Mycosis, a fungal infection with a case fatality rate of over 50%, is still widespread in India, and steroid treatment for the new corona may be a factor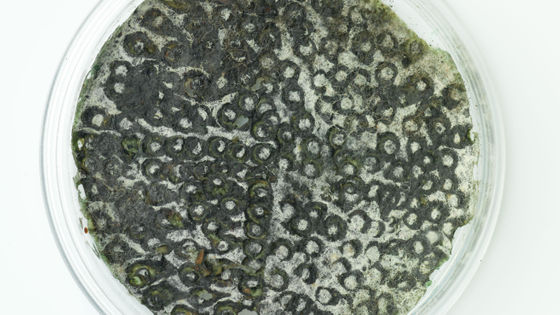 In India, where the number of people infected with the new coronavirus infection (COVID-19) has decreased from more than 400,000 per day during the peak period to about 60,000, the infection of the highly lethal fungal infection '
Mucorosis
' has spread. doing. The cause of the spread is unclear, but steroid treatment for COVID-19 appears to be an indirect cause.
In the Wake of India's Covid Crisis, a'Black Fungus' Epidemic Follows-The New York Times
https://www.nytimes.com/2021/06/20/world/asia/india-covid-black-fungus.html
Mucor disease is a disease that is transmitted by inhaling spores of various fungi (molds), and it progresses extremely quickly. In some cases, enucleation of the eye or excision of the nose and jaw is required to prevent it from spreading to the brain. Is said to exceed 50%. Such mucor disease continues to spread in India, and it is said that more than 30,000 infected people have been released in three weeks. Local media reports that the number of deaths is over 2,100, but the exact number of deaths is unknown because health authorities have not released the aggregated results.
Since about 80% of these patients with zygomycosis are infected with COVID-19, it is believed that COVID-19 is largely involved in the spread of zygomycosis in India. Some studies have attributed 'drug administration' to an indirect cause. Due to the lack of ventilators in India, steroids that are effective in reducing lung inflammation are often used in patients with COVID-19 who have difficulty breathing. According to media reports, Indian doctors are prescribing steroids that far exceed the World Health Organization's (WHO) recommended prescription for the urgent issue of COVID-19, thus 'lowering the immune system' of steroids. It seems that side effects such as 'raising blood sugar level' and 'creating blood clots to prevent nutrients from reaching the terminal tissues' may contribute to the spread of infection. Diabetes, which has weakened immunity, is also cited as a risk factor.
The New York Times, an American letter, details the current situation of Alok Kumar Chaudry, 30, who has been infected with zygomycosis. Chaudry continued to study for the civil service exam around April 2021 when the second wave of infection broke out in India, but developed COVID-19. At a local hospital, ventilator support and steroids were given for two weeks to completely cure COVID-19, but sudden loss of vision in the left eye.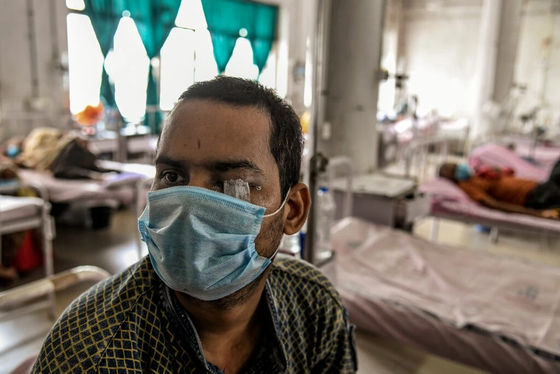 As a result of an MRI examination, Chaudry was diagnosed with a fungus infection on the back of the eyeball that caused zygomycosis, and was told that 'the left eye needs to be removed.' Chaudry went to another city hospital as a second opinion, had surgery to scrape dead tissue in the sinus canal, received antifungal medication for 15 days, but was still required to have an enucleation of the eye. State. 'I want to know if the cause of the infection is a medical error. If it's a medical error, someone is responsible. But if this is God's wrath, I'm What should I do? '

Prime Minister Narendra Modi described zygomycosis as a 'challenge,' and commented, 'It is important to build a system to tackle zygomycosis.' India prescribes amphotericin B, an antifungal drug manufactured domestically, free of charge at some public hospitals, but due to the limited amount produced domestically, American pharmaceutical giant Gilead Sciences has announced about amphotericin B. It has announced that it will donate 200,000 bottles.


in Note, Posted by log1k_iy