Electric flying racing car 'Alauda Mk3' succeeds in the first flight test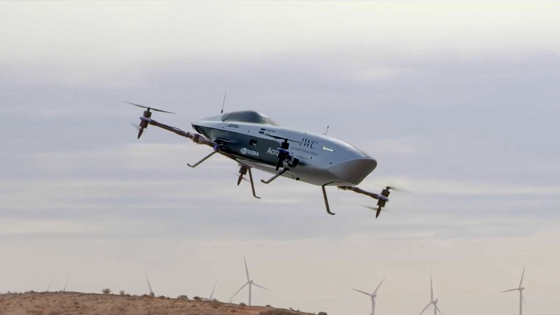 Airspeeder
, which plans a racing series with electric
flying racing cars, and Alauda Aeronautics,
which develops flying racing cars, have revealed that they have succeeded in the first test flight of the company's first flying racing car ``
Alauda Mk3''.
..
Airspeeder says it had the first successful test flight for its electric flying racecar --The Verge
https://www.theverge.com/2021/6/20/22542459/airspeeder-alauda-evtol-flying-car-race
Airspeeder and Alauda Aeronautics are companies founded by entrepreneur Matthew Pearson to develop and popularize flying electric vehicles. Alauda Aeronautics is responsible for the manufacture of flying electric vehicles, and Airspeeder is the company that plans and operates the world's first flying electric vehicle racing series using Alauda Aeronautics flying electric vehicles. The purpose of the two companies is to popularize eVTOL (electric vertical takeoff and landing aircraft), which is a flying electric vehicle, and Airspeeder said, 'Our mission is to accelerate the development of eVTOL, an advanced aviation technology, through air racing. Technology-backed eVTOL is a mobility revolution. '
The eVTOL prototype 'Alauda Mk3' being developed by these two companies has succeeded in the first flight test.
Flying Car Racing Is Here | Airspeeder: EXA Series First Flight --YouTube
The Alauda Mk3 is an unmanned eVTOL where pilots remotely control the aircraft.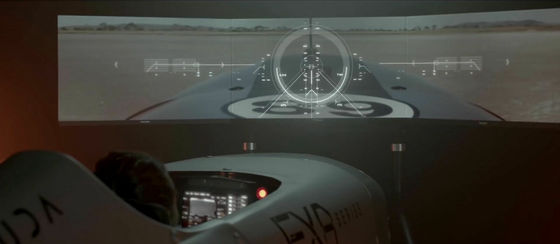 The Alauda Mk3 weighs 130 kg and can accelerate from 0 km / h to 100 km / h in 2.8 seconds, with a maximum altitude of 500 meters. Since it is equipped with a removable battery, it can be replaced within 20 seconds. A single battery pack can fly for 10 to 15 minutes
and employs LIDAR
and conventional radar as remote sensing technology for collision avoidance.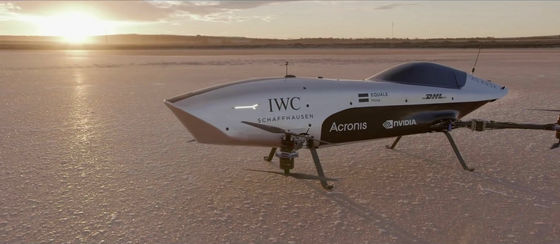 Alauda Aeronautics, the developer of the Alauda Mk3, is based in Adelaide, South Australia, and brings together engineers who have been active in the fields of motorsports, automobiles, aviation, drones, electric airplanes, electric vehicles and manned drones.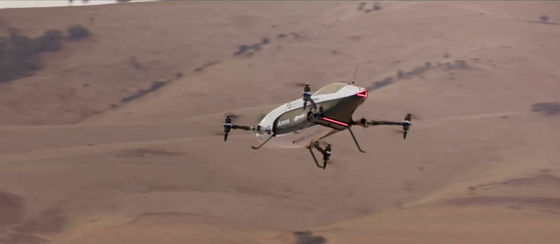 The body and frame are made of carbon fiber, making it lightweight and durable. As a result, the maximum speed is 120km / h or more.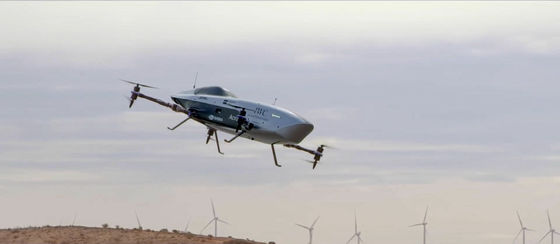 The Alauda Mk3 is a multicopter equipped with four rotors with two upper and lower blades, so it achieves maneuverability that allows it to fly without difficulty even with hairpin turns.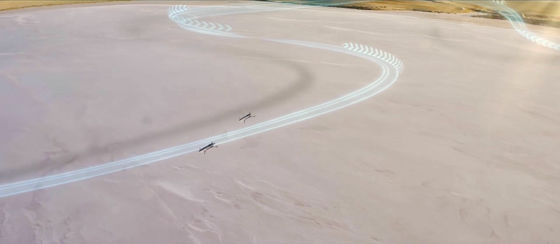 Airspeeder is planning the world's first eVTOL air racing series 'EXA', which is scheduled to be held in 2021. At EXA, up to four teams with two pilots per team will gather, and in 2021, three air races will be held around the world, which will be broadcast on the streaming site. As eVTOL used in the race, the participating teams will be provided with Alauda Mk3 from Airspeeder.