Netflix makes live-action drama of music streaming service 'Spotify'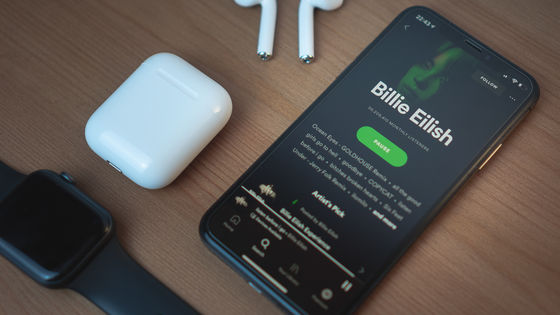 Video streaming service Netflix has announced the production of a live-action drama that focuses on the underside of the rapid growth of music streaming service Spotify. Since the title has not been decided at the time of writing the article, it is called 'Untitled Spotify Drama'.

Netflix Commences Spotify Drama Series, Reveals Cast --Variety

https://variety.com/2021/streaming/global/netflix-spotify-drama-cast-1234995731/
Netflix is producing a'fictionalized' series about Spotify --The Verge
https://www.theverge.com/2021/6/14/22534094/spotify-untold-netflix-series-coming-2022
Netflix's Untitled Spotify Drama will be a six-part drama series, centered around Sweden's Daniel Ek, who founded Spotify, which revolutionized the music industry, and his partner.
Spotify's live-action drama page has already been set up on the official Netflix website.
Untitled Spotify Drama | Netflix Official Website
https://www.netflix.com/jp/title/81186296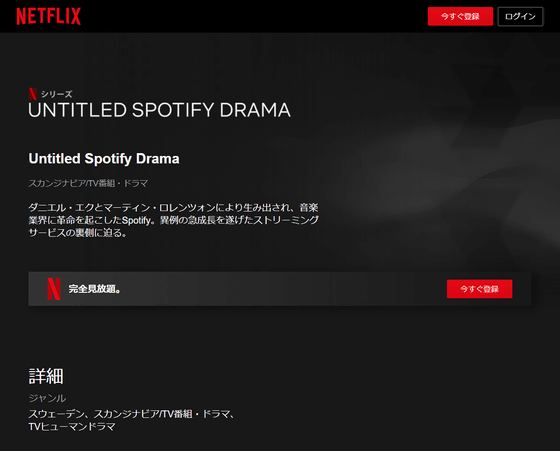 The main character of the story, Daniel Ek, is played by Swedish actor
Edvin Endre
. Endre is also known for playing Daniel, who was the Japanese guide for the Japanese marathon father,
Shizo Kanakuri, at the Stockholm Olympics in the Japanese taiga drama 'Idaten-Tokyo Olimpic Story'.
In addition, Wolf Stenberg will play Par Sundin, Gizem Erdogan will play Petra Hanson, Joel Lützow will play Andreas En, and Christian Hilborg will play Martin Lorenzon.
Untitled Spotify Drama is produced by Swedish film studio
Yellow Bird
, based on the book 'Spotify Untold
' by Jonas Leijonhufvud and Sven Carlsson.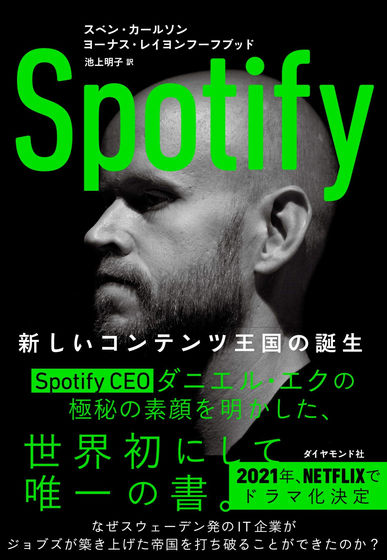 Untitled Spotify Drama will be directed by Par Olav Sorensen, written by Christian Spurrier, produced by Eiffel Mattsson and Luke Franklin, and executive produced by Berna Levin.

Untitled Spotify Drama will be available in 2022.