'Pino pistachio' tasting review where you can enjoy the rich pistachio scent and crispy texture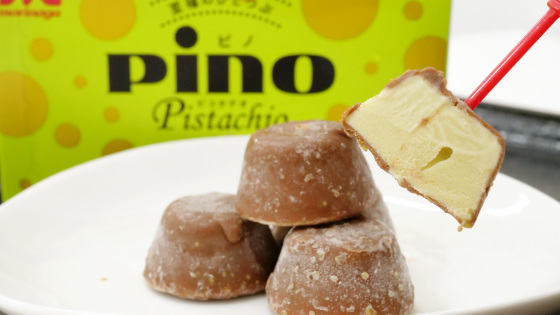 A new flavor 'Pino Pistachio ' that allows you to enjoy the rich aroma and crunchy texture of pistachio has appeared in the bite-sized ice ' Pino ' series from May 31, 2021 (Monday). I heard that it is an ice cream that you can enjoy the taste of fragrant pistachio ice mixed with pistachio paste and chocolate topped with pistachio-flavored sugar chips, so I actually tried it.

Pino Pistachio | Morinaga Milk Industry Co., Ltd.

https://www.morinagamilk.co.jp/products/icecream/pino/6868.html
Pistachio | Pino Morinaga Milk Industry
https://www.pinoice.com/lineup/pistachio.html
The package of 'Pino Pistachio' looks like this.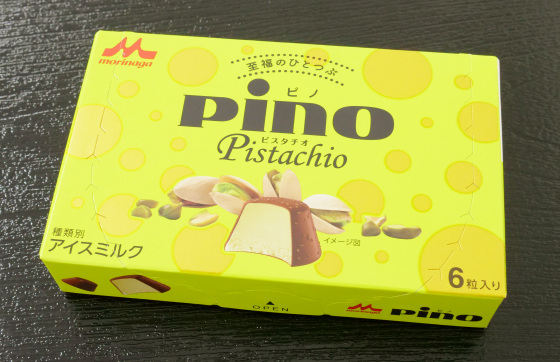 'Ice milk' is used by type, and dairy products, semi-chocolate, and pistachio paste are used as raw materials.




The calorie is 32 kcal per grain.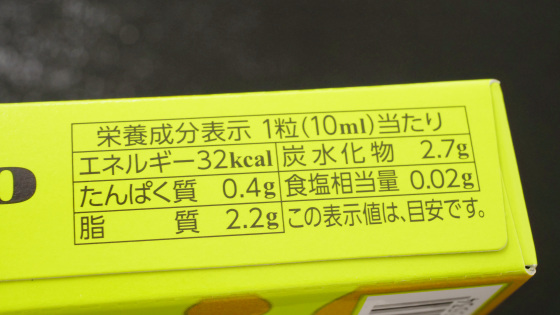 The inside of the lid said, 'For the first time in the history of pistachios, please enjoy the taste of pistachios.'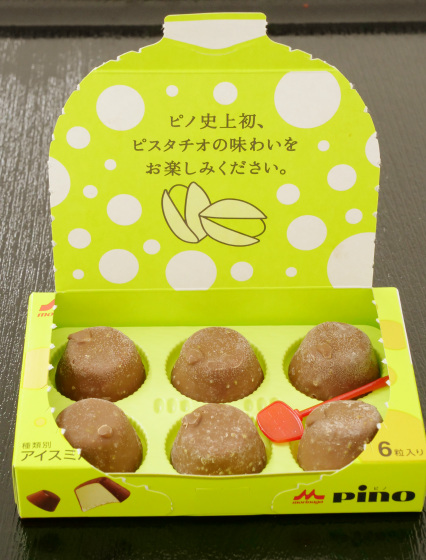 The 'pino pistachio' looks the same as a normal pino, but if you look closely you can see that the chocolate is mixed with green chips.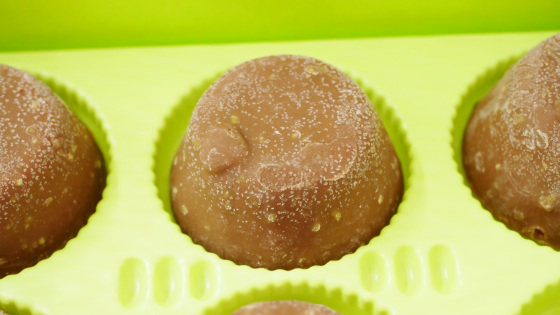 When I cut it with a kitchen knife and looked at the cross section, the ice cream inside was slightly greenish.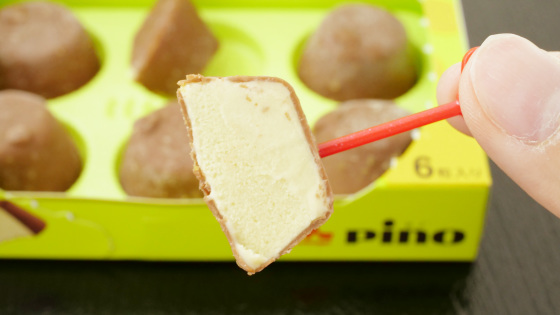 When you eat a bite, the scent of pistachio spreads softly in your mouth. Pistachio-flavored chips are about the size of a grain of sand, creating a crispy texture in the mouth and melting smoothly. The sweetness and flavor are enhanced by the rock salt from Lorraine used for the ice cream, and it was a highly satisfying ice cream that you can enjoy the rich taste of pistachio that remains on your tongue with one grain.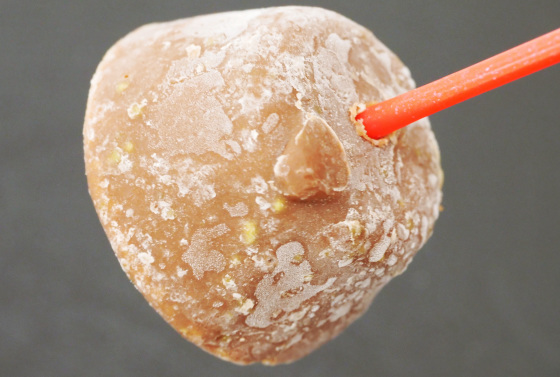 The price of 'Pino Pistachio' is 180 yen excluding tax, and it is on sale at convenience stores nationwide in advance, and will be released nationwide from July 12 (Monday). It will be on sale for a limited time until around November 2021.