'Red spicy teriyaki' and 'black pepper teriyaki' tasting review of teriyaki mac burger made with chili cheese & shichimi mayo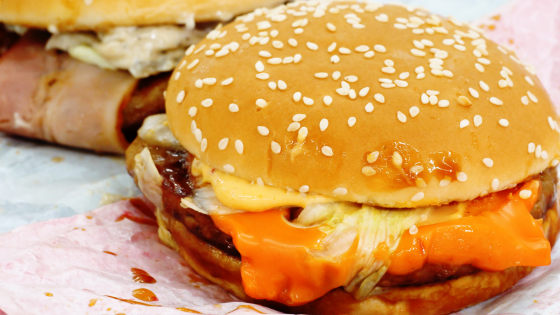 In teriyaki Mac burger of McDonald's, the combined Shichimi Mayososu plus the spicy cheese and Shichimi and out of the red pepper powder containing a 'red spicy teriyaki', Kikaseta black pepper and garlic called 'black pepper teriyaki', red and black Two types of teriyaki burgers have been available since May 26, 2021. From the same day, 'Shaka Shaka Potato Teriyaki McBurger Flavor ', which turned McDonald's potatoes into a teriyaki burger flavor, has also appeared, so I actually bought it and tried it.

~ Excuse me for being too teriyaki! ~ 5 kinds of 'teriyaki' are now available! In addition to the new products 'red spicy teriyaki' and 'black pepper teriyaki', 'parent and child teriyaki' is back again. 'Teriyaki muffin' is also available on the Mac!

https://www.mcdonalds.co.jp/company/news/2021/0519a/
This time I bought it at takeout. From the front left, red spicy teriyaki, black pepper teriyaki, and the back is shakashaka potato teriyaki mac burger flavor.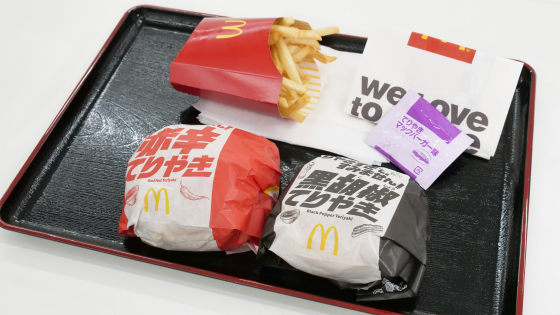 First of all, I will eat red spicy teriyaki.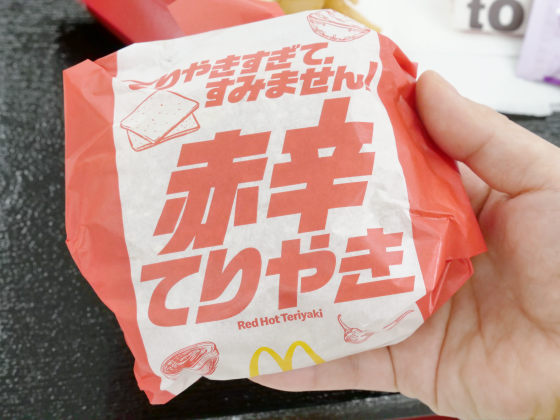 When I opened it, the dark orange cheese melted on the patty with the teriyaki sauce.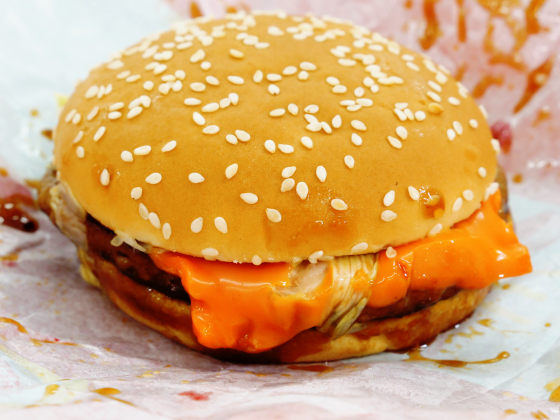 The size is about 10 cm in diameter ...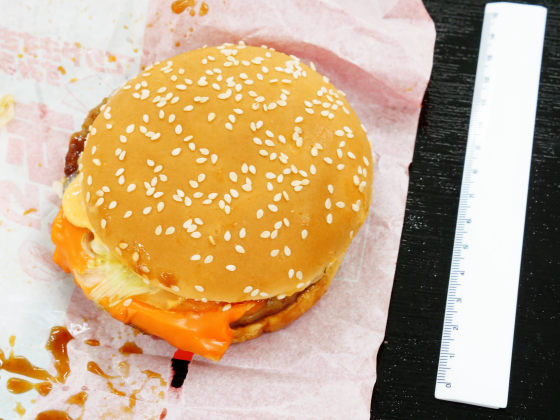 When I removed the buns, the lettuce was entwined with Shichimi mayo sauce.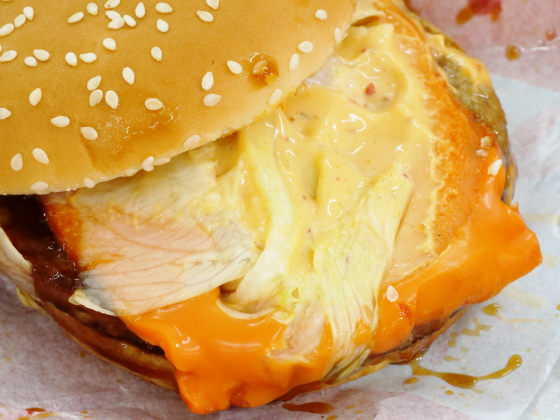 You can visually check the chili peppers in Shichimi Mayo Sauce.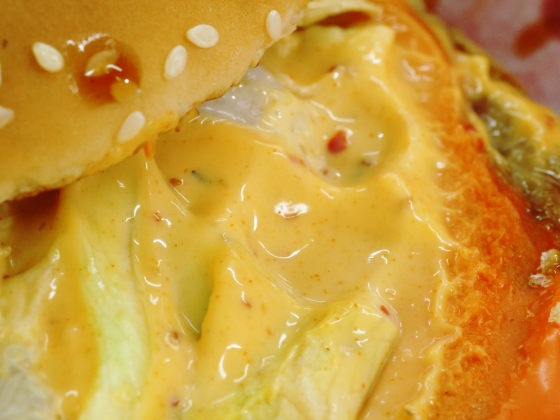 When I tried it, the sweet and spicy sauce of teriyaki spreads the nice aroma of Japanese pepper contained in Shichimi, and soon after that, the stimulus of chili peppers follows. The spiciness of the chili peppers gradually persists, and as you continue to eat, the sweat oozes. It is a full-fledged stimulus, 'Isn't it possible for people and children who are not good at spiciness to eat?' That said, I didn't go to the point where I didn't feel the taste because it was spicy, and I enjoyed the perfect balance of teriyaki, shichimi mayonnaise, and chili cheese.



I will also eat black pepper teriyaki.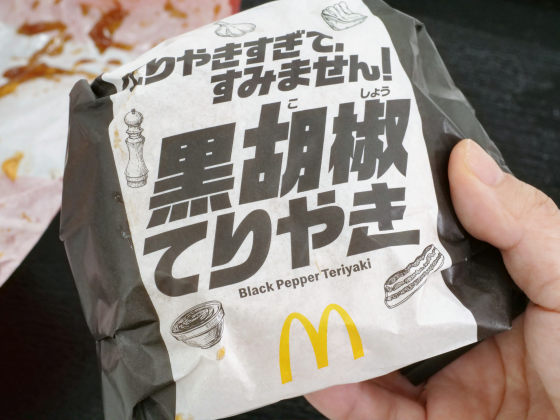 Opened.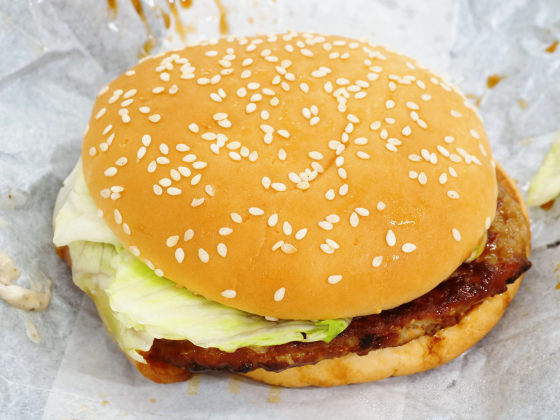 It had lettuce and bacon sandwiched between the patties and the buns, and the bacon was sticking out of the buns.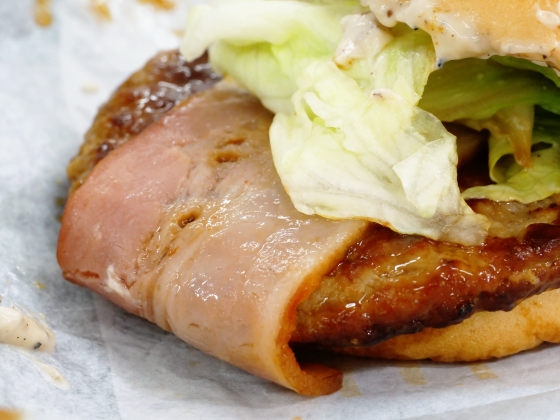 Between lettuce and buns, there is plenty of mayonnaise with black pepper and garlic.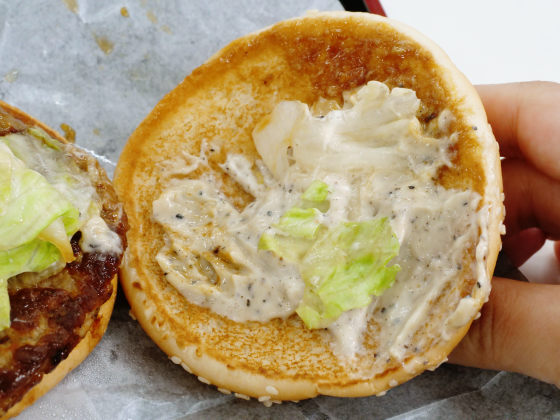 When I tried it, it had a teriyaki appetite-inspiring taste, and garlic and black pepper were used to punch it, giving it a very strong and strong taste. It's not spicy, and you can enjoy the 'flavor' of black pepper. Smoky bacon adds to the overall meatiness and is chewy.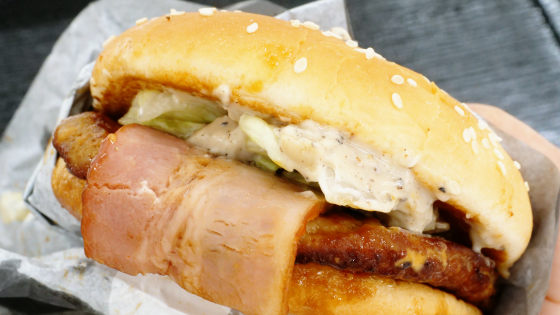 Then, for the Shaka Shaka Potato Teriyaki McBurger flavor, sprinkle the powder with the words 'Potato and Teriyaki Burger flavor' in a paper bag and shake it with Shaka Shaka.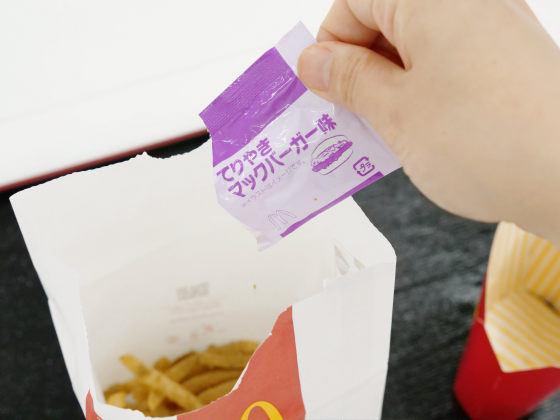 This is the finished product.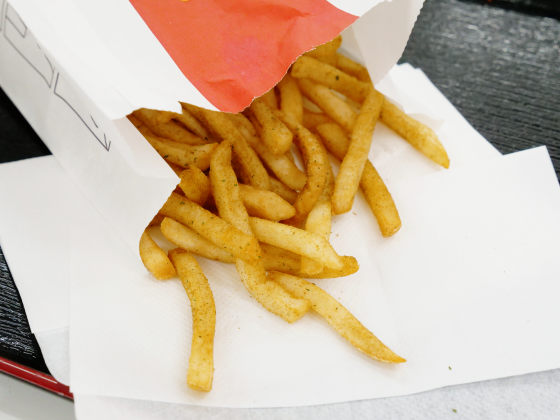 There was 'Teriyaki burger taste', but I felt that it was more like a favorite sauce, or 'a taste that seems to be in candy' as a whole. It's a dangerous taste that makes you eat more and more like a snack.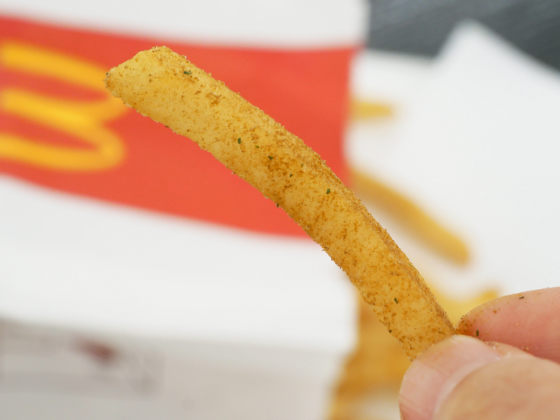 The red spicy teriyaki is 546 kcal and the black pepper teriyaki is 497 kcal, both of which are 390 yen including tax. Shaka Shaka Potato Teriyaki McBurger The taste is potato alone + 30 yen. From the same day, 'Parent and Child Teriyaki McBurger' and 'Teriyaki Muffin' have also appeared, and both are scheduled to be on sale until the end of June.