The trailer for the dark fantasy movie 'The Green Knight' that challenges the 'Knights of the Round Table' between Sir Gawain and the Green Knight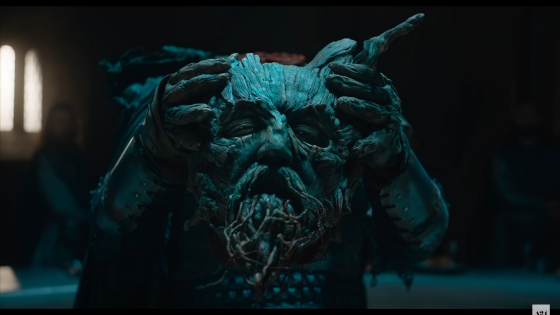 The trailer for the movie 'The Green Knight' has been released, in which Sir Gawain, one of King Arthur's '
Knights of the Round Table', will challenge the 'cutting game' with the all-green knight who suddenly appeared.
The original story is 'Sir Gawain and the Green Knight
' written in England in the late 1300s,
directed by David Lowery
of 'The
Old Man & the Gun
', and of '
Slumdog Millionaire
' and '
Hotel Mumbai
'.
Dave Patel
will play Sir Gawain, and
Ralph Ineson,
who played the role of
Dougmer in Game of Thrones,
will play the Green Knight.
The Green Knight | A24
https://a24films.com/films/the-green-knight
The Green Knight | Official Trailer HD | A24 --YouTube
A mysterious person who suddenly appears during a banquet by the Knights of the Round Table.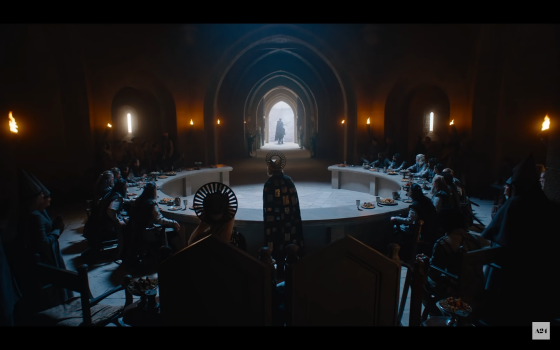 A 'green knight' who is all green and has a big machete, provoking 'Give me a blow'.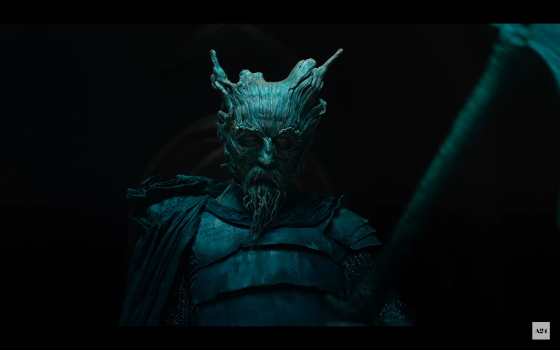 Sir Gawain responds to the knight's 'cutting game'.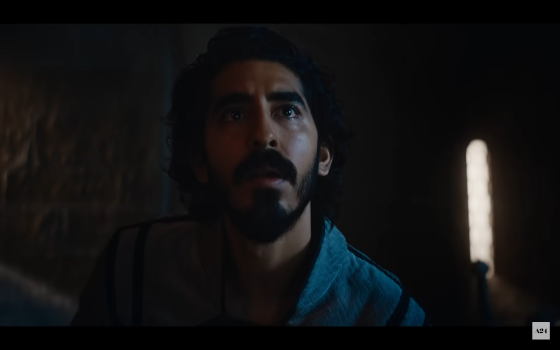 I swing my sword down to the green knight ...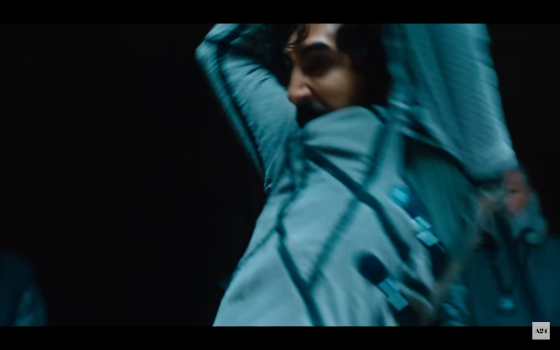 The green knight does not die even if he is decapitated, raises his neck with both hands and says, 'It's been a year.'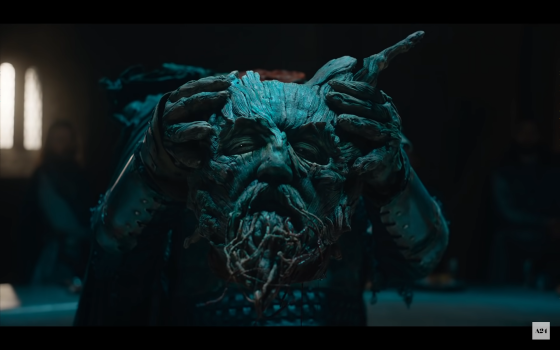 Leaving the drowsy knights ...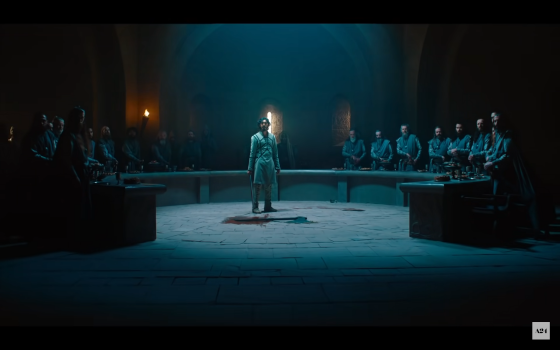 The green knight pulls his neck and runs away on a horse.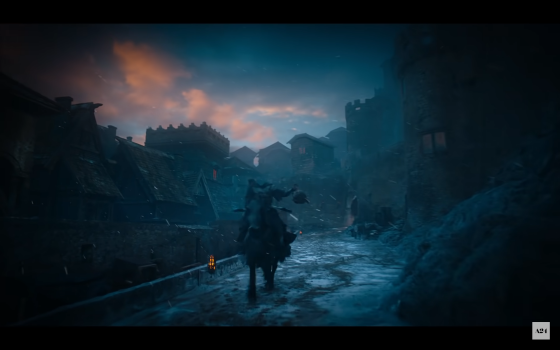 The scene changes, and Sir Gawain is told by King Arthur that he 'needs to find a green knight.'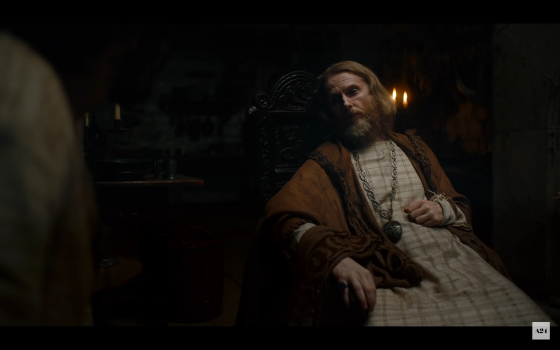 To Sir Gawain asking, 'Isn't that just a play?', King Arthur replies, 'Probably the'decapitation game'isn't over yet.' Sir Gawain's long journey begins to face himself, the ultimate challenger of the Green Knight.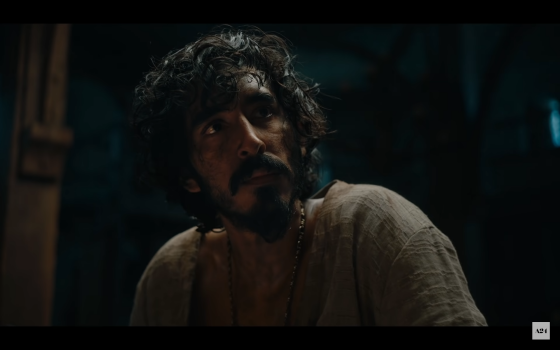 Riding on a horse through the vast hills ...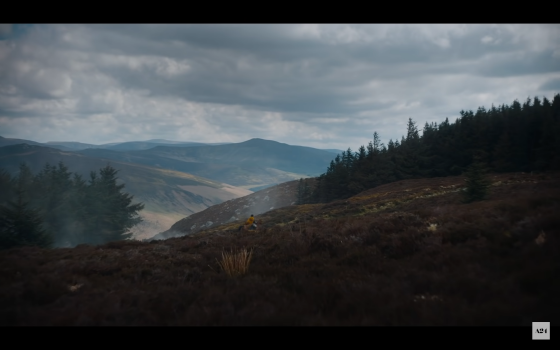 Guided by a talking fox, I walked in a dim forest.



On the way, I was caught by a mysterious person ...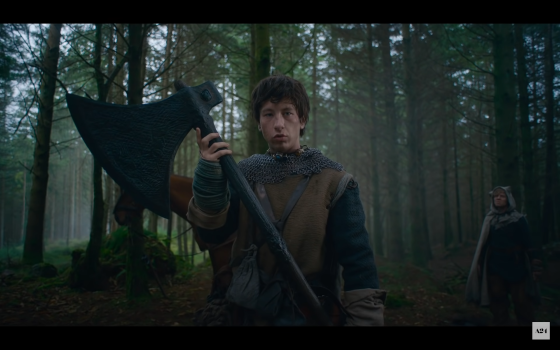 You may be told, 'I'll end your journey.'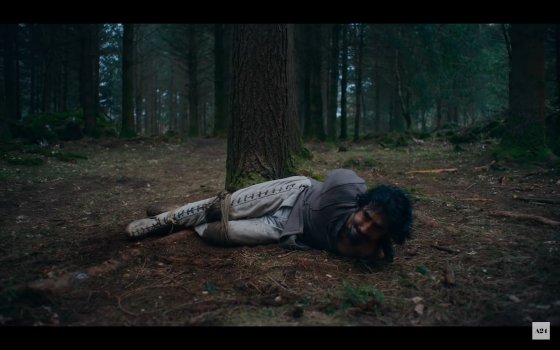 You will also reach the land where the giants live.



Sir Gawain finally meets the Green Knight.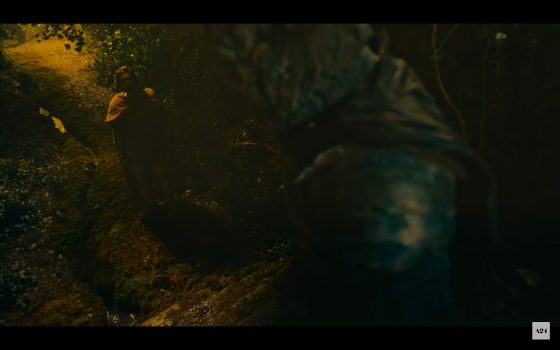 A knight who picks you up. What kind of battle will it be?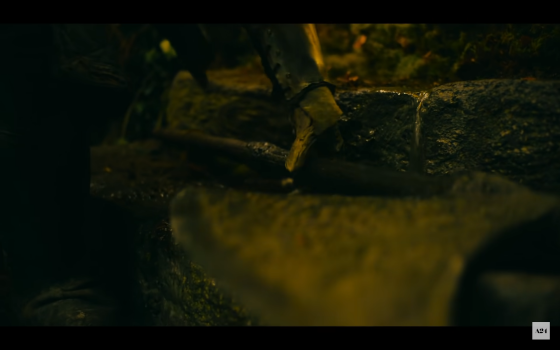 'The Green Knight' is scheduled to be released in theaters in the United States on July 30, 2021, and the release in Japan is undecided.