It turns out that Apple is threatened by hackers that 'if you do not pay the ransom, you will disperse unpublished information'


A group of hackers who used ransomware to steal product information from Apple's partners demanded a ransom from the company and Apple, threatening to 'disclose product information daily if refused.' I found out.

Ransomware gang tries to extort Apple hours ahead of Spring Loaded event | The Record by Recorded Future

https://therecord.media/ransomware-gang-tries-to-extort-apple-hours-ahead-of-spring-loaded-event/
Foreign media The Record by Recorded Future announced on April 20, 2021 that hackers using
ransomware REvil
would pay Apple a ransom if they wanted to prevent
sensitive information from leaking to the dark web.
I am requesting. ' This hacker group, called 'REvil', which has the same name as the ransomware used, launched a ransomware attack in March 2021 that demanded a ransom of 5 billion yen or more against
Taiwanese PC maker Acer.
Prior to that, he
launched a large-scale ransomware attack
on more than 400 medical institutions and threatened
cosmetic orthopedics to 'publish preoperative photographs of patients.'
Acer suffers ransomware damage, ransom is more than 5 billion yen, the highest ever-GIGAZINE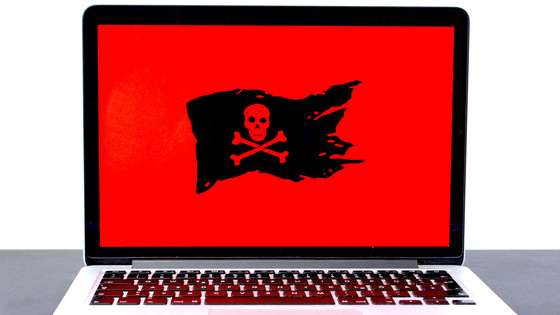 REvil reportedly broke into Taiwan's leading PC maker
Quanta Computer
, which is affiliated with Apple, and claimed to have stolen data from Apple products. REvil demanded that Quanta Computer pay $ 50 million, but Apple was also threatened because the company refused to pay. The amount of ransom that REvil requested from Apple is unknown.
'Our team is negotiating a large amount of confidential drawings and gigabytes of personal information with several well-known brands. We will be informing Apple by May 1st,' REvil said. We recommend that you buy it back. ' He has released 21 Macbook schematics and suspicious screenshots, stating that he will reveal new information every day until Apple or Quanta Computer meets the ransom demand.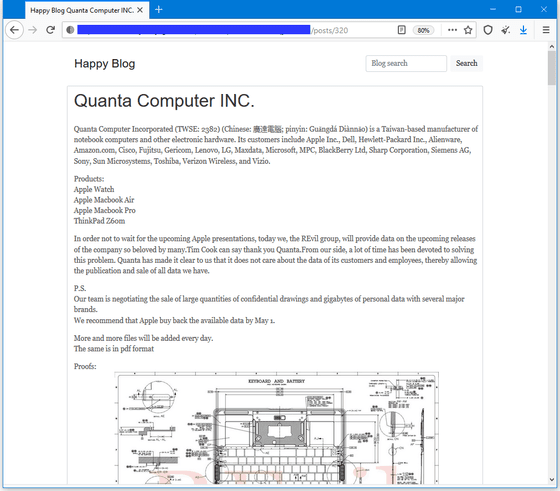 by The Record

This blackmail was carried out in the form of hitting the schedule of the
new product information public event 'Spring Loaded
' that Apple has been holding since April 21st.
UNKN, a spokeswoman for REvil, posted on an online forum on April 19 that 'probably the result of the most flashy attack ever will be unveiled on April 20' and threatened this threat. I was hinting at it.


by The Record

Dmitry Smiyanets, an analyst at The Record by Recorded Future, said of the attack: 'This is a double threat to another victim after the ransom negotiations with the first victim broke down. It's a new technique called 'Double Extortion'. ' This is the first time a ransomware hacker group has openly demanded a ransom from a victim's partner.

The Record by Recorded Future said, 'Apple and Quanta Computer have not taken this incident seriously and have been stolen, keeping in mind that the information REvil has released so far does not contain sensitive information. It is highly likely that we are classifying the data as non-confidential information. '

Apple has commented to The Record by Recorded Future that there is no information available at this time as the case is being investigated. Meanwhile, a Quanta Computer spokeswoman declined to comment.