Although it is reported that 'there is a mysterious creature outside the window!', The identity is 'croissant caught in a tree', and the conversation between the whistleblower and the authorities is also released in a hurry.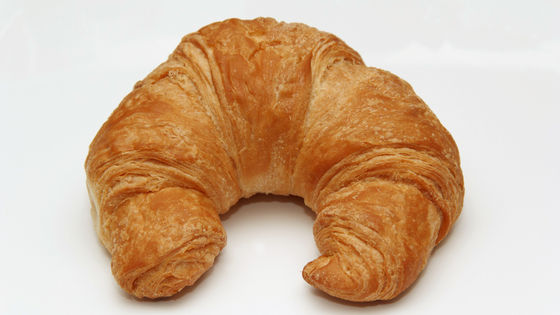 In Krakow , a city in southern Poland, there was a turmoil in which a woman living in an apartment reported that 'a mysterious creature had been perched on a tree outside the window for two days.' A Krakow Animal Protection Association (KTOZ) official who visited the site after receiving the report reported that the mysterious creature was ' a croissant caught in a tree.'

Mystery'creature' lurking in Poland tree turns out to be croissant! | Trending News, The Indian Express
https://indianexpress.com/article/trending/trending-globally/mystery-creature-lurking-in-poland-tree-turns-out-to-be-croissant-7276670/

'Window monster' outside Polish building turns out to be a croissant --National | Globalnews.ca
https://globalnews.ca/news/7759666/poland-croissant-monster-animal-control/

'Creature' lurking in tree terrorizing Poland town turns out to be a croissant stuck in a tree | Fox News
https://www.foxnews.com/food-drink/creature-tree-poland-croissant-animal-control

Below is a photo of the 'mysterious creature' posted by KTOZ on Facebook. KTOZ jokingly said, 'This brown creature was stuck on a lilac tree branch. The brown skin did not move.' It has discolored in places, but it is shining brightly in the sunlight. Upon closer examination, it was a poor existence with no head or limbs. '



KTOZ publishes on Facebook the interaction between the inspector Adam who received the report and the woman who made the report, entitled 'Inspector's Diary Series'. Some of the contents are as follows.

Reporter woman (below: communication) 'Please come and capture immediately!'
Inspector Adam (below: A) 'What the hell are you doing, Madam?'
'That creature! It's been standing in the opposite tree for two days. I'm afraid to come inside the house and I can't open the window!'
A 'Is it a sick bird of prey or something?'
'No, it's not a bird. It's brown, it's perched on a tree ... this is yes, Mizuumi (lagun: lake in Polish) ... not iguana (legwan)! I've been here for two more days. Everyone is scared. When will you come? '

Inspector Adam was skeptical about the appearance of a woman who was so distraught that the words 'lake' and 'iguana' were mistaken, 'Isn't it a prank on April Fool's Day?' Even so, I asked for details such as the address while holding back laughter. And the scene at the beginning was what two KTOZ staff members rushed to the scene and saw.

KTOZ said, 'The iguana was actually a croissant made of puff pastry. I guess it was something that someone threw through the window to give it to a bird. When I was caught in a lilac branch, it looked like a reptile on the verge of jumping nicely, which seemed to shake the maidens living nearby. '

KTOZ added, 'It's much better to have fun and be disappointed than to be disappointed by the unseen pretense,' and don't hesitate to make a report that could help the animal. I am calling on the citizens.

In response to this news, Facebook users have illustrated croissant-like animals clinging to trees ...



I posted a photo of a cute ' croissant dragon' made of clay.