Those who believe in conspiracy theory are more likely to commit trivial crimes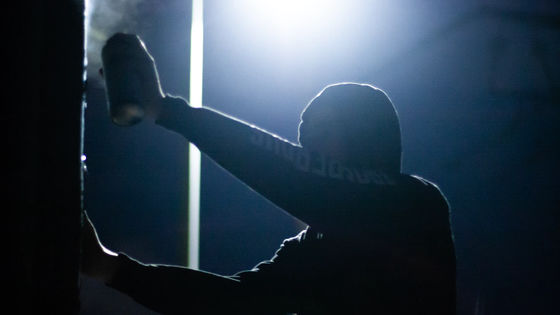 A study conducted by researchers at the University of Kent and Staffordshire University in the United Kingdom shows that there is a link between 'believing in conspiracy theory' and 'criminal behavior.'

Belief in conspiracy theories and intentions to engage in everyday crime --Jolley --2019 --British Journal of Social Psychology --Wiley Online Library

https://doi.org/10.1111/bjso.12311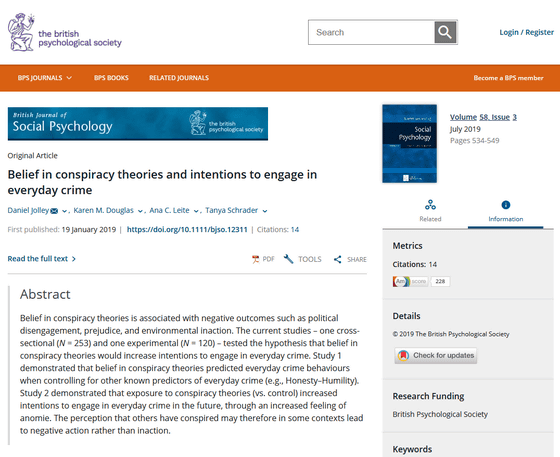 There's a Troubling Link Between Believing Conspiracy Theories And Petty Crime
https://www.sciencealert.com/does-believing-conspiracies-make-people-want-to-commit-petty-crime

Karen Douglas, a psychologist at the University of Kent, told 253 collaborators about conspiracy theories such as 'the government hides information from the public' and 'Princess Diana was assassinated by a powerful person.' Asked a question about whether to believe in a particular conspiracy theory. We also asked questions about the possibility of committing a trivial crime.

The study showed that those who 'believe in conspiracy theory' can commit trivial criminal activity. However, it should be noted that the belief in 'believing in conspiracy theory' does not cause crime, but merely shows that two things are related.

The research team conducted an additional survey of 120 more people. The survey itself is similar to the first, but 60 people read conspiracy-theoretic articles along the way, and the other half did not read the article as a control group.

As a result, it was found that those who touched on the conspiracy theory article had a significantly higher intention to engage in crime in the future than in the control group.

The research team speculates that 'believing in conspiracy theory may change the sense of belonging to society.' It is hoped that deeper research may provide a way to save those who are conspiracy theorists.


in Note, Posted by logc_nt