AMD announces consumer launch of Ryzen Threadripper PRO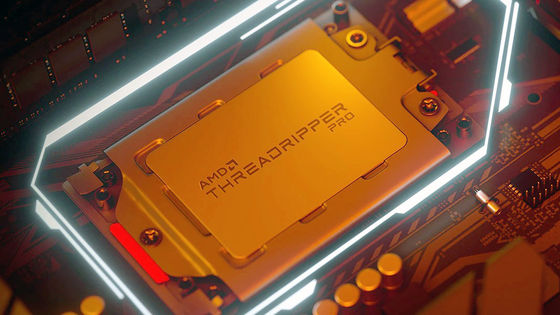 AMD announced that it will start selling to consumers from March 2021 the CPU '
Ryzen Threadripper PRO
' for workstations, which was installed only in
ThinkStation
under the contract with Lenovo.
AMD Opens Up Threadripper Pro: Three New WRX80 Motherboards
https://www.anandtech.com/show/16396/the-amd-wrx80-chipset-a-few-boards-for-3rd-gen-threadripper-pro
AMD will let consumers buy the Threadripper Pro directly --The Verge
https://www.theverge.com/2021/1/12/22227638/amd-threadripper-pro-available-directly-to-consumers
Introduced in 2020, 'Ryzen Threadripper PRO' is a workstation CPU for professionals such as development studios, designers, engineers, and data researchers. '3995W' in the top model is equipped with a maximum of 64 core 128 thread, to support an 8-channel DDR4-3200 up to a maximum of 2TB,
RDIMM
and
LRDIMM
also supports server for the memory of such. In addition,
AMD PRO technology
was incorporated as a security feature.
AMD announces 'Ryzen Threadripper Pro' series of CPUs for workstations with up to 64 cores and 128 threads --GIGAZINE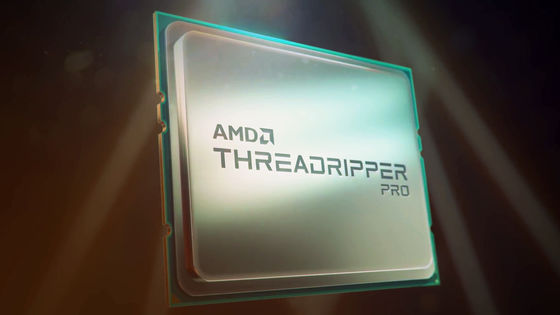 However, due to the exclusive contract that AMD has signed with Lenovo, Ryzen Threadripper Pro is not sold individually, and in order to obtain it, it was necessary to purchase a model equipped with Ryzen Threadripper Pro such as 'ThinkStation P620'.
AMD has announced that it will start direct consumer sales from March 2021 for Ryzen Threadripper Pro, which was previously limited in availability. This paves the way for Ryzen Threadripper Pro without having to buy a Lenovo ThinkStation.
AMD Ryzen Threadripper PRO processors will now be directly available to consumers starting in March 2021!

Boasting up to 64 cores, 128 PCIe 4.0 lanes, and 8 channels of memory, Threadripper PRO is the world's fastest workstation processor: https://t.co/MKtJBTJT0A pic.twitter.com/cj1SorEKUY

— AMD Ryzen (@AMDRyzen) January 12, 2021


In response to this AMD announcement, hardware manufacturers are announcing 'Ryzen Threadripper Pro compatible model motherboards' respectively. Supermicro has released ' M12SWA-TF ', ASUS has released ' WRX80 Pro WS Sage SE WIFI ', and GIGABYTE is developing a Ryzen Threadripper Pro compatible model called 'WRX80 SU8'.