I tried Ministop's 'Chocolate Strawberry Soft', which is sweet and sour and not smooth, with rich chocolate sauce and plenty of fragrant nuts.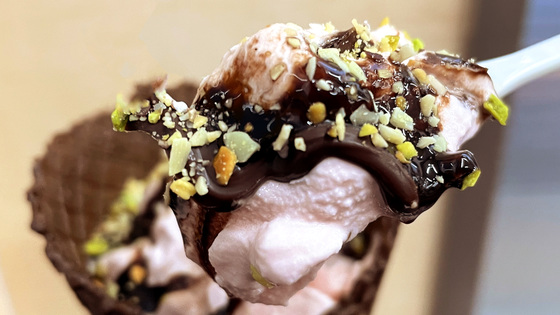 From January 1, 2020, ' Chocolat Ichigo Soft ', which is a decoration of the new flavor 'Ichigo Milk Soft', has been offered to the Ministop sweets menu.
Tochiotome
and
Amaou
to strawberry milk soft that the two were well blended balance of, and two types of Belgian chocolate source, that of that topped with roasted pistachio and almond, I tried to actually eat.
With double chocolate sauce and nuts, the rich sweets 'Chocolate Strawberry Soft' will be released at the same time from 1/1 (Friday).
(PDF file) https://www.ministop.co.jp/corporate/release/assets/pdf/20201228_10.pdf
I came to Ministop.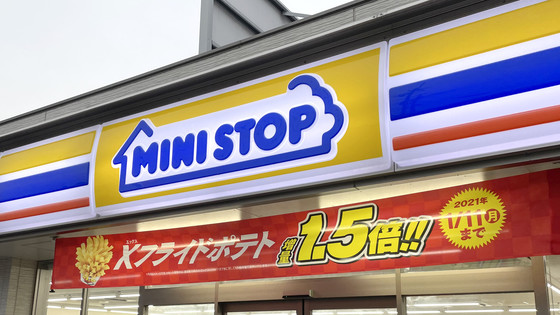 Chocolate strawberry software is appealing with posters in the store.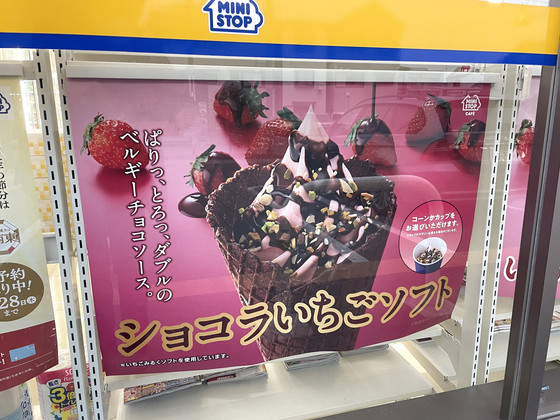 I ordered chocolate strawberry soft (330 yen without tax).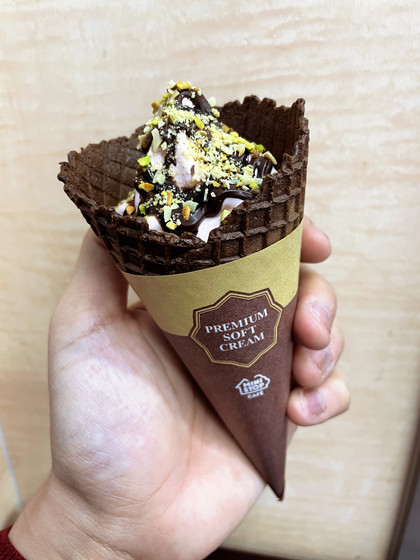 Plenty of chocolate sauce and nuts are hung on top of the light pink strawberry milk soft.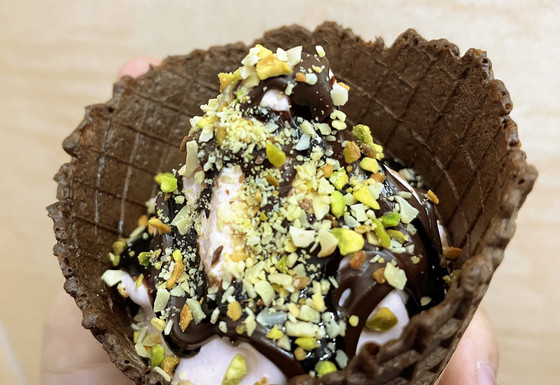 I scooped the soft with the attached spoon and tried it. Strawberry milk soft with about 10% raw milk has a strong sweet and sour taste of strawberries and a very smooth texture. The two Belgian chocolate sauces are rich but not too sweet and match the strawberry flavor. In addition, the crispy texture of chocolate sauce that has been cooled and hardened with ice cream and the crispy texture of nuts are a nice accent.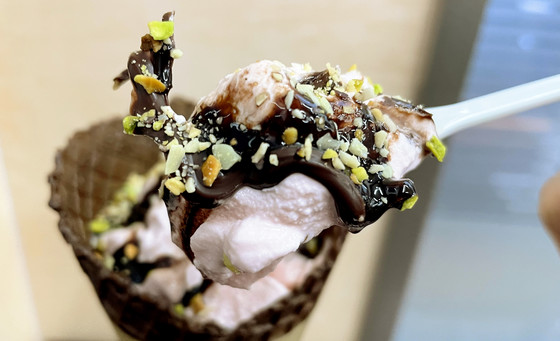 The fragrant waffle corn has a cocoa flavor and is slightly bitter, and goes well with strawberry milk soft. The chocolate strawberry soft is not only sweet, but also has the scent of chocolate and nuts and the bitterness of waffle corn, giving the impression that it is an elegant sweet for adults.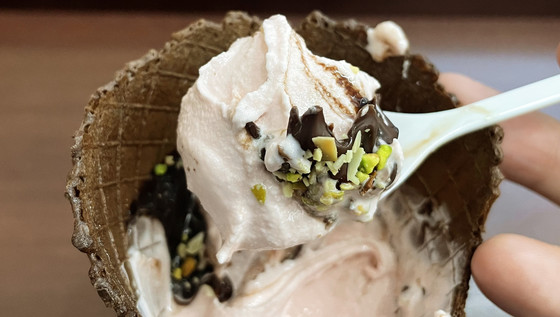 Chocolat Ichigo Soft and Ichigo Milk Soft will be offered at Ministop sequentially from January 1, 2020, and will be offered at stores nationwide from January 15, 2021. It is said that some stores will not be available until January 14, so it is recommended that those who are interested should check with the nearest store in advance.