A record that the account was suspended by Facebook after paying 4.6 billion yen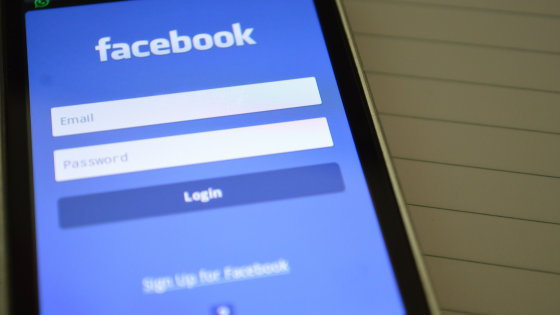 A media management company that spent about 4.6 billion yen on Facebook advertising in 15 years and once had a good relationship with the person in charge of Facebook, suddenly one day, without any explanation or excuse, Facebook I am writing about the situation that the account of has been suspended. Facebook, which
claims to help small businesses
, has been accused of trying to destroy their business at the touch of a button.
After spending over $57 million on Facebook ads, they kicked me and my pages off without warning or explanation | by Jordan Nabigon | Dec, 2020 | Medium
https://jordan-shared.medium.com/after-spending-over-57-million-on-facebook-ads-they-kicked-me-and-my-pages-off-without-warning-c6d7e611b01c
Jordan Nagobin, who operates multiple Internet media such as 'shared.com', 'life.shared.com' and 'fun.shared.com', has spent 57 million Canadian dollars (about 4.6 billion yen) over the past 15 years
Facebook ads
It is said that it has been spent on As a result, these news sites have more than 25 million fans, and Shared's writers continue to update articles every day. You can check your account for policy violations on the Facebook account management screen, but there is no evidence that any violations have occurred on any page, and 'Your Page had no restrictions or violations' and no violations) was displayed.



Shared also runs a promotional business called Freebies. Most of the advertising dollars Shared paid to Facebook were for Freebies, which distributes free samples and coupons, Nagovin said.

Nagovin has met with Facebook's policy team in the past to ensure there are no issues with the landing page. Also, Mr. Nagovin thought that the representatives met at the Facebook office and had a very good relationship.

However, Shared's relationship with Facebook has changed significantly over the years, with communication moving from trusted Facebook representatives to third-party contractors. These contractors did not understand Shared's business or goals, and he did not show any interest in Shared trying to understand Facebook's policies.

"From 2006 to 2020, the business group I own and operate spent a total of $57,263,553 CAD on Facebook advertising. Facebook was the one. When Facebook said, 'We care about small businesses,' we believed Facebook,' Nagovin said.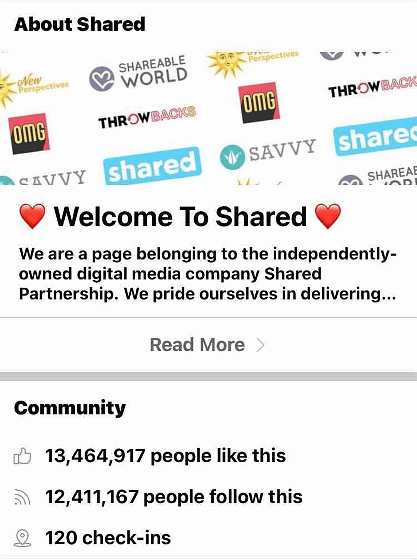 Among the websites operated by Mr. Nagobin, Freebies, in particular, was not a dating site and did not advertise a dating site, but was warned that it was in violation of the dating advertising policy. It seems that he suffered a mysterious damage to continue. Freebies CEO Mike Debut said the mysterious behavior hit Facebook for policy violations and hit revenue, and has repeatedly complained to Facebook that 'something is wrong.' I am clarifying. However, all the attempts have been in vain, and Freebies seems to have come to think of it as 'the cost of doing business on Facebook.'

However, on October 26, 2020, Mr. Nagobin learns that many of the company's Facebook pages and his personal Facebook page have become private. The page, which had a total of 21 million fans, was unpublished, and Mr. Nagobin personally said, ``We have determined that you are not eligible to use Facebook.This is the final decision. However, for safety and security reasons, we are unable to provide additional information as to why your account was suspended.Please review Facebook's Terms of Service for further information on our policies.' It is said that it has been done.

After that, I was notified of a policy violation on my Facebook Ads account and a Page I hadn't used in over two years. Facebook's terms of service are famous for being ambiguous and difficult to understand what is a policy violation, but in the case of Shared and Freebies, it was clear that it was not a policy violation, so Mr. Nagovin said that the notification was falsely detected by Facebook's AI. It seems that I thought it was a thing. In fact, in the days after Mr. Nagovin received the notice, Google search results showed many people who had their Facebook accounts suspended for policy violations, even though they did not similarly violate the policy. It is said that it was seen.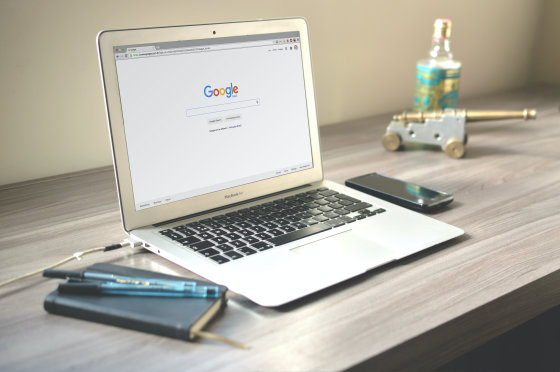 Only three of the many pages survived the suspension, so Shared tried to contact Facebook in any way they could think of while running those pages. 45 days after the suspension, Shared's Emma Craig asked if the process could be expedited through Facebook Business Manager's chat support, but was immediately told, 'Repeated page faults have resulted in postings on pages that are eligible for monetization. I just got a notification that it can't be done. However, even in this state, Facebook Business Manager's 'Page Quality' tab said that both pages were 'no violation'.

As of December 2020, the problem has not been resolved, and Mr. Nagovin said that the reason why the account was suspended was ``because it was a system problem that was not evaluated by humans,'' or ``a Facebook official. Either they found something on the Shared page that they didn't like or didn't understand, and stopped without giving them a chance to explain or correct it.'

Nagobin points out that Facebook is trying to destroy the business of small and medium-sized enterprises with a single switch, without any explanation or excuse, despite paying 4.6 billion yen in 15 years. Although it is possible to build content and businesses that do not violate Facebook's policies in the future, Mr. Nagovin showed the fear that one platform will influence the business operation itself depending on its policy.