Enjoy a tasting review of 'Plenty of shrimp and set meal' where plenty of shrimp overflows from the crispy batter, and enjoy two flavors of tomato and tartar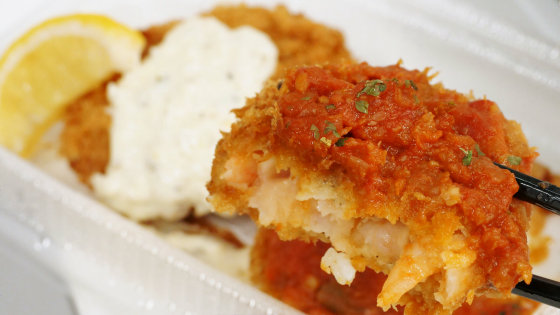 From December 23, 2020 (Wednesday), ' Plenty of shrimp and set meal ', in which shrimp with a crispy texture overflows from the crispy batter, has appeared on the pine tree. It is said that it is an irresistible item for shrimp lovers, so I actually took it out at Matsuya and tried it.

Plenty of shrimp and set meal new release! | Matsunoya | Matsuya Foods

https://www.matsuyafoods.co.jp/matsunoya/whatsnew/menu/28991.html
Arrived at Matsunoya.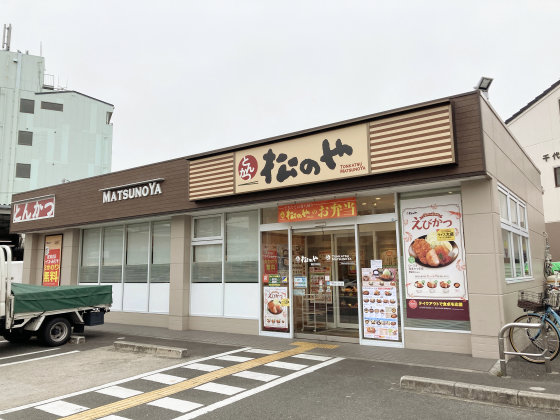 At the store, it was widely appealed as 'Plenty of Ebikatsu'.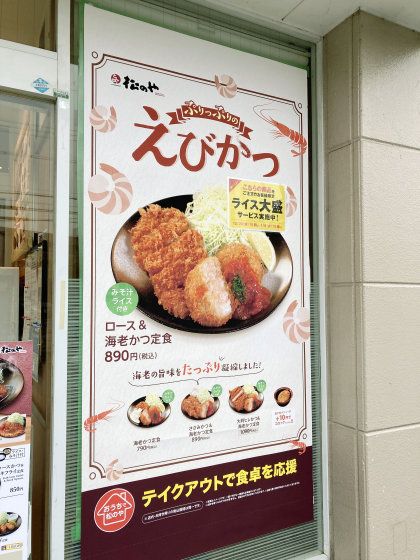 So this is what I actually bought for takeout. The one on the left is normal, and the one on the right uses the free large-scale service until January 6th. Salad, dressing and tartar sauce are attached, and tonkatsu sauce was also available so I brought it home.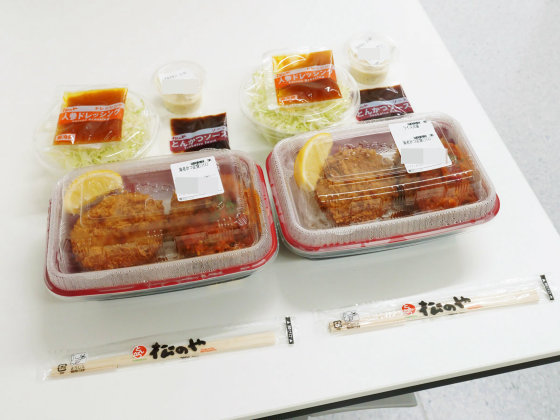 The size of the regular and large containers is the same, but ...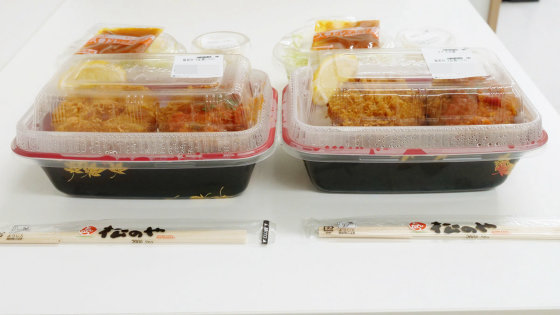 When I removed the tray with the shrimp, it was clear that there was a lot of rice on the right side.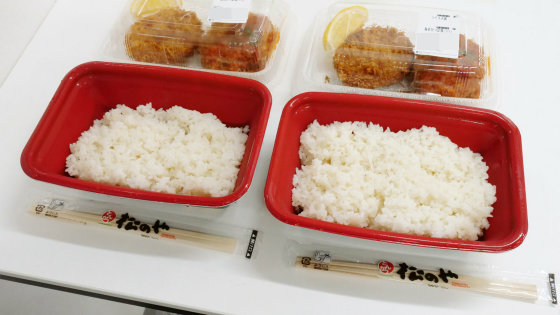 When I actually measured it, the amount of regular rice was 246g ...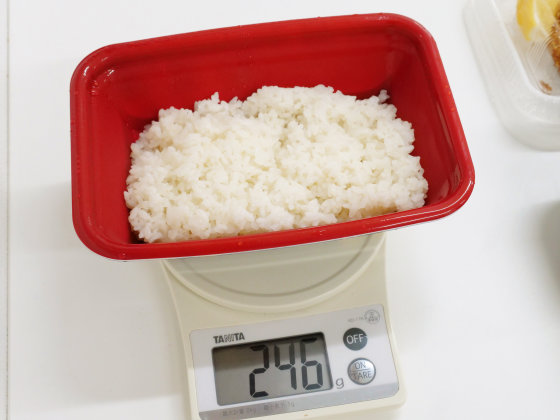 The large serving was 352g.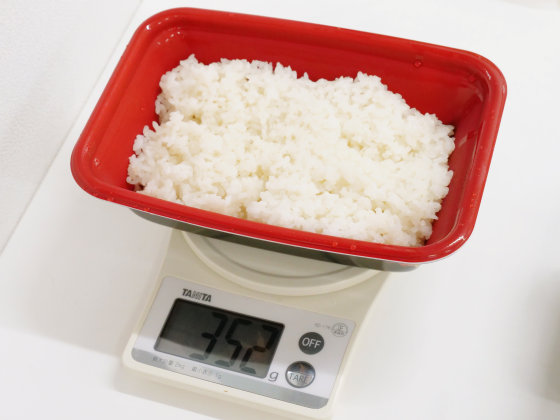 The amount of shrimp is the same whether it is medium or large. Only one of the two has tomato sauce.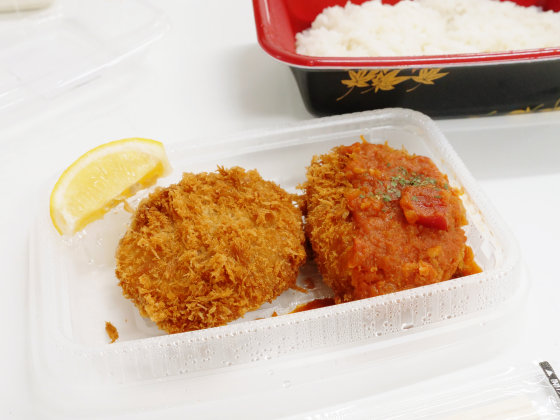 The size of the cutlet is about 10 cm in total length.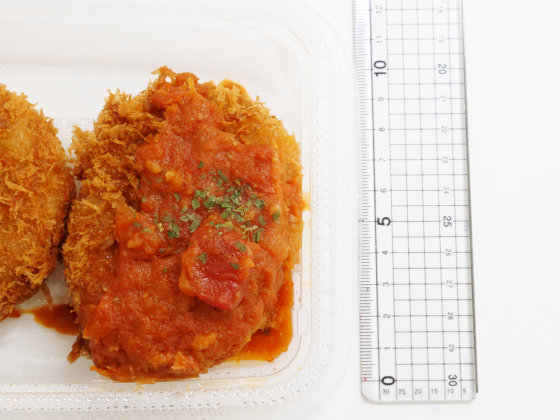 When I tried to break it with chopsticks, it did not have a soft response like cream croquette, but it had a firm response and did not break easily.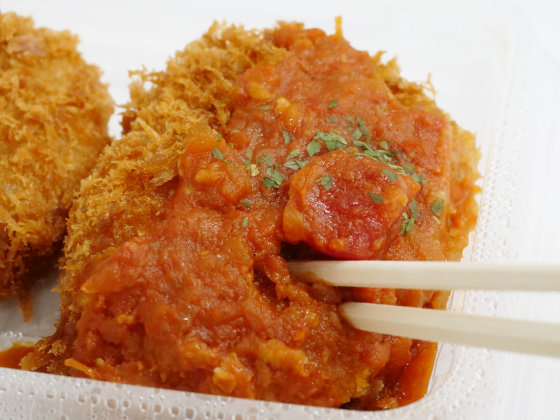 That should be the case, and there was a lot of shrimp inside. It's just called 'Plenty', so it's quite elastic. The tomato sauce that I put on is the same salty and garlic type as
Matsuya's tomato sauce
, so ...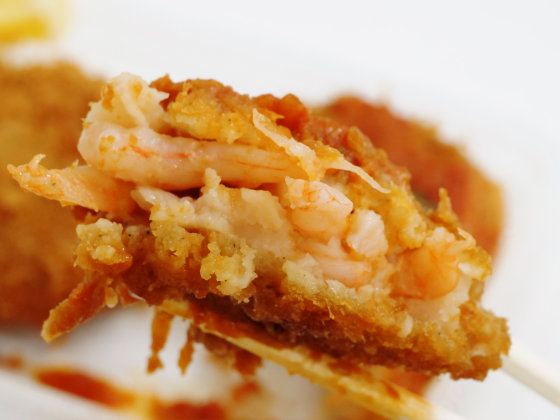 I messed up with rice. The batter that has been softened by sucking the taste of shrimp and sauce mixes with the rice, and the chopsticks advance anyway.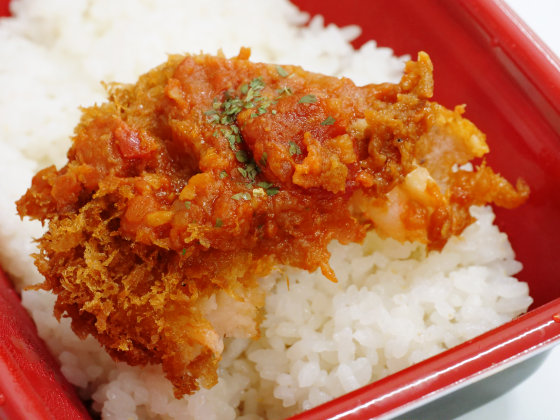 I will eat another shrimp with the attached tartar sauce and lemon.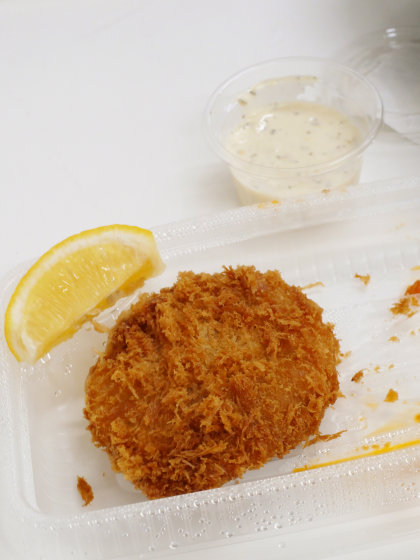 If you squeeze the lemon over the tartar sauce ...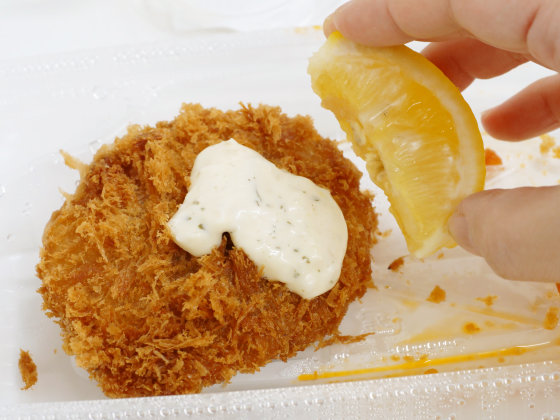 It has become a classic taste, 'This is fried!' The shrimp and batter with tomato sauce were moist, but because it is a large bread crumb, this one has a crunchy and crispy texture even after 30 minutes to take it home. If you want a taste that goes well with rice, you can sprinkle some pork cutlet sauce on it.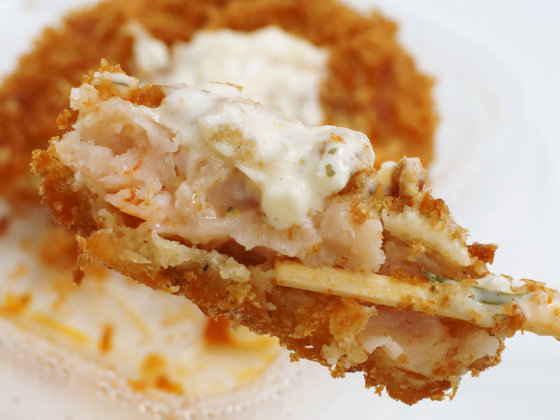 If you want to refresh your mouth while eating fried food, you can eat salad. The dressing has a punchy taste of garlic and flavored vegetables, so I was able to eat it as quickly as the taste of the strong tomato sauce.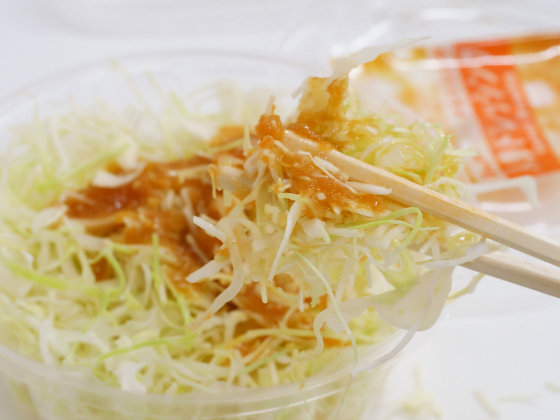 The shrimp and set meal is 790 yen with rice and miso soup for in-store meals, and the same price for take-out without miso soup. In addition, a large serving of rice is free until 15:00 on January 6, 2021 (Wednesday).