'Fucking Village' has closed its curtain on 1000 years of history and changed its name. What is the new name?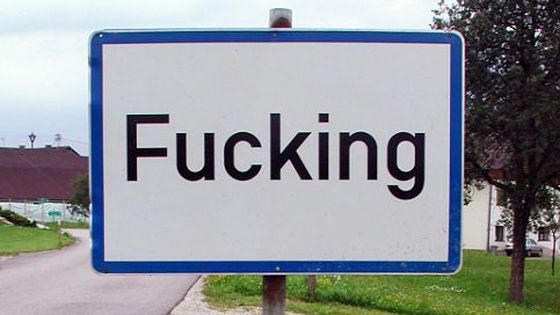 Austria's '
Fucking
Village
' will change its name to '
Fugging Village
' from January 1, 2021.
Austrian village of 'Fucking' decides to change its name | News | DW | 26.11.2020
https://www.dw.com/en/austrian-village-of-fucking-decides-to-change-its-name/a-55740967
'Fuck' stands for 'sexual activity' in English and is one of the
F words
that hesitates to use in public places, but in a village located near the Austrian-German border, the place name 'Fucking' is about 1000. It has been used for years.
The name 'Fucking Village' is
said to be
derived from a person named Focko in the 6th century, not in English, and has nothing to do with English Fucking. However, with the spread of the Internet in recent years, the unusual name has spread all over the world, and tourists have been troubled by taking vulgar photographs and mischievous telephone calls. In addition, the large 'Fucking' road sign near the entrance to the village was forced to change to a concrete road sign as a countermeasure against repeated theft. In 1996 and 2004 has been proposed renamed in response to the theft, but because it was rejected by the referendum, it actually renamed is carried out
did not have
.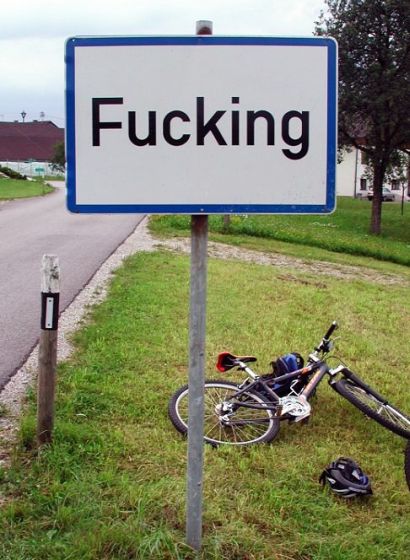 However, the Congress of Fucking Village, which was unable to withstand the frequent damage, finally decided to change the name of Fucking Village to 'Fugging' from January 1, 2021.




While many residents agree with this decision, some say that 'Fucking Village has gained popularity thanks to its funny name. It's a joke-unknown person to change this name.' ..

In addition, it is said that there are no plans to change the names of the neighboring 'Oberfucking Village' and 'Unterfucking Village' at this time.

in Note, Posted by log1o_hf