I tried 'Golden chicken oil chicken soy sauce ramen' where chicken oil with condensed chicken taste is entwined with noodles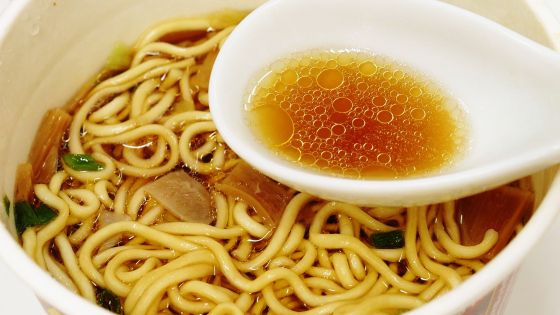 ' Golden chicken oil chicken soy sauce ramen ' that collaborated with '
Ramen shop toy box
' from Acecook's '
Taste of a famous restaurant you want to eat once
' series that reproduces the taste of a famous restaurant with cup ramen will appear from November 23, 2020 To do. It is said that it is a cup that you can feel the umami of chicken, so I actually ate it and checked what it tasted like.
The taste of a famous restaurant that you want to eat at least once Ramen shop Toy Box Golden chicken oil chicken soy sauce ramen | Product information | Acecook Co., Ltd.
https://www.acecook.co.jp/products/detail.php?id=1187
The package of chicken soy sauce ramen with golden chicken oil looks like this. The toy box and the store name are written on the red goodwill.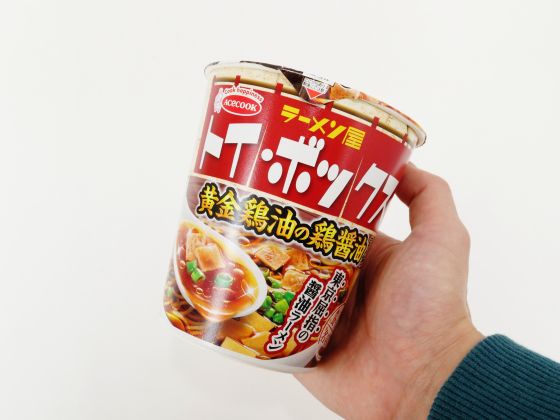 The lid has instructions on how to make it recommended by the toy box owner. In order to reproduce the taste of the shop, the point is to 'sprinkle seasoning oil and do not mix'.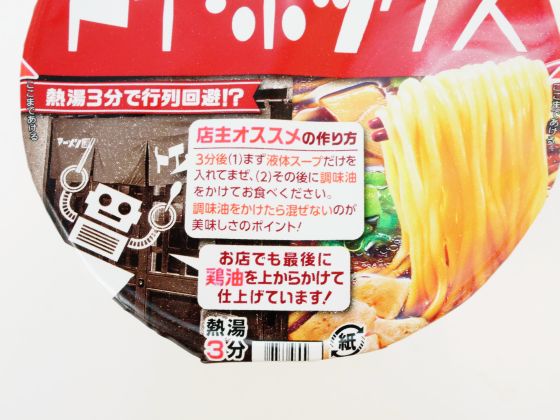 The name is instant cup noodles, and you can see the characters of chicken extract as raw materials along with fried noodles, vegetable oils and fats, salt, etc.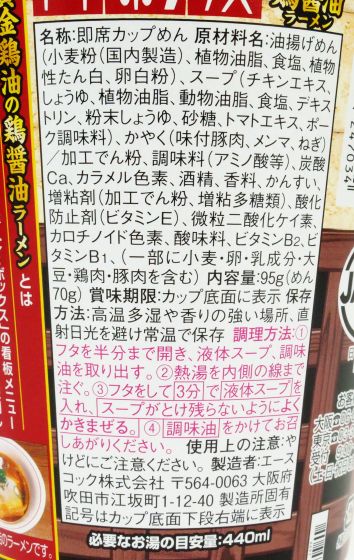 The calories including soup is 414 kcal.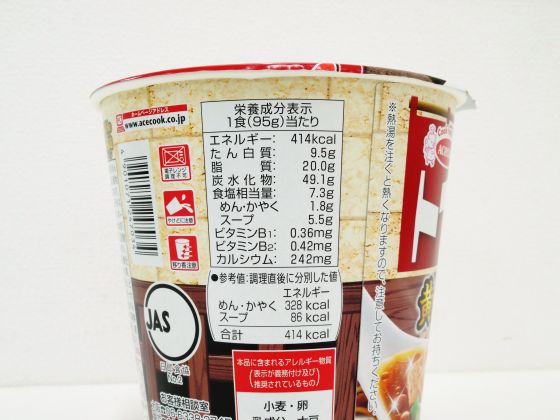 Start cooking immediately. First, flip the lid over.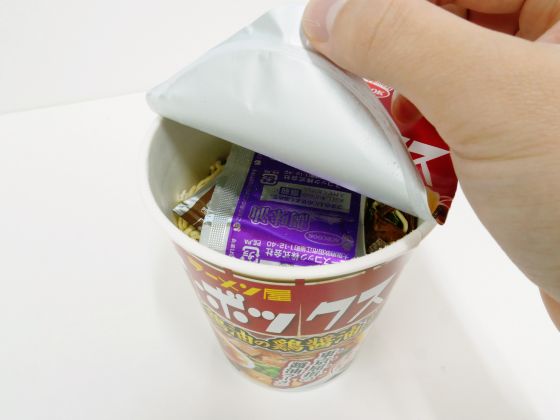 It contained seasoning oil and liquid soup.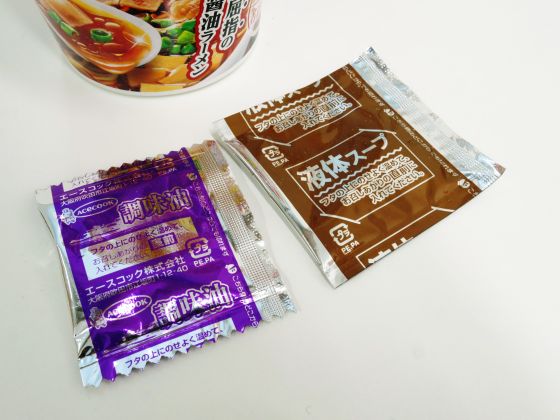 Kayaku contains three types of green onions, noodles, and pork.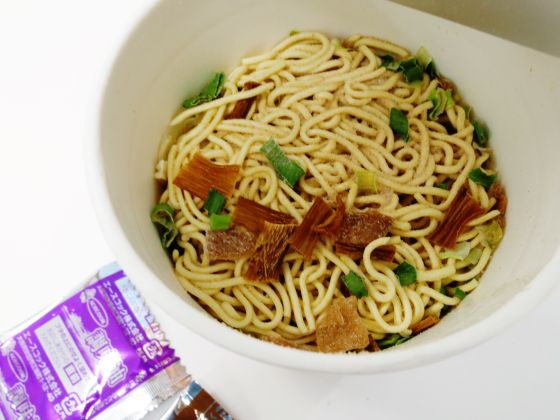 Pour hot water up to the line inside the cup. The standard amount of hot water required is 440 ml.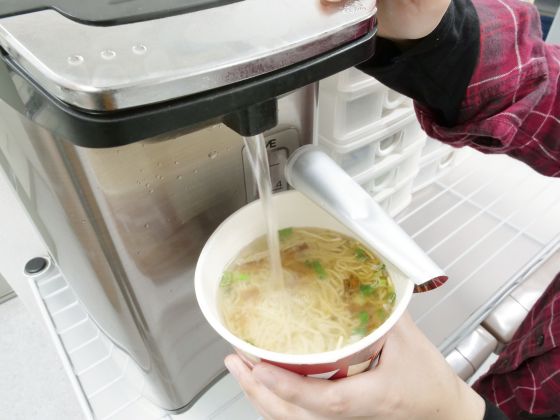 After pouring hot water, place the liquid soup and seasoning oil on the lid and wait for 3 minutes.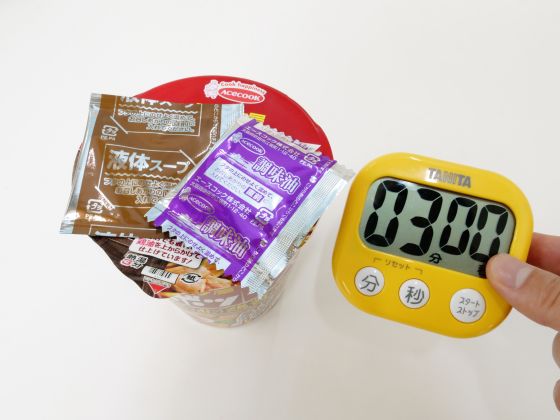 After 3 minutes, open the lid and add the liquid soup ...



Stir well.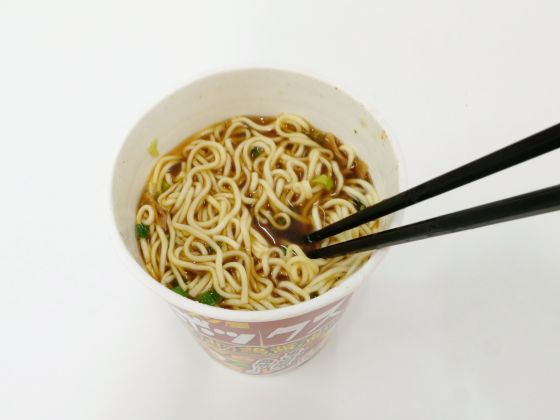 Next, add seasoning oil. Follow the shopkeeper's recommendation and do not mix seasoning oil.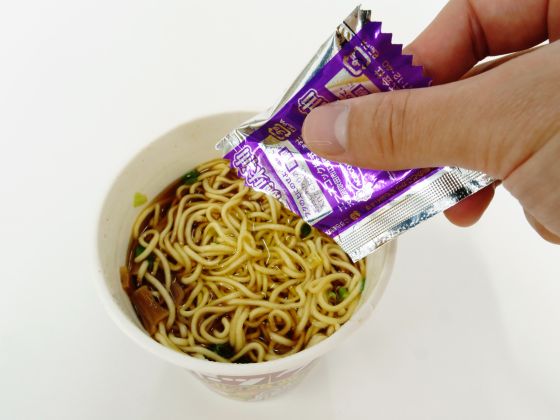 When seasoning oil is added, golden chicken oil floats on the surface of the soup, giving off the aroma of chicken.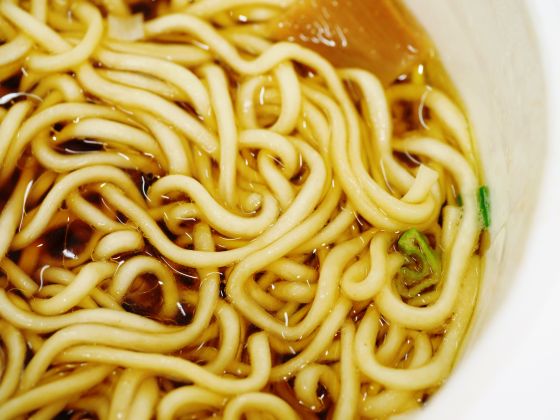 When I drank the soup, the flavor of soy sauce was particularly strong, and the umami of chicken was slightly weak.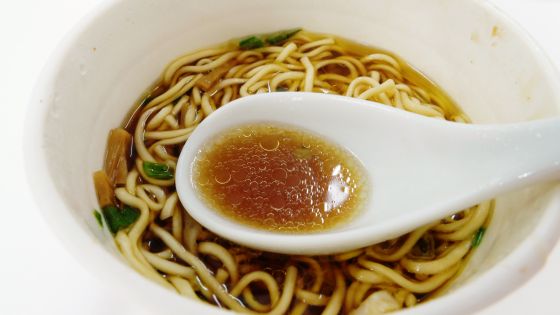 However, when the noodles were squeezed, the chicken oil on the surface of the soup was entwined with the noodles, and the aroma and umami of the chicken were fully felt. It's a simple seasoning of chicken and soy sauce, so it's recommended for people who want a stable taste without adventure.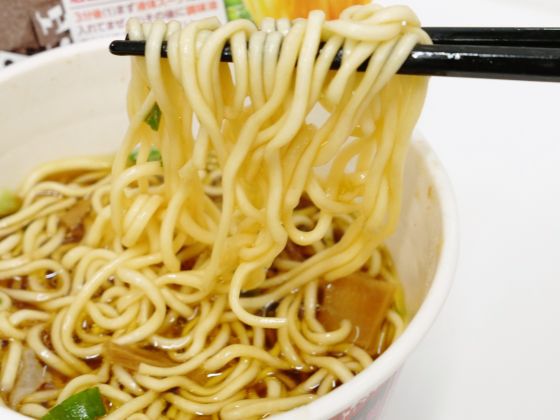 Chicken soy sauce ramen of golden chicken oil will be sold at supermarkets and convenience stores nationwide from November 23, 2020 for 220 yen excluding tax.