Shin Ultraman statue unveiled at the opening ceremony of 'Sukagawa Archive Center', which was born in the hometown of 'God of special effects'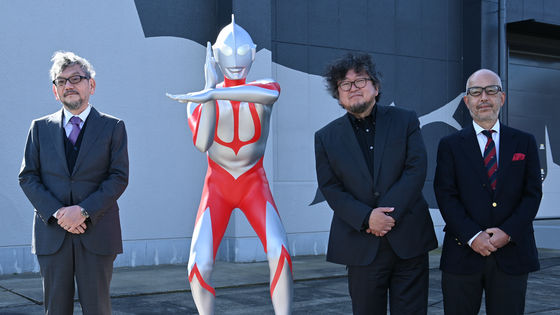 The
Sukagawa Archive Center,
a facility for collecting, preserving, restoring, and researching materials related to special effects, was established in Sukagawa City, Fukushima Prefecture, the hometown of Eiji Tsuburaya, who is known as the 'god of special effects.' The opening ceremony was held on November 3, 2020 (Tuesday). At the ceremony, Hideaki Anno, the chairman of the
non-profit organization Anime Tokusatsu Archive Organization (ATAC)
, and Governor Masao Uchibori of Fukushima Prefecture gave a greeting, and the statue of the movie '
Shin Ultraman
' released in early summer 2021 It was unveiled.
The location of the archive center is 22 Nakachimae, Hashirata, Sukagawa City. It is about 20 minutes by car from Sukagawa Station.
On the north wall side of the building, the characters 'Sukagawa Archive Center' and the silhouette of a huge monster are drawn.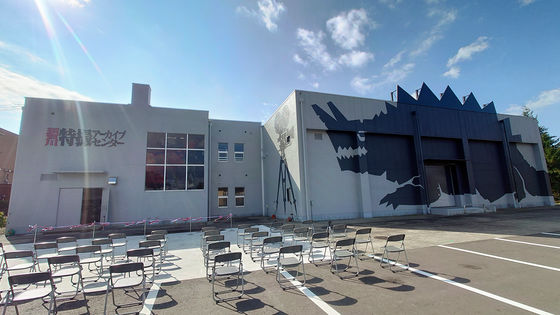 Hideaki Anno giving a greeting at the opening ceremony.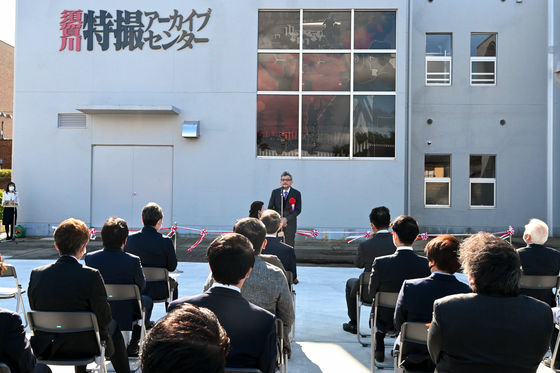 The name of the monster was decided to be 'Skaking' as a result of a naming recruitment for children / students attending schools in Sukagawa City, Sukagawa citizens, and people working in Sukagawa City. Among the applicants, the three highest awards were also commended.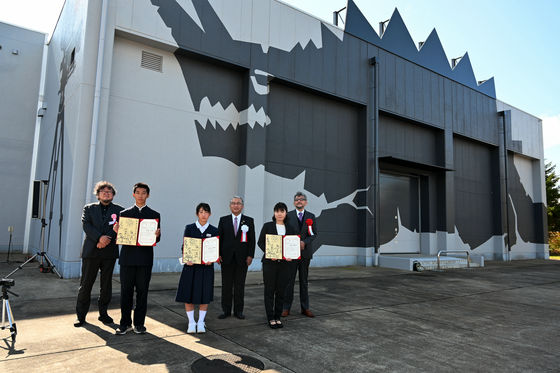 Ribbon-cutting ceremony


'Sukagawa Archive Center' Tape cut by Hideaki Anno and others --YouTube
Finally, as a surprise, a statue wrapped in white cloth was brought in.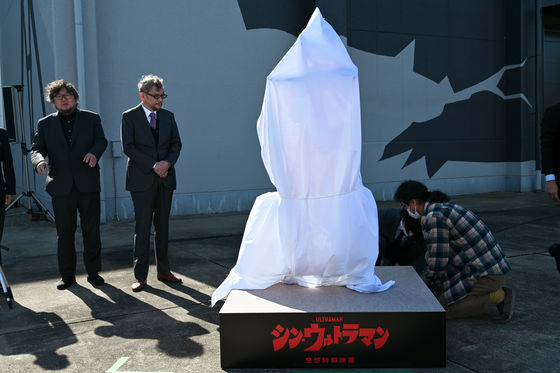 The cloth is removed during the buzz.

Shin Ultraman statue unveiled at the opening ceremony of 'Sukagawa Archive Center' --YouTube


It was Shin Ultraman who appeared. Posing a Specium ray.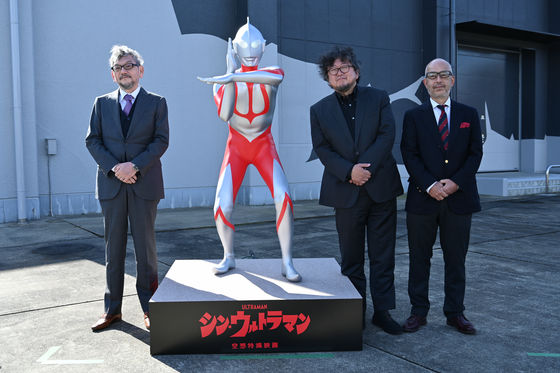 The height is about 2m including the pedestal.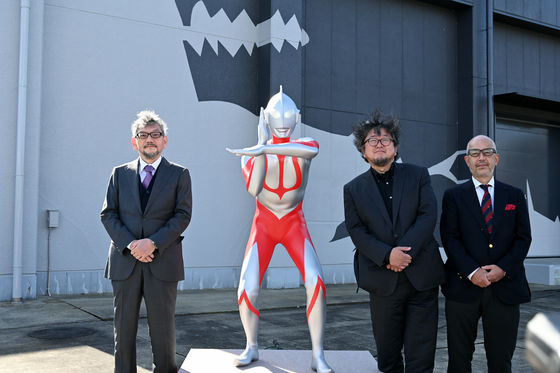 After the ceremony, it was moved to the archive center and exhibited.

Although it is not a convenient place, many people gathered to see the exhibition from the first day.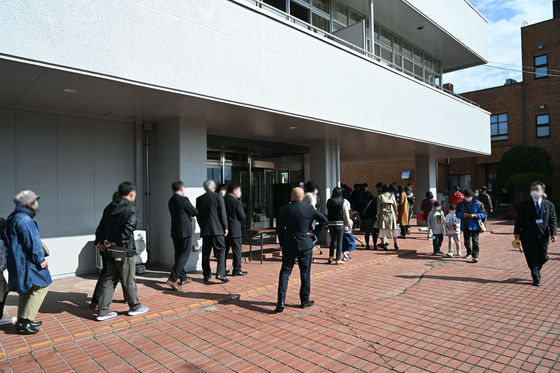 ・ Continued

The 'Sukagawa Archive Center', which publishes valuable materials for free to pass on special effects technology to posterity, is like this --GIGAZINE