It is pointed out that large-scale organized cherry blossoms are taking place in the content marketing industry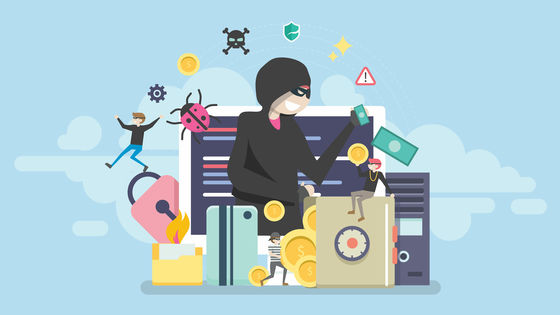 When a company expands the name recognition of content, not only voluntary corporate efforts but also the spread of word-of-mouth through SNS etc. is very significant. Therefore, it is important to identify stealth marketing (stema) from word of mouth and user reviews and regulate malicious cherry blossoms, but such malicious marketing activities are carried out systematically on a considerable scale. It has been pointed out.

Mr. Troy Davis, who runs a blog about marketing and startups, pointed out. On October 12, 2020, I tweeted, 'I found a large content marketing organization with malicious hackers.' According to Davis, the company that launches the business pays the malicious hacker organization to introduce the product to bloggers on sites such as ITNET , The PracticalDev (DEV Community) , and freeCodeCamp . After that, it will post from a fake account to user posting type sites such as Reddit and Hacker News , and will spread word of mouth in a fraudulent manner.

I found a large black-hat content marketing org. They're paid by startups, then they pay bloggers to write about clients' products for @ITNEXT_io , @ThePracticalDev , @freeCodeCamp -and pretend to be regular users / fans. They then submit to Reddit & HN from many disguised accounts.

— Troy Davis (@troyd) October 11, 2020


Davis writes that marketing by malicious hacker organizations has at least 12 clients, including some well-known companies and services. Mr. Davis is working to make such malicious marketing ineffective.

I didn't know that black-hat content marketing existed, but it does and these folks have at least a dozen clients. You'd recognize some of the names.

as you'd guess, I'm doing things to make their approach… less effective.

— Troy Davis (@troyd) October 11, 2020


In a subsequent tweet, Davis accuses 'writers working for malicious marketing' and also lists clients who use malicious marketing to gain name recognition and reputation. Davis says these clients are promoting 'paid posts' disguised as written by ordinary users to dozens of fake Reddit Hacker News accounts.

here's clients of the black-hat content marketers. They received paid posts disguised as by regular users, then promoted from 10s of fake Reddit + HN accounts: @AccessiBe @ClimaCell @Imperva @LoadmillTeam @RookoutLabs @WhiteSourceSoft (SecureCoding com) @Testcraft_io # security

— Troy Davis (@troyd) October 13, 2020


Each news site pointed out that 'there is a post by a Sakura writer' responds to this tweet by Mr. Davis. The DEV Community responds, 'This marketing activity violates the rules and we will take measures.' In response, Davis has further accused several authors of the same suspicion.

We really appreciate you pointing this pattern out, Troy. This behavior violates our terms & goes against our principles of honesty and transparency. We are taking action here!

— DEV Community ???? ‍ ???????? ‍ ???? (@ThePracticalDev) October 14, 2020


In response to Davis's tweet, freeCodeCamp's Quincy Larson said that he investigated and deleted the link of the malicious marketing organization from the site and took measures.

Thanks again for bringing this to my attention earlier. I've gone through and removed all backlinks to these organizations from freeCodeCamp's publication, and edited out almost all references to these companies and their APIs. Stay vigilant, friends.

— Quincy Larson (@ossia) October 14, 2020


ITNET responded to this by saying, 'Thank you for clarifying this issue. We will delve into it.'

Thank you so much @troyd for disclosing this issue. We are digging into it, with your help.

— ITNEXT (@ITNEXT_io) October 12, 2020
in Note, Posted by log1e_dh