A boy who has lived almost exclusively with sausages goes to a sausage-free life with FaceTime hypnosis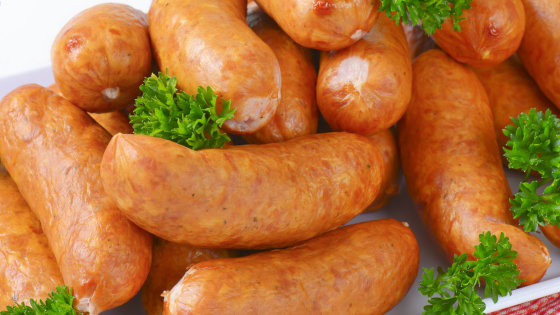 A boy who could only eat sausages without accepting any foods such as meat, fish, vegetables, bread, snacks, chocolates, and soft drinks ate for the rest of his life with only two hours of hypnotherapy and follow-up over FaceTime. It has been talked about that it is now possible to eat 'ordinary meals' that were thought to be impossible.

Boy who has eaten nothing but sausages his whole life has been cured

https://nypost.com/2020/10/07/boy-who-has-eaten-nothing-but-sausages-his-whole-life-has-been-cured/
Over the wurst: Teen cured of sausage-only diet --Metro Newspaper UK
https://www.metro.news/over-the-wurst-teen-cured-of-sausage-only-diet/2172653/
15-year-old Ben Simpson is a person who has covered all meals in the morning, noon, and night with sausages in his life.


According to her mother, Wendy Hugh, Simpson's commitment to food appeared shortly after weaning. Hugh told the British news agency South West News Service (SWNS) that early childhood Simpson, who had a regular meal, only ate roasted sausages that were served for breakfast.

The woman on the left of the photo is Hugh.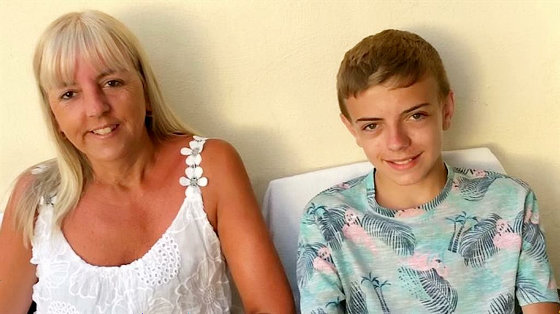 Simpson only eats finger foods that can be picked up by hand, such as french fries, and over the years he has become obsessed with sausages. For this reason, when he was a kid, he couldn't eat anything when he went to a party, and he cried on the spot, and after that he didn't want to go to places with food.

Simpson's diet is centered around skinless sausages, with occasional french fries and waffles. Waffles and potatoes couldn't be eaten without sausages, and the monthly sausage cost was as high as 10,000 yen. Children's favorite chocolates, sweets, and soft drinks are not accepted, and the only drink is water. Simpson's health deteriorated due to an unbalanced diet, and he sometimes collapsed at school.

Hugh sometimes angered Simpson, who only eats sausages, but Simpson was angry and shed tears, but the situation did not change. Hugh was about to give up on this situation, but with a friend's recommendation, he decided to contact David Kilmley, a cognitive-behavioral hypnotherapist, via Facebook. Hypnotherapists are specialists who help solve problems and self-reform by suggesting people under hypnosis.



Kilmley considered Simpson's condition to be an ' avoidance / restricted food eating disorder ' (AFRID). Although Kilmley couldn't meet Simpson in person, he decided to use Apple's facetime video calling app for a session.

Mr. Simpson's symptoms were very intense, but by using methods such as ' subliminal wording' and 'neurological seed drop' to create a positive relationship between food and emotions, food I made it feel 'exciting' to the flavor of. At the same time, a session was held to reduce anxiety about the unpleasant taste of food.

As a result of the first two-hour session and the follow-up session, Mr. Simpson is now able to eat fish that normally cannot be eaten with ARFID. Watching the footage of Simpson eating fish, Kilmley said he was convinced that the treatment was successful.

Hugh said he didn't expect the treatment to work, but he said, 'Now, when I give Ben something, he immediately puts it in without asking what it is. Is at a stage where he is not afraid to challenge food, even though he refused to accept it at all before. '' I can only thank David. Without him we can't go anywhere. Because it was. '

in Note, Posted by logq_fa