'Ring Always Home Cam' that flies around the house as a drone even though it is a security camera appears from Ring under Amazon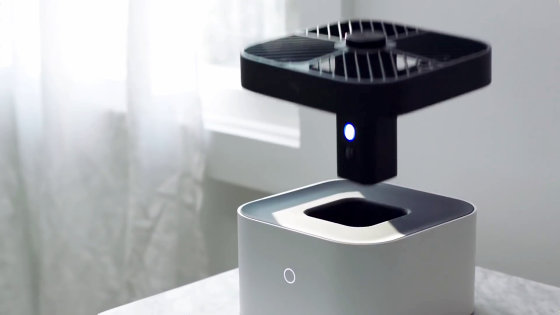 In order to improve the security of the house, it is necessary to place security cameras in multiple places, but Ring under Amazon newly launched ' Always Home Cam ' in September 2020, which allows you to fly a drone equipped with one camera and monitor the whole house. Announced on the 25th. Always Home Cam is a self-supporting drone that can be operated remotely via a smartphone.

Introducing Ring Always Home Cam: An Innovative New Approach to Always Being Home | The Ring Blog

https://blog.ring.com/2020/09/24/introducing-ring-always-home-cam-an-innovative-new-approach-to-always-being-home/
New Amazon hardware: Ring drones, Echo Dot 4th Gen, Wi-Fi 6 Eero and more | Ars Technica
https://arstechnica.com/gadgets/2020/09/new-amazon-hardware-ring-drones-echo-dot-4th-gen-wi-fi-6-eero-and-more/
Ring's latest security camera is a drone that flies around inside your house --The Verge
https://www.theverge.com/2020/9/24/21453709/ring-always-home-cam-indoor-drone-security-camera-price-specs-features-amazon
You can check what kind of camera the Always Home Cam is from the following movie.
Next-Level Compact, Lightweight, Autonomously Flying Indoor Security Camera | Ring Always Home Cam --YouTube
A man who a resident tries to break into an absent house.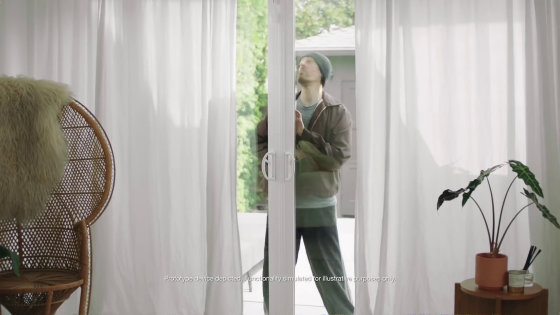 However, the moment the door opens, the Ring alarm sounds ...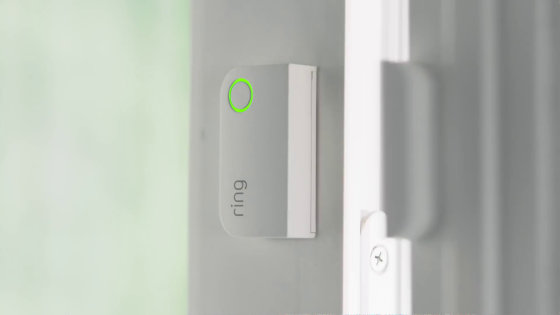 Home base reacts. The center light turns red.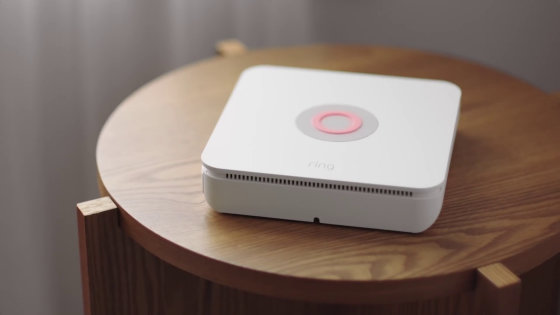 Then, from the box-shaped charging dog that was placed in the room ...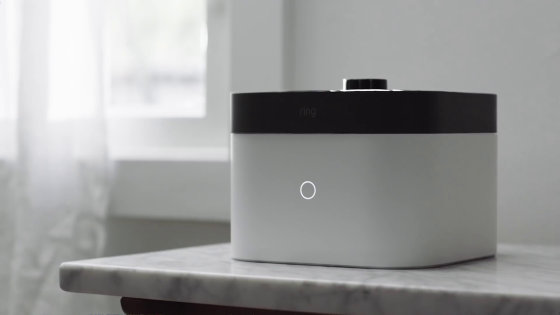 Notifications will also be sent to the smartphones of residents outside.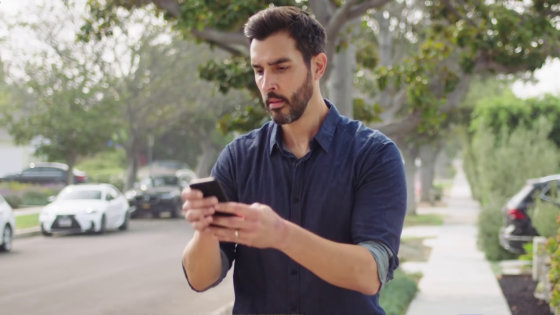 You can check the image of the camera mounted on the drone from your smartphone.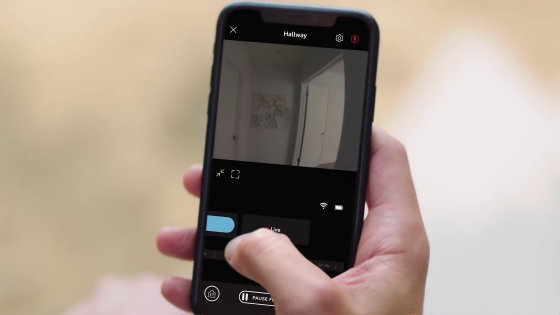 The drone flies autonomously, but since the user registers the floor plan of the house in advance, it is also possible to specify the place where the camera wants to point from the smartphone.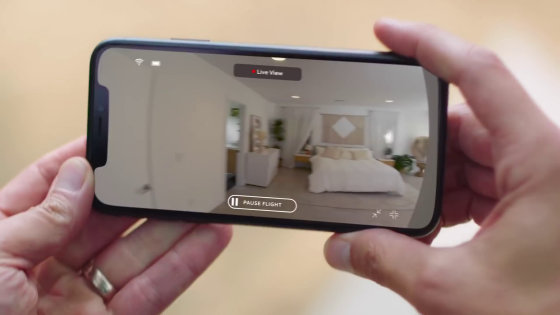 Found an intruder.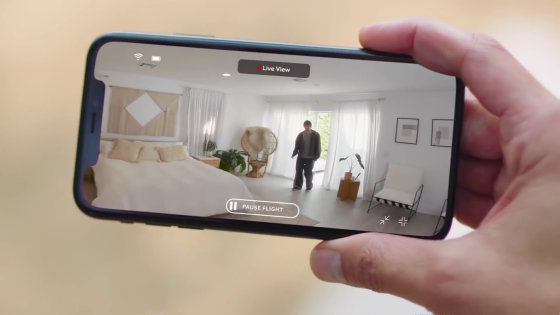 A man flirts with a drone that suddenly appeared ...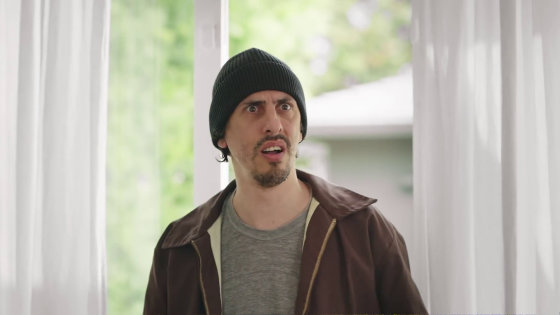 I ran away without doing anything.



The Always Home Cam only works during flight, and when you return to the charging dog, the camera is physically blocked. Also, since the drone in flight has an operating noise, there is no danger of being voyeurized without knowing it using a security camera. It is convenient not only to repel intruders when going out, but also to check when you are worried that you have closed the window ...?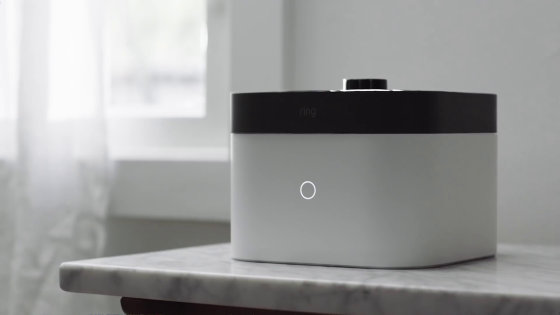 Seen from the front, it looks like this. The left is charging and the right is operating. Equipped with obstacle avoidance technology, it is possible to avoid obstacles in the path. In addition, the propeller is designed so that it is not exposed, so it will not be damaged even if it collides with an object, person, pet, etc.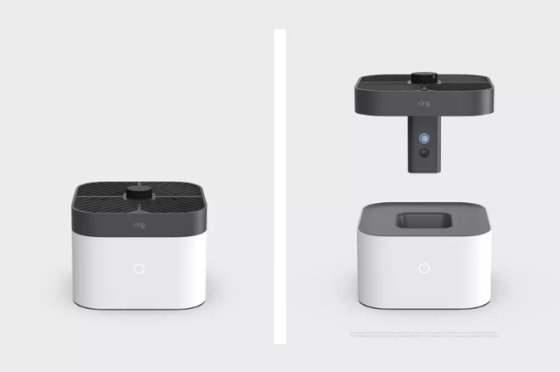 The Always Home Cam is scheduled to appear in 2021, and the price is expected to be $ 249.99 (about 26,000 yen).

On the same day, Amazon also announced the Wi-Fi routers 'Eero 6', 'Eero 6 Extender' and 'Eero 6 Pro'.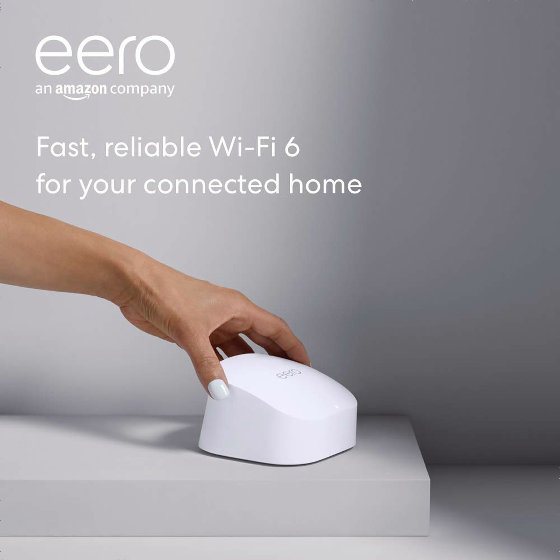 Eero 6 and Eero 6 Extender are dual-band devices, while Eero 6 Pro is a tri-band device with one 2.4GHz radio and two 5GHz radios, for a total of three types of radio waves. Both are scheduled to be released in the United States on November 2, 2020, with Eero 6 starting at $ 129 (about 13,600 yen), Eero 6 Extender starting at $ 229 (about 24,000 yen), and Eero 6 Pro. It can be purchased from $ 279 (about 29,400 yen).

Eero 6 mesh Wifi router

https://www.amazon.com/dp/B085VM9ZDD
Amazon.com: Introducing Amazon eero 6 dual-band mesh Wi-Fi 6 system with built-in Zigbee smart home hub (1 eero 6 router + 2 eero 6 extenders): Amazon Devices
https://www.amazon.com/dp/B085WSCTS4/
Eero Pro 6 mesh Wifi router
https://www.amazon.com/dp/B085VNCZHL
In addition, Echo's latest model, which featured a flat design, appeared in a shape closer to a sphere.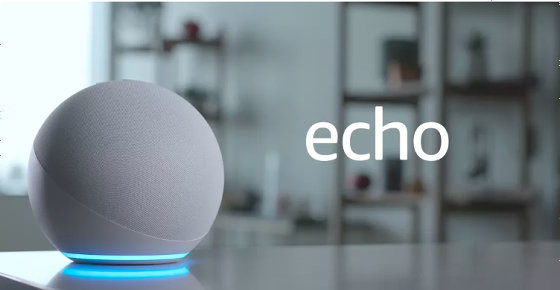 The 4th generation Echo, which is scheduled to be released from October 22, 2020, measures 13.2 cm x 14.4 cm and costs $ 99.99 (about 10,500 yen).

Amazon.com: All-new Echo (4th Gen) | With premium sound, smart home hub, and Alexa | Glacier White: Amazon Devices

https://www.amazon.com/dp/B07XKF75B8
The 4th generation Echo Dot is also closer to a sphere, measuring 8.9 cm x 9.9 cm. There are also animal designs for children.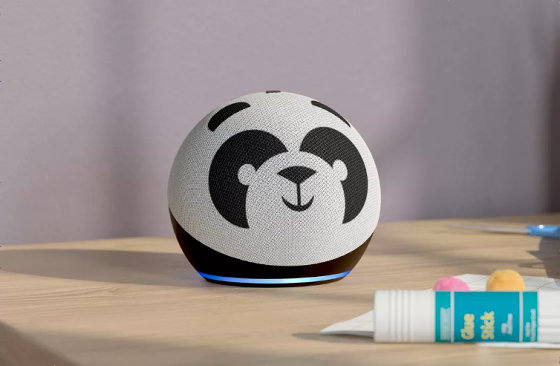 Prices start at $ 49.99 (about 5300 yen).

Amazon.com: All-new Echo Dot (4th Gen) | Smart speaker with Alexa | Charcoal: Amazon Devices

https://www.amazon.com/dp/B07XJ8C8F5
Also, from September 30, 2020, a new Fire TV Stick will be released.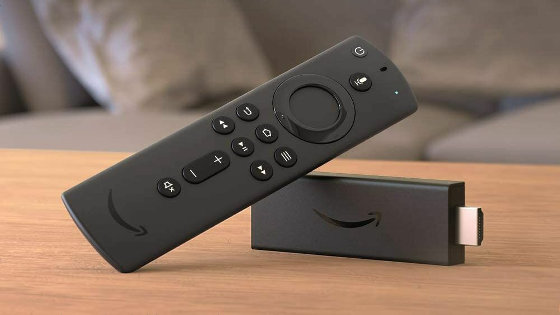 The Fire TV Stick Lite that operates the app costs $ 29.99 (about 3200 yen), and the Fire TV Stick that doubles as a TV remote control costs $ 39.99 (about 4200 yen).

Eero 6 mesh Wifi router
https://www.amazon.com/dp/B085VM9ZDD/