Facebook suggests 'potential withdrawal from Europe', subject to EU personal data transfer regulations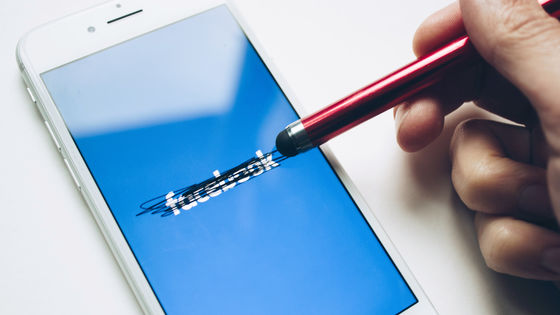 Facebook has revealed that it may shut down Facebook and Instagram in Europe following the EU's new restrictions on how it transfers data to the United States.

Facebook fears ruling may force it to pull social media platforms from EU | Business Post

https://www.businesspost.ie/legal/facebook-fears-ruling-may-force-it-to-pull-social-media-platforms-from-eu-00644da4
Facebook says it may quit Europe over ban on sharing data with US | Facebook | The Guardian
https://www.theguardian.com/technology/2020/sep/22/facebook-says-it-may-quit-europe-over-ban-on-sharing-data-with-us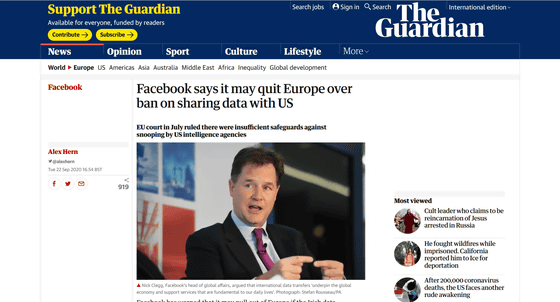 In July 2020, a Facebook user living in Europe filed a proceeding against the EU corporation of Facebook based in Ireland over 'legality of transfer of personal data', and the EU judicial court moved from Europe to the United States. Has issued a ruling invalidating the
'Privacy Shield' decision
regarding the transfer of personal data in Ireland.
The ruling states that 'the transfer of personal data is required to be carried out under the level of protection guaranteed by the
EU General Data Protection Regulation (GDPR)
, even if it is subject to surveillance under the laws of other countries.' It was argued that 'protection of personal data under US law is not considered to be equal to or better than EU legal protection.'
EU Court of Justice Determines 'Privacy Shield' for Personal Data Transfer with US Invalid (US, EU) | Business Report-JETRO
https://www.jetro.go.jp/biznews/2020/07/d4dfd684421ffb4b.html
In response, Nick Craig, Vice President of Global Affairs and Communications at Facebook, posted a
blog post
entitled 'Ensuring the Long-Term Stability of Cross-Border Data Transfers.' 'Global data transfer supports the global economy and supports many of the services we need in our daily lives,' he said.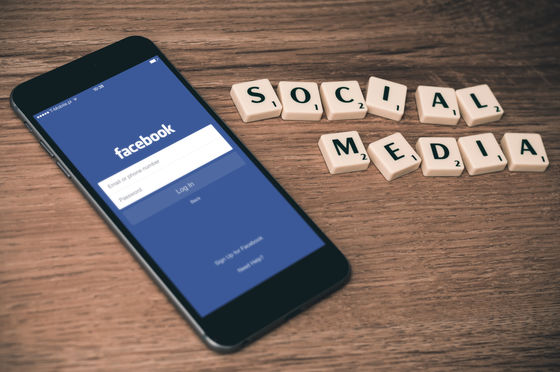 In addition, Facebook filed an affidavit with the Irish High Court on September 10, 2020. In it, 'If Facebook completely stops transferring personal data to the United States, it is unclear how we can continue to provide Facebook and Instagram services in Europe under such circumstances.' Facebook said, suggesting that running Facebook and Instagram in Europe could be difficult.

A Facebook spokeswoman said, 'It shows the simple reality that Facebook and many other companies, organizations and services rely on personal data transfers between Europe and the United States. Global data transfers banned. Doing so will also hurt the economy and hinder the growth of data-driven businesses in Europe, 'he said, arguing that it was not a threat that flickered withdrawal from Europe.