It is pointed out that Apple may switch from Google search to its own search engine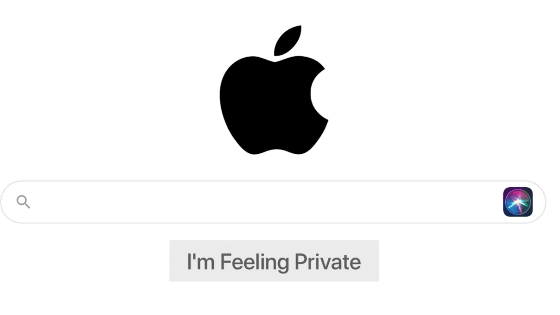 Apple uses Google as the default search engine when using Safari on iPhone, iPad and Mac. However, due to a major update of the support page of Apple's web crawler
Applebot
, recruitment requirements, movement to bypass Google search on iOS, etc., ``Apple will soon use its own developed search engine I think it will happen'.
Apple showing signs it may soon launch a search engine to compete against Google Search
https://www.coywolf.news/seo/apple-search-engine/
Google makes payments by concluding a fee-based contract on the condition that 'default search engine is set to Google' with mobile phone carriers, terminal makers, third-party browsers and OSs. Apple has adopted Google as a search engine for Safari for many years, and it has been reported that the amount paid by Google to Apple in 2019 is £ 1.2 billion (about 160 billion yen) in the UK alone.
Google continues to pay Apple a significant amount to keep its default search engine position-GIGAZINE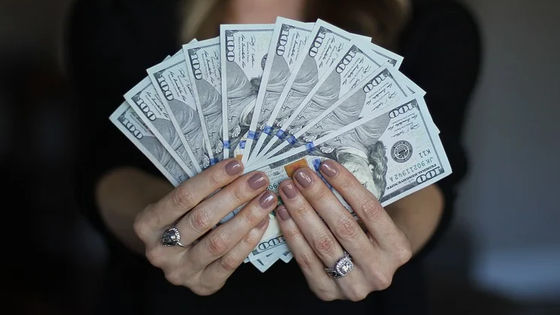 However, 'Apple may replace Google's search engine with its own,' said
John Henshaw
of technical media
Coywolf
.
According to Henshaw, Apple has invested heavily in search services, including hiring more search engine
engineers
. Also, until now, Apple's
Spotlight Search
was a mechanism that 'Enter a query from the search field on the home screen, display Google search results in Safari and then open the target page', but in iOS 14 etc. search engine The screen is completely bypassed, and when you press the option on the home screen, the web page opens directly.


Bypassing Google's search page means losing the opportunity for Google to display ads and direct you to its own services, such as YouTube. This is a pain for Google, but it turns out that Apple is already rubbing away from Google search.

In addition, Apple significantly updated the Applebot support page in July 2020.

About Applebot-Apple support

https://support.apple.com/ja-jp/HT204683
Updated content is 'extension of robots.txt rules', 'traffic to see how from the Applebot' 'details such as the differences between the desktop and mobile versions,' 'Applebot is simply an HTML
crawler
like Google rather than have Henshaw points out that it is similar to Google's SEO countermeasure page, such as the addition of the sentence that renders the page in 'the section of the search ranking and the factors that affect the search ranking'.
And when Henshaw checked Coywolf's server log with
WP Engine
, Applebot actually found that the crawler crawls Coywolf every day. It seems that Mr. Henshaw was completely unaware of this movement until he checked it with WP Engine.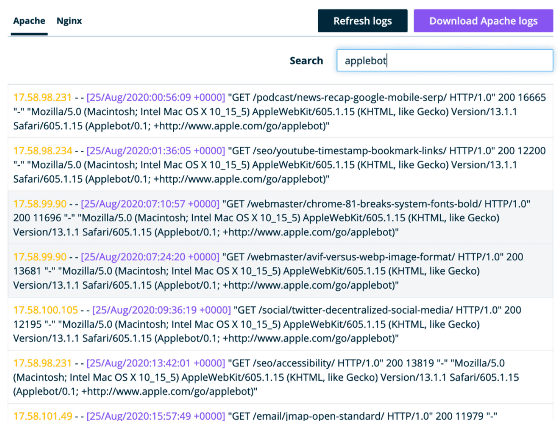 I'm not sure what search engines Apple will develop, but because Apple values user privacy, Henshaw said, ``It will be a highly personalized data hub, like the Google Assistant on Android. It sounds like it, but I think it will be completely private and integrated with iOS, at least initially without ads.'

Henshaw is not alone in pointing out that Apple is developing a search engine. Barry Schwartz of the Search Engine Roundtable also made the same point, saying that Apple ranked 'total search results and user engagement', 'relationship between search words and web page topic content' in ranking search results. The number and quality of links are important.

Apple Search Ranking Factors Documented
https://www.seroundtable.com/apple-search-ranking-factors-29821.html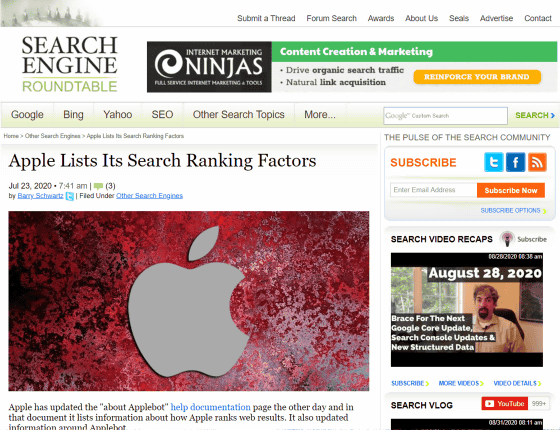 Macworld, which distributes Apple-related news, also reported this news, and in view of the EU's critical eye on the transaction between Apple and Google, and from the perspective of improving user privacy, the appearance of its own search engine Apple 'The next step'.

Apple could soon launch its own search engine-Macworld UK
https://www.macworld.co.uk/news/mac-software/apple-search-engine-3794682/