Announced that NVIDIA and the University of Florida will jointly develop an AI supercomputer of 700 Peta FLOPS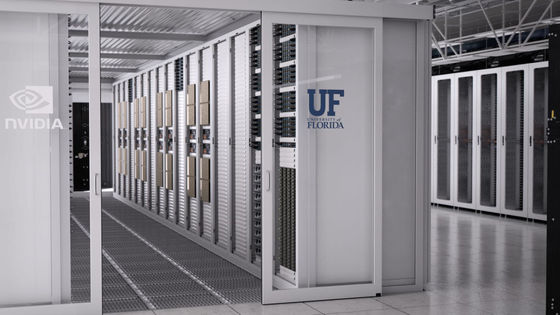 Local time on July 21, 2020, NVIDIA and the University of Florida signed a public-private partnership to invest $ 70 million (about 7.5 billion yen), the world's fastest 700 peta
FLOPS
AI
supercomputer by
the beginning of 2021 Announced that it will be jointly developed.
University of Florida, NVIDIA to Build Fastest AI Supercomputer in Academia | The Official NVIDIA Blog
https://blogs.nvidia.com/blog/2020/07/21/university-of-florida-nvidia-ai-supercomputer/
UF Announces $70 Million Artificial Intelligence Partnership with NVIDIA-News-University of Florida
https://news.ufl.edu/2020/07/nvidia-partnership/
NVIDIA and the University of Florida will build a new AI-centric supercomputing system and data center by strengthening the University of Florida-owned supercomputer '
HiPerGator
.' To strengthen this, NVIDIA co-founder
Chris Malakowski
and the University of Florida $25 million (about ¥2.6 billion) and the University of Florida $20 million (about ¥2.1 billion) totaling $45 million (about 48 Billion dollars) and NVIDIA will provide approximately $25 million worth of in-house hardware/software training services.
NVIDIA provides the '
NVIDIA DGX SuperPOD
' AI infrastructure for supercomputers, which was upgraded in May 2020, and cutting-edge AI software. In collaboration with NVIDIA, the new enhancements to HiPerGator include 140
NVIDIA DGX A100
systems, 1120
NVIDIA A100 TENSOR core GPUs
, and NVIDIA Mellanox HDR with a
200Gb
/s InfiniBand network. The AI performance of the enhanced version of HiPerGator is expected to reach 700 peta FLOPS.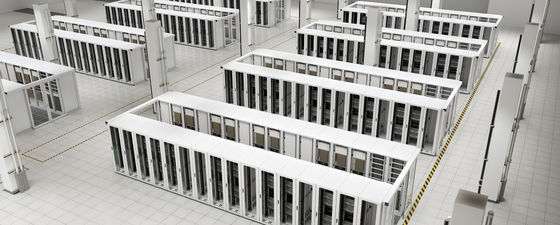 In addition, NVIDIA will continue to provide the AI expertise of the NVIDIA Deep Learning Institute and others to the University of Florida to create new curriculum and learning challenges for students and communities. Will do. Through this series of cooperation, it is hoped that faculty members and students inside and outside Florida will apply AI to various fields to realize economic growth in the entire state of Florida such as improving lives and strengthening industries.

Governor of the State of Florida, Ron DeSantis, added to the public-private partnership between NVIDIA and the University of Florida, 'The gifts from Chris and NVIDIA give Florida a new commitment to becoming an international leader in economic and job creation. Over the next few years, tens of thousands of graduates from the University of Florida with a unique AI-oriented background will be born, reforming not only Florida but all industries and all areas of the world. Will give you.'