The EU General Court determined that the decision of additional tax of 1.6 trillion yen for Apple was invalid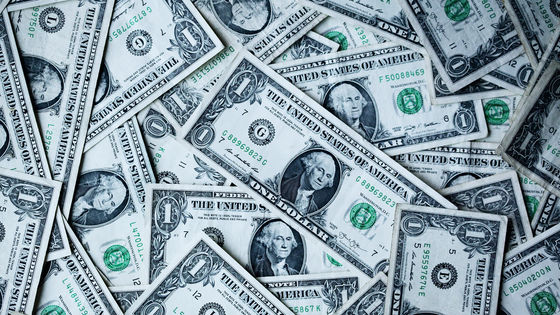 The EU General Court ruled that 'the decision on additional taxation is invalid' in
a
case where the EU
authorities ordered additional taxation on Apple
as 'the Irish government's tax incentive for Apple is illegal' Did.
Statement by Executive Vice-President Margrethe Vestager
https://ec.europa.eu/commission/presscorner/detail/en/statement_20_1356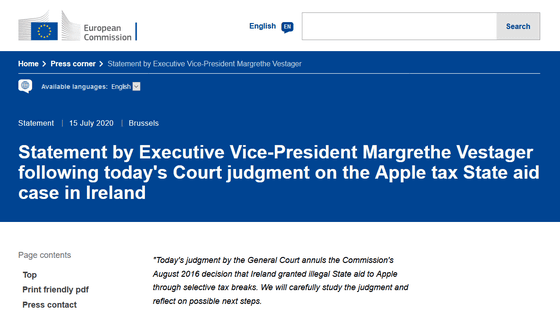 Gov.ie-Initial comment by Department of Finance on GCEU ruling in the Apple State aid case

https://www.gov.ie/en/press-release/2f4d6-initial-comment-by-department-of-finance-on-gceu-ruling-in-the-apple-state-aid-case/
Apple does not need to pay €13 bn Irish tax bill, EU court rules | Technology | The Guardian
https://www.theguardian.com/technology/2020/jul/15/apple-does-not-need-to-pay-13bn-irish-tax-bill-court-rules
The
European Commission
, the EU's policy-enforcement agency, has formed a 'Max Force' investigation into 'improper relations' between Apple and the Irish government. As a result, he ordered Apple to impose additional tax, saying that the unreasonable tax incentive brought profit of 13 billion dollars (about 1.6 trillion yen) to Apple. However, Apple and the Irish government both appealed this decision.
What is the history of Apple being ordered taxation of 1.6 trillion yen due to tax treatment in Ireland? -GIGAZINE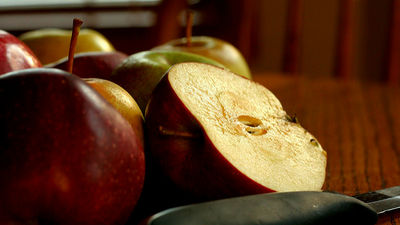 by Kelly Teague

The General Court of the EU pointed out that 'the European Commission could not provide sufficient legal basis' on this matter. We have found the European Commission's claim that 'the Irish government was giving unfair tax treatment to Apple's subsidiaries' to be false.

Incidentally, the European Commission ordered an additional tax of 30 million euros (about 3,550 million yen) as the Dutch government gave unfair tax treatment to Starbucks, before and after the additional taxation order to Apple. However, this was also invalidated by the EU General Court in September 2019. On the other hand, the decision of the European Commission was approved for the additional taxation of the Fiat Chrysler Automobiles by the Luxembourg government.

Starbucks 3.5 billion yen additional collection is invalid = taxation on Fiat is acceptable-EU Court: Jiji Dotcom
https://www.jiji.com/jc/article?k=2019092401196


in Note, Posted by logc_nt