Manga 'Mageosho Exchange Diary Spin' book has been released & making the cover illustration looks like this


The electronic comics of another sister's story, ' Magic Book Exchange Diary Spin ', which is connected by a magic exchange diary that turns memories into magical power, has been released. This work, which started a series as a spin-off of '
Mageosho Exchange Diary
' and has a symmetrical ending, can be enjoyed not only with the main part but also by reading 'Spin', so please check it out. Kindle Unlimited members can read it for free at any time.
Magic Book Exchange Diary Spin (GIGAZINE) | Yumeki, Sankyo 2,000 | Fantasy | Kindle Store | Amazon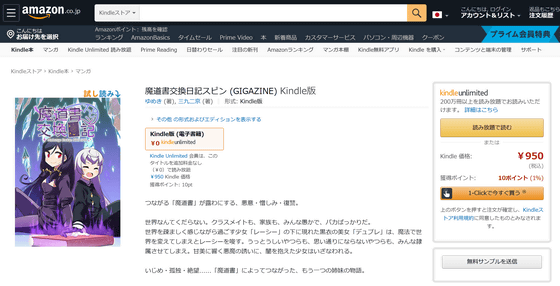 Magic Book Exchange Diary (GIGAZINE) | 撒いお, Sankyo 9000, GIGAZINE | Fantasy | Kindle Store | Amazon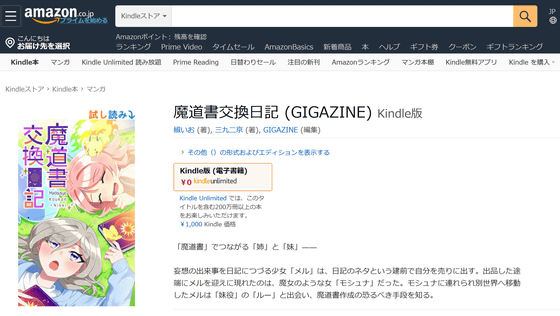 ◆Introducing the contents of the electronic comics 'Mageojo Exchange Diary'
The cover opened on the Kindle looks like this. There are 99 pages including the cover and imprint, all pages are full color.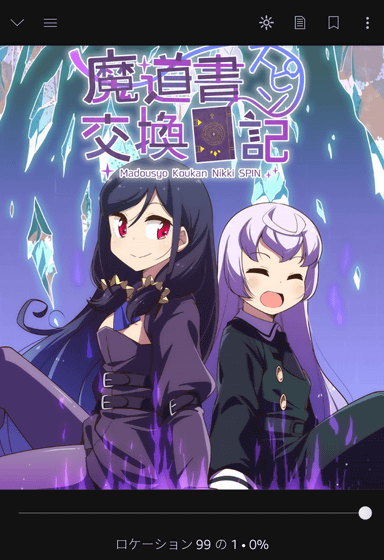 You can jump to each episode by opening the table of contents. In addition to recording all 6 episodes in the book, various makings related to the work are recorded as a book privilege.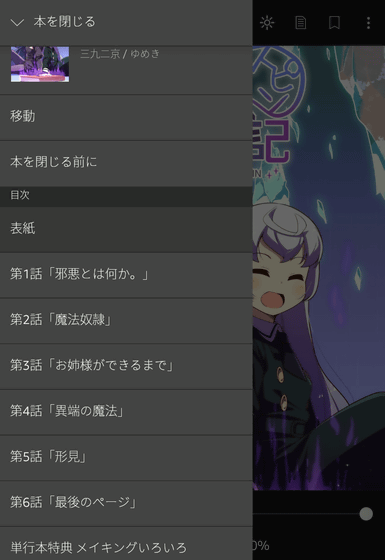 It was a vertical scroll when serialized in GIGAZINE, but in Comics it is also possible to tilt the terminal sideways and read in a spread. During the episode, there are pages that explain the world more deeply, so please check that as well.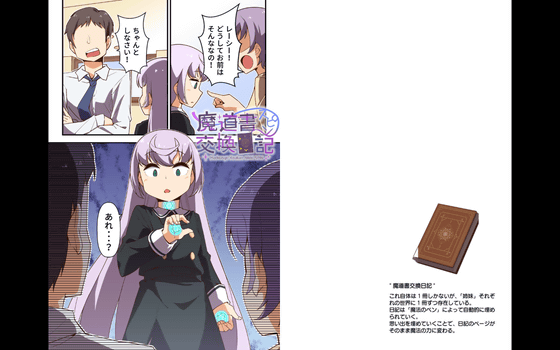 The bonus page includes character settings, design making, making the title logo and cover, and illustrations of support received during the serialization.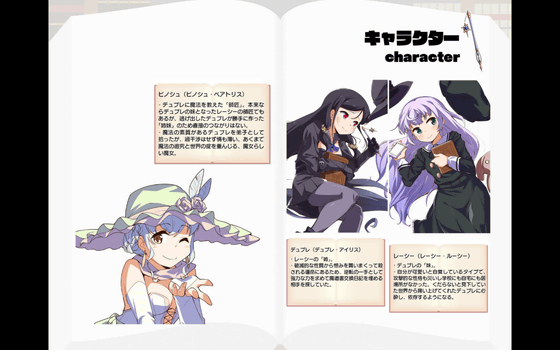 ◆Cover illustration making
A special flickering of the cover making made in the comic. You can read the full version of the making with detailed explanations at the end of the comic.

Created 4 sheets as the first rough draft. Although the composition of each picture is easy to understand and cute, it was a little lacking in impact when viewed as a book cover, so we changed to a form that puts the essence of 'the dark side of the work' or 'magic'.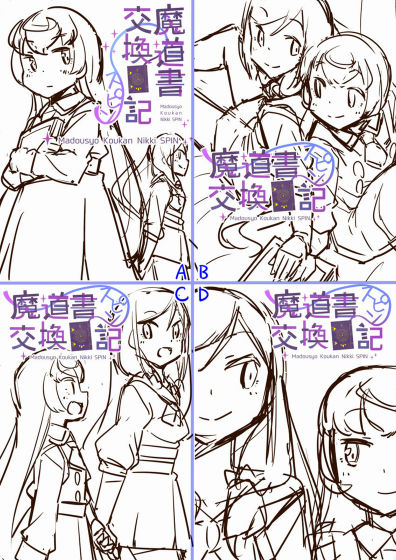 The second 4 roughs. Plans E, F, and G are eye-catching covers with modifications to plans A to C. Plan H is a modification of the composition of Plan F. From here, we will adopt the "H plan" that gives a good impression when it is drawn as a single picture, and aim for a more impressive shape by incorporating the "G plan" for the facial expressions and background effects of the characters.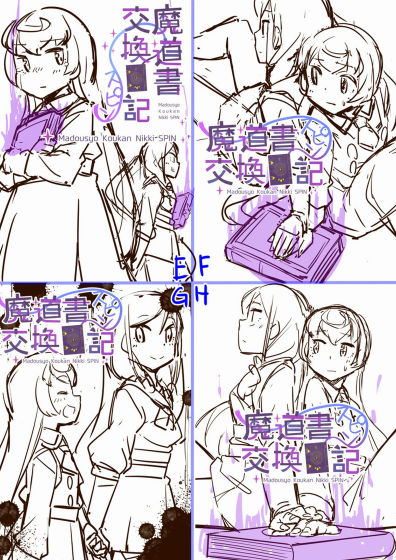 The rough plan that was decided. The composition is drawn slightly from the rough plan H and the body is put in big, and the title logo fits well in the empty space. It's a piece that you can be interested in while expressing the color in the work, such as a friend sister, putting hands on 'Magical calligraphy', a disturbing background symmetrical with a smiling character.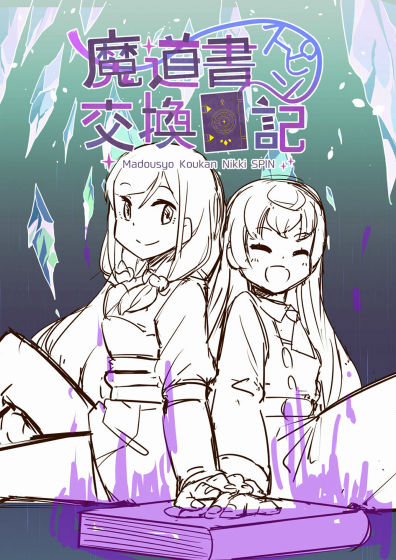 Click here for the completed cover illustration (without logo).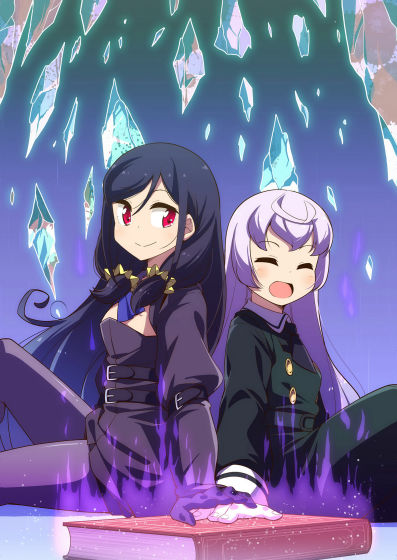 The full-color comic 'Magic Book Exchange Diary Spin' is for sale exclusively on Amazon's Kindle. Kindle Unlimited members can read it for free at any time, so be sure to take this opportunity to pick up the farewell and connection stories of the girls.

Magic Book Exchange Diary Spin (GIGAZINE) | Yumeki, Sankyo 2,000 | Fantasy | Kindle Store | Amazon