``Cryptovoxels'' that you can walk around the virtual world made of blocks from the browser for free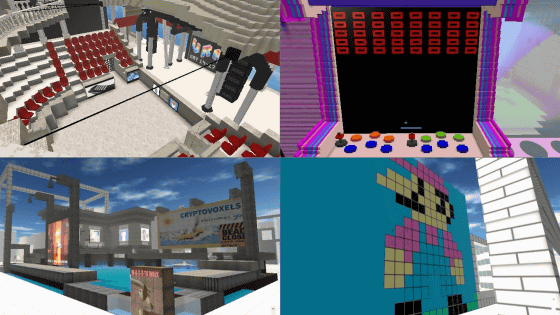 ' Cryptovoxels ' is a virtual world on the browser and on the Internet that runs on a VR headset. You can freely roam the vast world and enjoy the structures built by various users.

A Look at Cryptovoxels | fragosti

https://fragosti.com/posts/a-look-at-cryptovoxels/
To enter the world of Cryptovoxels, first access the following URL.
Cryptovoxels-Ethereum Virtual World
https://www.cryptovoxels.com/
Click "Play Now"……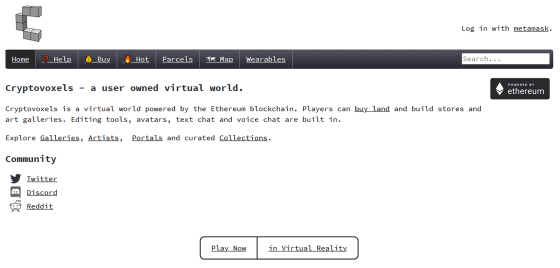 You can start Cryptovoxels right away.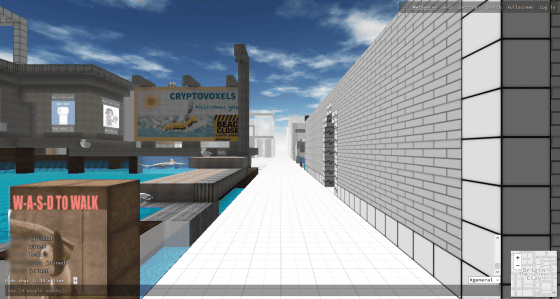 You can interact in chat by entering characters in the box at the bottom of the screen. You can also input Japanese.




The chat log is displayed at the bottom left of the screen.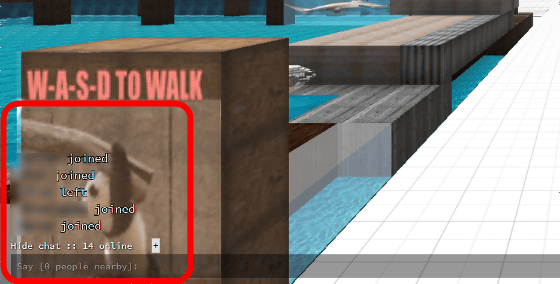 The map displayed at the bottom right is the map.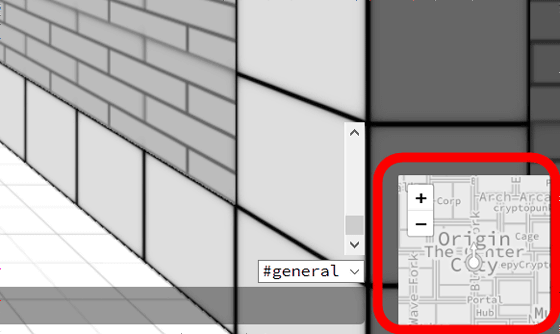 Cryptovoxels is a sandbox-style game like Minecraft, with no achievements or goals, and nothing else to do. Cryptovoxels is free to walk around the world, and you can buy land and build your own building.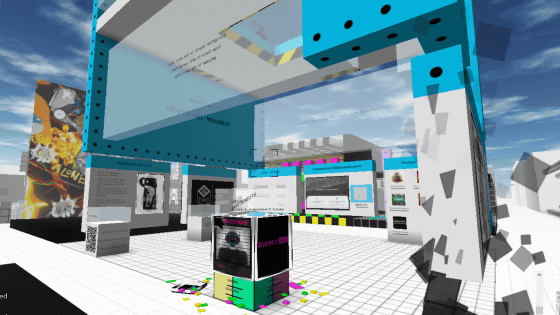 At the time of writing the article, 31 regions and 4 islands were prepared. Each region is owned by a different owner and has produced many distinctive buildings.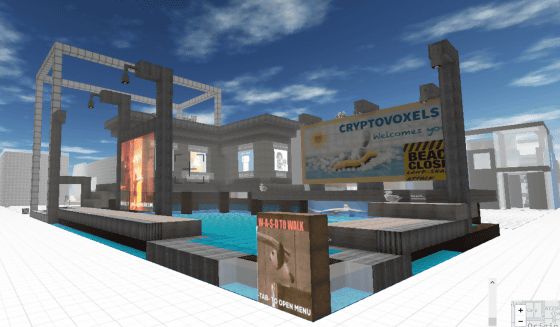 A town lined with skyscrapers...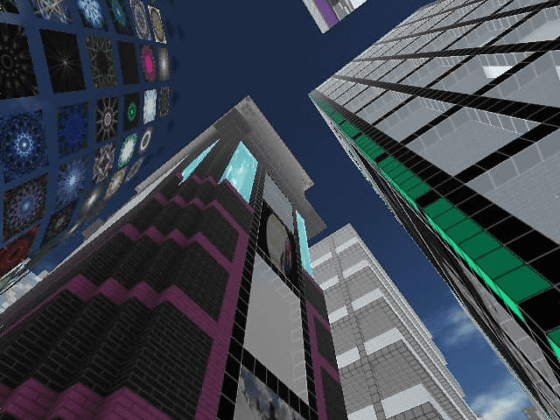 A car specialty store.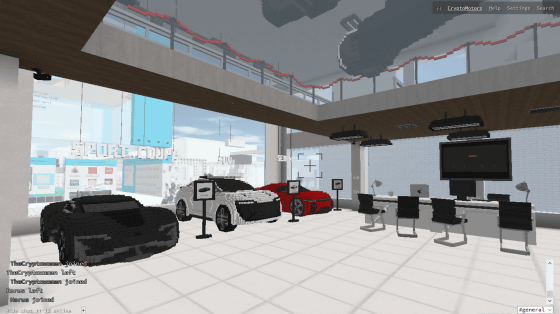 Mario mural painted with dots.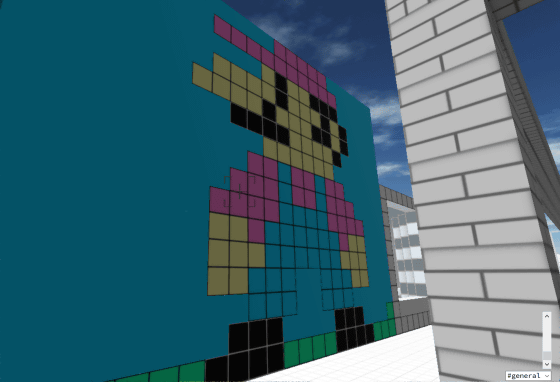 An arcade game machine looks like a block-breaker, but you can't play it.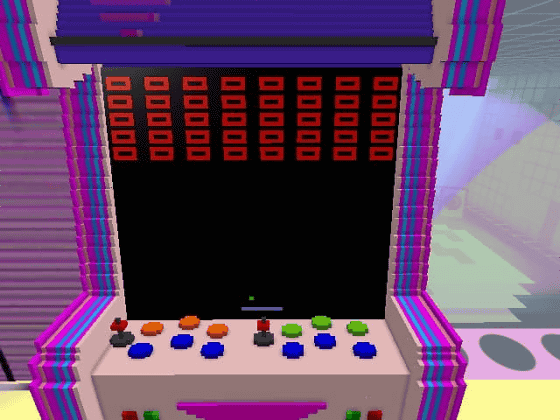 There is also an event stage.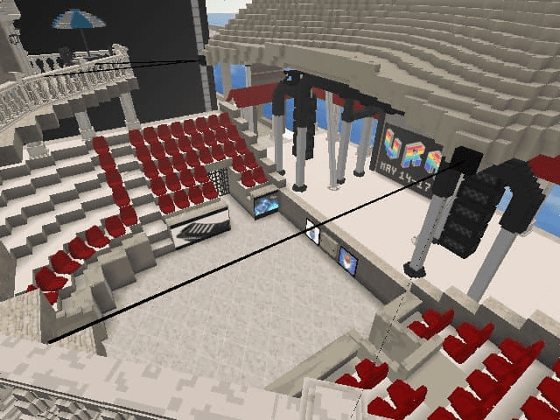 It seems that there are times when events that bring together users are held at event stages and live houses.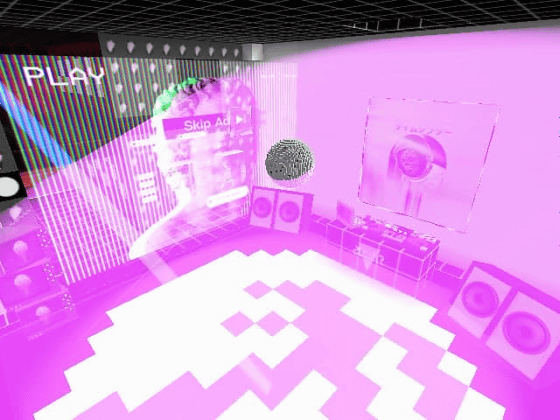 Cryptovoxels can also embed YouTube movies. For example, there is an area where
a launch
movie of
SpaceX's manned spacecraft 'Crew Dragon'
is embedded.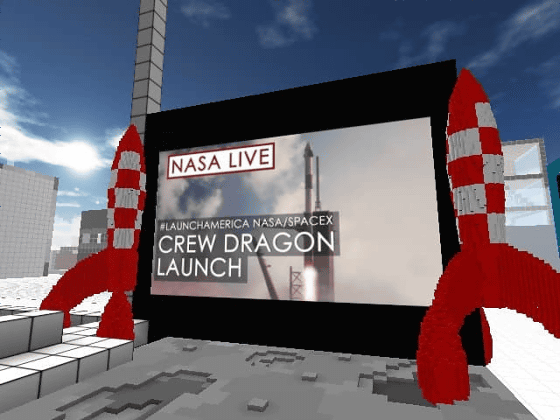 To build a building in Cryptovoxels, you need to buy a parcel. To purchase the parcel, click 'Buy' from the top page.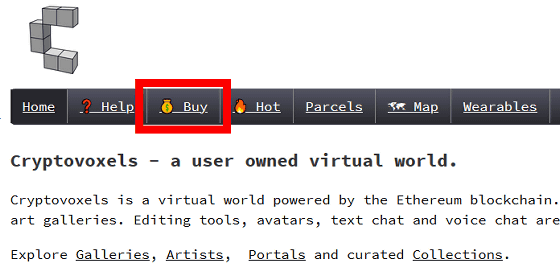 The parcel will be sold every Wednesday on a new parcel, but it was already sold out at the time of writing the article.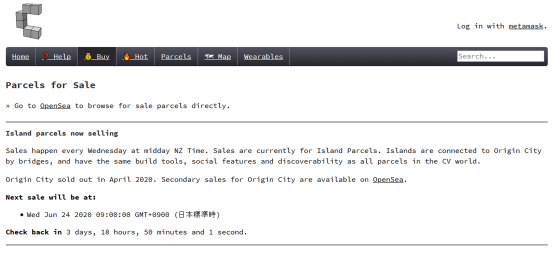 Parcels
are also sold and sold on
OpenSea and
can be purchased with the virtual currency
Ethereum
. At the time of article creation, it was possible to purchase from 0.35 ETH (about 8598 yen).