Three kinds of berries & concentrated milk 'berry berry milk' that juice overflows from Haagen-Dazs appeared, so I tried eating it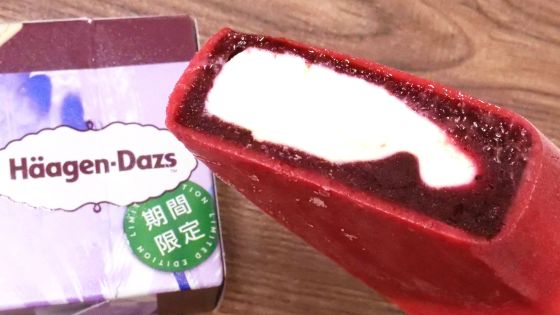 The three-layered Haagen-Dazs bar ' Berry Berry Milk ' containing blueberry, strawberry, raspberry and rich milk ice cream has been launched from Tuesday, May 26, 2020. I actually ate it to see what the combination of rich blueberry flesh and mixed berry juice coating with a thick creamy milk ice cream called 'a mellow pulpy feeling' really tastes like.

Berry berry milk | Häagen-Dazs

https://www.haagen-dazs.co.jp/berry_berry_milk/
'Berry Berry milk' is a new flavor from the Haagen-Dazs
bar series
.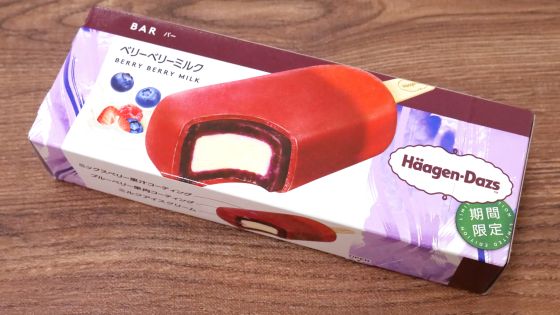 The three-layered berryberry milk has mixed berry juice coating with strawberry and raspberry juice added from the outside, blueberry pulp coating on the second layer, and milk ice cream on the third layer.




It contains 22% of blueberry juice and pulp and 5% of strawberry and raspberry juice and pulp, respectively, and blueberries account for a large proportion of the total.




The calorie is 127 kcal per one.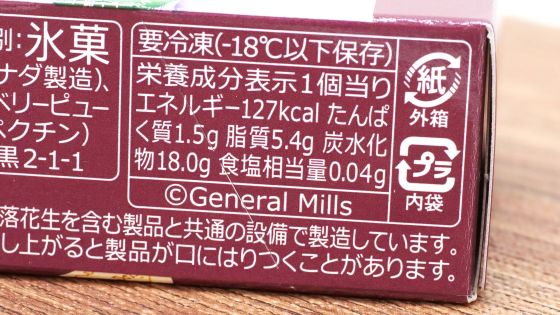 It looks like this when taken out of the box.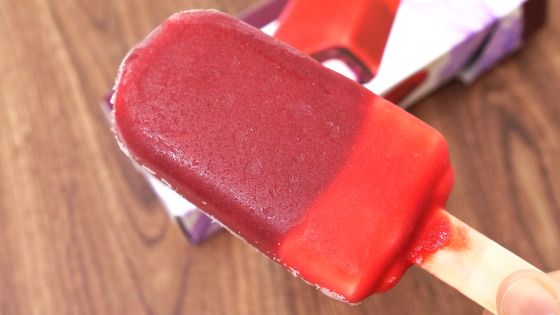 The ice cream part is one size smaller than the transportation IC card.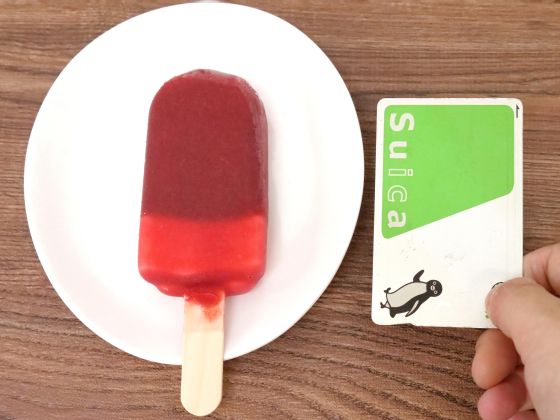 When I try to eat it, the two layers of berries are thick, and since it contains the most, the taste of blueberries is the strongest. The sourness of the berries is rounded with thick milk ice, giving the impression of the juicy sweetness of the berries. It is difficult to understand, but the blueberry flesh with skin is contained in the red frame, and when you bite it the juice will overflow. The sweetness of blueberry juice and mellow milk ice cream are mixed in your mouth, and you can enjoy an exquisite taste.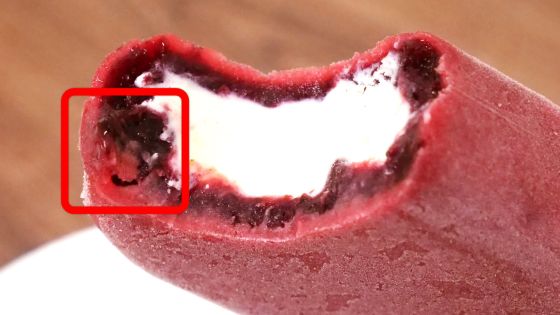 Since there is no blueberry coating on the part near the bar, at the end it was a troublesome dish whether you should eat it with only mixed berry coating and milk ice or eat it in balance while leaving the blueberry coating.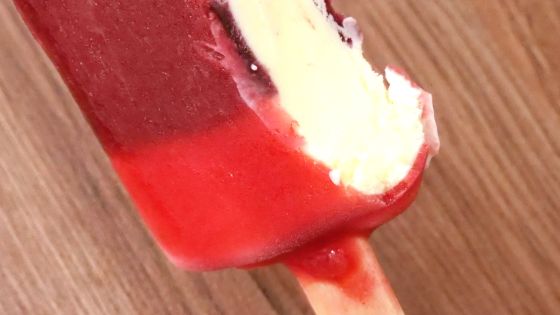 Hagen Dazs Bar 'Very Berry Milk' can be purchased from May 26, 2020 (Tuesday) for a limited time at supermarkets and convenience stores nationwide. The price is 295 yen excluding tax.