NASA announces plans for Tom Cruise to enter space, finally filming a commercial film on a real International Space Station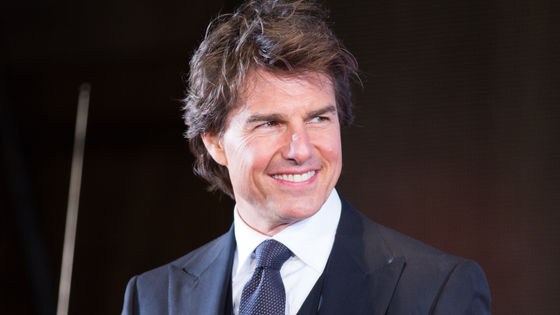 by Dick Thomas Johnson

US National Aeronautics and Space Administration (NASA) Secretary Jim Bridenstin has announced on Twitter his plans to film at the International Space Station (ISS). Tom Cruise, an action actor known for ' Mission: Impossible ' and ' Top Gun, ' will participate in the filming of the movie.


Is Excited To NASA Work With AttoTomCruise On A Film Aboard The AttoSpace_Station ! We Need Popular Media To Inspire A New Generation Of Engineers And Scientists To Make AttoNASA 'S Ambitious Plans A Reality. Pic.Twitter.Com/CaPwfXtfUv

— Jim Bridenstine (@JimBridenstine) May 5, 2020


Tom Cruise Plots Movie To Shoot In Space With Elon Musk's SpaceX – Deadline
https://deadline.com/2020/05/tom-cruise-movie-shot-in-outer-space-elon-musk-spacex-unprecedented-in-hollywood-1202925849/

NASA is working with Tom Cruise to shoot a film in outer space-CNN
https://edition.cnn.com/2020/05/05/business/nasa-tom-cruise-movie-space-scn/index.html

The plan, 'Tom Cruise's participation in filming in a real space,' was first reported by foreign online media Deadline. Initially, NASA declined to comment on the plan, but on May 6, 2020 Secretary Bridenstin revealed that the plan was in progress.

Tom Cruise is known for challenging some action scenes with the North Tanto in the 'Mission: Impossible' series, and at the time of writing the article ' Mission: Impossible / Fallout ', he was prepared to fracture. It became a hot topic because he jumped to the building and drove himself in the chase scene of a helicopter.

The latest trailer of 'Mission: Impossible / Fallout' that Tom Cruise jumped from the building prepared for a fracture is open-GIGAZINE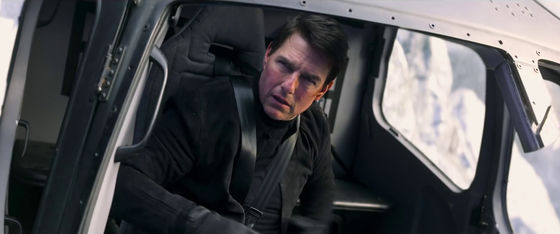 Although the title of the film to be shot in the plan announced this time is unknown, NASA spokesman said, 'Tom Cruise will stay at the ISS orbiting about 250 miles (about 400 km) on the earth and participate in the shooting I will do it. ' 'Tom Cruise could be the first actor to endure extraterrestrial travel,' said American news media CNN.

This is not the first time a movie is shot in space, but when Richard Garriot , the developer of the role-playing game for PC, Ultima , visited the ISS, an SF movie of about 8 minutes called `` Apogee of Fear '' Was shot and published in 2012. However, if the plan announced this time is successful, it will be the first time in film history to film a commercial action movie in space.

According to Deadline, film crews including Tom Cruise will head to the ISS with the help of SpaceX. SpaceX CEO Elon Musk replied to Secretary Brigantine's tweet, "It's going to be fun!"

Should be a lot of fun!

— Elon Musk (@elonmusk) May 5, 2020


The launch price of SpaceX's Falcon 9 rocket is said to be 62 million dollars (about 6.6 billion yen) per time, which is the production cost of 'Mission: Impossible / Fallout' 178 million dollars (about 19 billion yen) It is about one-third of the yen).

in Movie, Posted by log1i_yk