President Trump starts 'Dismissal movement of director of National Institute of Infectious Diseases' on Twitter due to liability problem of new coronavirus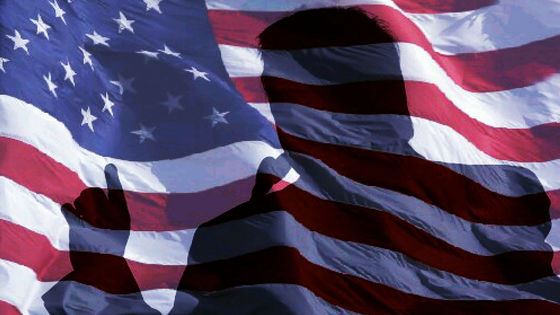 by IoSonoUnaFotoCamera

The 'criminal hunting' that caused the spread of the new coronavirus infectious disease (COVID-19) is being conducted in the United States. Anthony Fausi, director of the National Institute of Allergology and Infectious Diseases, which leads the US countermeasures against new coronaviruses, accused of 'slow government decision-making,' President Donald Trump argued, 'it's bullshit,' Twitter said. Demanding the removal of Director Fausi above.

Anthony Fauci admits earlier Covid-19 mitigation efforts would have saved more American lives-CNN Politics
https://edition.cnn.com/2020/04/12/politics/anthony-fauci-pushback-coronavirus-measures-cnntv/index.html

Trump spreads #FireFauci hashtag on Twitter as pandemic continues | Ars Technica
https://arstechnica.com/tech-policy/2020/04/trump-spreads-firefauci-hashtag-on-twitter-as-pandemic-continues/

"It is clear that more lives could have been saved the earlier the mitigation measures were implemented in accordance with expert recommendations," Fausi told CNN on April 12, 2020. According to CNN, Director Fausi recommended policies such as 'getting social distance' in the middle of February 2020, when the epidemic of COVID-19 had not started in the United States. However, it was in mid-March that the Trump administration began to recommend guidelines for 'getting social distance.'

'We make a recommendation,' said Dr. Anthony Fauci, when asked by @JakeTapper about reports that he and other top officials called for social distancing in February. 'Often the recommendation is taken. Sometimes it's not. But it is what it is . We are where we are right now. ' Pic.twitter.com/sw8xYZILB4

— State of the Union (@CNNSotu) April 12, 2020


Regarding the lockdown, Fausi said, 'If everything had been closed since the beginning of the infection, it could have been a little different, but at the time there were many backlashes against the closure.' Answered. He suggested that what professionals can do is to make recommendations from a purely medical point of view, and whether or not the recommendations are adopted will depend on other circumstances.

One of America's big letters, The New York Times, wrote in an article titled 'He Could Know What Happened: What Causes President Trump's Mistakes?' I was accused violently. '

He Could Have Seen What Was Coming: Behind Trump's Failure on the Virus-The New York Times
https://www.nytimes.com/2020/04/11/us/politics/coronavirus-trump-response.html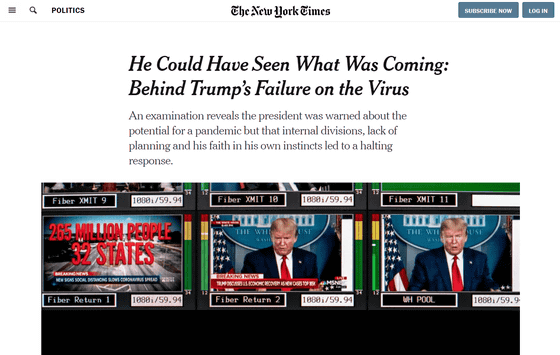 The first politician to respond to the series of reports was Republican Diana Lorraine. Lorraine said on Twitter: `` Director Fausi said he could have saved more lives if President Trump listened to medical experts' suggestions early on, but he said on February 29, 2020, There is no threat to the American public and you don't have to worry about it, 'he wrote, and posted the tweet with the hashtag' # FireFauci. ' In fact, on February 29, Director Fausi told TODAY News, 'At this point, we don't need to change our daily actions immediately. The risk is still low for now, but this risk will change. There is a possibility 'and had responded .

Fauci is now saying that had Trump listened to the medical experts earlier he could've saved more lives.

Fauci was telling people on February 29th that there was nothing to worry about and it posed no threat to the US public at large.

Time to #FireFauci ...

— DeAnna Lorraine ???????? (@ DeAnna4Congress) April 12, 2020


President Trump also quoted Lorain's tweet, 'Sorry, that's fake news. There's evidence, too. I banned travel from China sooner than people would say it. ] Said. The Trump administration actually banned travel from China on January 31, 2020 when human-to-human transmission was confirmed only in China, Japan, Germany, and Vietnam.

Sorry Fake News, it's all on tape.I banned China long before people spoke up. Thank you @OANN https://t.co/d40JQkUZg5

— Donald J. Trump (@realDonaldTrump) April 12, 2020


President Trump also mentioned the New York Times article, 'This article is a fake, just as the New York Times newspaper is a fake.' 'When I banned travel from China, I was accused of being overkill. Peter Navarro (the head of the National Trade Council under the Trump administration) was also banned,' he said. It was

The @nytimes story is a Fake, just like the "paper" itself.I was criticized for moving too fast when I issued the China Ban, long before most others wanted to do so. @ SecAzar told me nothing until later, and Peter Navarro memo was same as Ban (see his statements). Fake News!

— Donald J. Trump (@realDonaldTrump) April 13, 2020


Faushe, who is known for important medical discoveries such as research on human immunodeficiency virus (HIV) and how to deal with it, has contributed to public health for more than 50 years at the National Institutes of Health, A person who is described as 'a leading person in relation to.' According to a poll conducted by the University of Quinipiak on April 8, 2020, regarding the response to the new coronavirus , Director Fausi's approval rating was 78%, while President Trump's approval rating was 46%.

It should be noted that, in spite of a series of controversies, such as the above, Hogan Gidori spokesman of the White House April 13, 2020, and 'never Anthony Trump President Mr. Faushi to dismissal' stated was.


in Note, Posted by log1k_iy