Google's cloud game service `` Stadia '' started a 2-month free trial of paid plan, 9 titles played and unlimited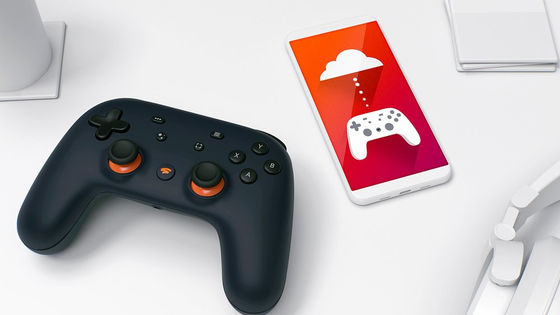 Cloud game service provided by Google ' Stadia ' announced that it will provide a paid service 'Stadia Pro' of $ 9.99 per month (about 1100 yen) free for 2 months. The two-month free trial is available to anyone with a Google account, and you can play nine game titles for free.

Play Stadia Pro for free, starting today

https://blog.google/products/stadia/try-stadia-free-today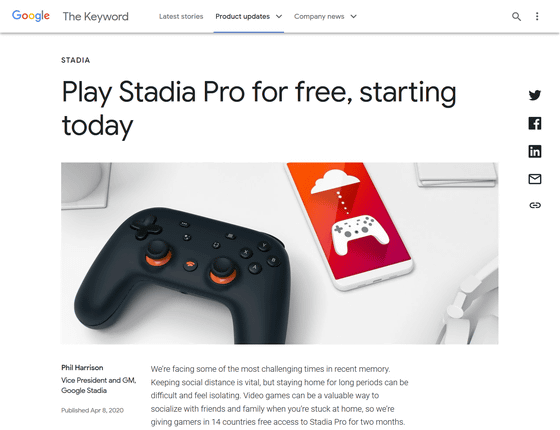 Google launches free version of Stadia with a two-month Pro trial-The Verge
https://www.theverge.com/2020/4/8/21213679/google-stadia-free-pro-trial-launch-price-features
Google has announced that it will offer a two-month free trial of Stadia Pro, a paid service of Stadia. Nine titles such as '
GRID
', '
Destiny 2: The Collection
' and '
Thumper
' will be available for free trial for two months.


It is in the new Coronavirus that Google launches a free trial of Stadia for two months. According to Google, 'We are facing the most difficult time in our memory these days. With the spread of the new coronavirus, maintaining social distance is essential, but staying home for long periods of time Can be difficult and inevitably isolated, but at times such difficult times video games can be a valuable way to interact with friends and family, We offer gamers a two-month free trial of Stadia Pro. '

In addition, Google said that `` more people are spending time at home, so we will take a responsible approach to
Internet traffic
, '' temporarily changing the default screen resolution from 4K to 1080p Announced to drop. In addition, after a two-month free trial, it will shift to a free version of the service.