Interview with Reiko Yoshida, director of Takayuki Hamana & series composition 'How to make the original animation beyond the 25th anniversary an animation'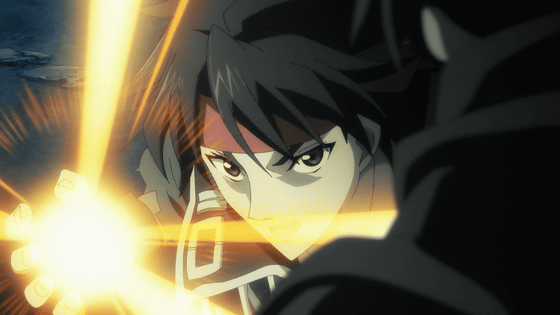 The original of the anime ' Magic Orphen Hagure Journey ', which has been broadcasting since January 2020, is a novel started in 1994. It was completed once in 2003, but a new edition was published in 2011, and a new series has begun and continues as of 2020. I had a chance to talk to director
Takayuki Hamana
and
Reiko Yoshida of the
series composition, how the creator faced this long-lived work, so I asked various questions directly. Was. Director Hamana also revealed that he wanted to work on Azalea himself, especially in this work, and thought he could 'burn out'.
TV anime `` Mage Orphen Hagure Journey '' Official Site
http://ssorphen-anime.com/
'Magic Orphen Haggling Journey' is being broadcast on acclaim from January 7! (@ Orphen25_tv) / Twitter
https://twitter.com/orphen25_tv
Q:
First, please tell us how Director Hamana asked Yoshida for a script.
Director Takayuki Hamana (hereinafter, Hamana):
When I read this original, there were some difficulties in the character's emotions and content, so I thought, 'I want a reliable writer to do it.' I had worked with Yoshida a long time ago, and since then I thought I was a reliable writer, so I'm glad you did it this time.
Q:
Did you know 'Mage Orphen'?
Reiko Yoshida (hereinafter Yoshida):
Yes, I knew the title of the work.
Q:
How did you receive the script request?
Yoshida:
Because it is a kind of revival or re-animation, I thought about what would happen if I did this now, and if it was a work that could be seen now.
Q:
Did you ask the director to do this in writing the script?
Hamana:
This series itself was a story that I wanted to do with an emphasis on the original, so I thought if Yoshida-san would be able to put it together well. There wasn't much from me and it felt like 'Thank you so much' (laughs)
Yoshida:
I thought that what I talked to was that the director's intention was not to focus on action, but something that the person who saw the character's emotion could follow. .
GIGAZINE (G):
As the director said, `` With emphasis on the original work, '' this time, the first episode to the third episode are based on the original volume 1 `` Respond to my call '' Beast, and the fourth episode contains a pre-edition story And, from the fifth episode, it is structured as 'Gather in my forest, wolves' ... How was this decided?
Hamana:
We received a story about 'Pre-edition' from the original side. After that, I think it was up to Mr. Yoshida in the series to decide what kind of story to include and when. At the stage of the scenario, there was also a question, 'This story is difficult, so let's try another story.' Basically, I think Mr. Yoshida was able to put it in well.
G:
Is the episode selection from a number of pre-editions based on Mr. Yoshida?
Yoshida:
A female producer was a big fan of Orphen and told me that I like this and that this story is important (laughs)
G:
I see (laughs)
Yoshida:
We worked with the opinions of the editor in charge and the opinions of readers.
Q:
The number of episodes is 13 episodes of broadcast, plus 14 episodes of unbroadcasted episodes. Do you have any impressions during the meeting that determines the composition?
Hamana:
I thought about how to summarize this long story, whether it was 2 episodes or 3 episodes since one episode was long, so that this block could only be realized as a single story. The story may be fun when viewed as a scenario, but when you look at it normally there may be insufficient action, so I added or subtracted it, but in a big place, first I don't think it has deviated from what Yoshida did.
Q:
How is Yoshida-san?
Yoshida:
Azary is an important person when drawing orphans, and if I don't understand the thoughts on Azary, I think I might not know why I'm chasing after this. The motivating part was drawn in the pre-editing, so I felt like I was putting in an episode along the way that would make Orphen think about Azzary.


Q:
You may have talked about the original elements by putting together a long series. How was that?

Hamana:
The adhesive part between the pre-production and the main production looks like the original. Even in the second episode, the elements of the pre-edition are briefly included in the middle, and the parts that are neither in the original nor in the pre-editor will be the anime original elements. I think Yoshida-san has successfully connected this point. Also, at the beginning, the original work started as a one-shot work, and there were some parts that were not consistent with the second and subsequent volumes, so we talked about changing from the original work.

Q:
Azary's name came out, but was there a person who wanted to show this character, Yoshida-san stuck with the feelings of the character?

Yoshida:
After all childman is key. Although it only appears in the first place in a living form (laughs), the will of Childman and the thoughts that are going to move everyone. So did Azzary, and Orphen ... I was careful to portray that I was a wizard and a mysterious and mysterious person.

G:
There was something that attracted me to the catchphrase 'Recover Time' that was attached when this visual ban was lifted, but who thought it?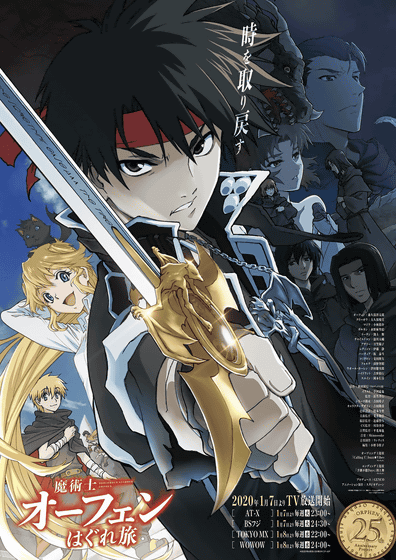 Jenco Advertising:
This is advertising (laughs). Since it's been 25 years since it's been a work, some people may be dragging something, so I decided to go with it.

G:
I see (laughs). Yoshida-san's works include many works that have so many characters that fall under the category of so-called "main characters," and I heard that it was difficult to keep an eye on the characters. In the case of this work, the 'Orphan party' is Orphen, Kriou, and Magic, so is it easy to do that point?

Yoshida:
I agree. However, there were cases where past relationships were complicated and the person did not come out, so I had a hard time showing such characters. I only get in touch with Azzary in places, and others are things of the past in the first place.

G:
Indeed, it is difficult because the person does not come out. So, if you look at the main story, are there any places where you can draw and compose well by interweaving the pre-editions where past characters appear?

Yoshida:
For example, Commicron will die soon in the main part (laugh)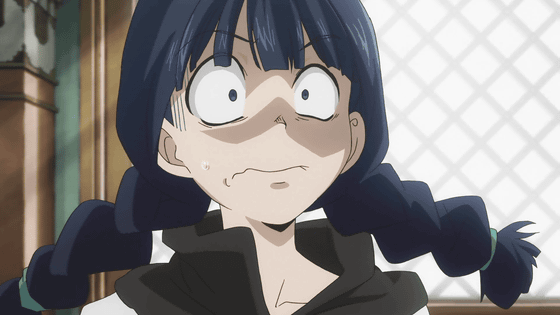 G:
(Lol)

Yoshida:
Because it is a popular character, I thought how to show it. I think that by adding the pre-editor, he would be able to draw a picture of what he was and what the childman classroom was like, so that he could understand the past part of Orphen.



G:
Are there any characters that are easy to write on the script?

Yoshida:
It's easier to write a character that doesn't have anything on the belly. It's simple. At that point, the sorcerers did not say what they were thinking in a straightforward manner, so they took care not to say too much and not too much. Like Kuriou, it is easier to write what you are thinking about, but it is more interesting to have the front and back as a human bulge.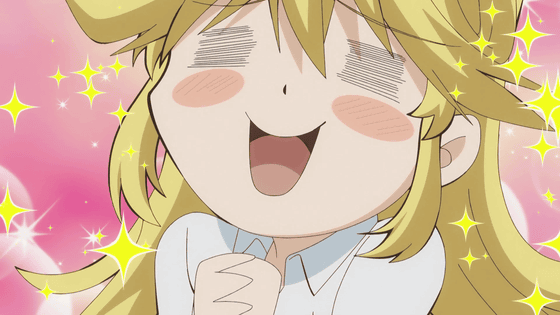 G:
Rumi Okubo who played the Kuriou is a big fan of the work. On the other hand, Shotaro Morikubo has a career of 20 years as an orphan. What kind of atmosphere is the dubbing site with such casts?

Hamana:
I think it was really good and well played. I think Azary was a very difficult character for a play, but everyone is just a good actor. If you get nervous and get nervous, your work will be boring, but with the presence of Morikubo, I think you played with confidence.

G:
There is no need to instruct the director, 'Here is this.'

Hamana:
I was watching with confidence. I've been working with acoustic director
Takuya Hiramitsu for a
long time, so there were no anxious elements.
G:
Speaking of which, you told Mr. Hamana to Mr. Yoshida, what was the flow that Hamana decided to participate in this work?
Hamana:
The producer of Studio Dean told me that there was such a plan, and he read the original and it was interesting, so I'm sure.
G:
How did you feel when you read the original?
Hamana:
It's very interesting and I want to do this. In particular, I wanted to do all of the first Azzary story.
G:
When
interviewing
the
original creator, Yoshinobu Akita
, in making the animation, Akita said, 'There are many strange things because it is a work of a young age.' Earlier, the director also mentioned that there was some inconsistency because it was not originally written as a continuation, but did you have any requests for 'I want this machine to be modified in this way'?
Hamana:
At first, Dr. Akita wrote a note saying, 'Some parts of the original work are not consistent, so this is a good idea.' However, there is also a saying that 'it is good because it was written as a one-shot work', so I got OK from the original side in the direction of leaving the part 'I can not get consistency, but this one', and Mr. Yoshida summarized it Was.
G:
'It's more fun, even as suggested as consistency.'
Yoshida:
Because it was a work 20 years ago, 'I wanted to look back, I wanted to do that'. No way, Akita-sensei didn't even want to regain time.
(Laughs)
Yoshida:
The proposal I received was a serious one, but the first thing like 'How to play' is an appeal of Orphen. You probably loved the orphans announced in the past, and the producers thought they wanted to do this, so I took care of that.
G:
Mr. Yoshida once wrote a message to juniors at the Scenario Center saying, '
I believe that love and passion create something
.' What was your love in this film?
Yoshida:
After all it is characters. The creator understands why these actions are taking place, and we can see how we can organize them by staying close to the character.
G:
When I saw the animation this time, I thought 'Oh' because Director Hamana was in charge of the storyboard for the first, second, and third story. Recently, there are many cases where people other than the director cut the storyboard from the first episode, so it is a bit unusual. Is this because you said, 'I want to do Azzary by all means'?
Hamana:
I agree. 'Let's burn it out' (laugh)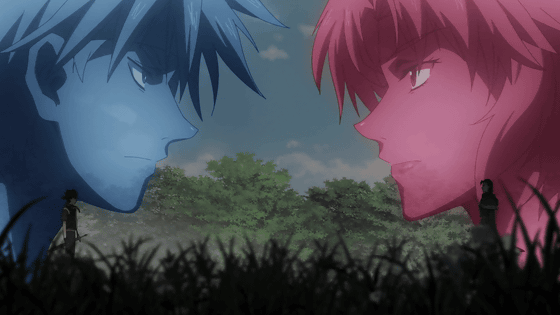 (Laughs)

Hamana:
I had some time for the schedule, so I asked them to do at least episodes 1 and 3.

G:
In the first episode, the original picture also had the director's name.

Hamana:
I don't think the original painting is doing such a big deal. It is about helping.

G:
Is it because you want to participate in the first episode about the original picture?

Hamana:
Maybe it would be faster to do it, or something like that, but it doesn't have any deep meaning (laughs). I understand this work, so it might have been easier if I did it myself (laugh)

G:
This time, the character design is done by
Takahiko Yoshida
. Since the character design of the animation is based on the assumption that it is `` moving '', there are many cases where the taste is different from the original, but in this work, it is quite similar to the pattern of Yuya Kusagawa who is in charge of the original illustration I have the impression that Is this also due to the idea of 'focusing on the original work'?
Cover of the ``
Magician Orphen Hagure Journey Pre-edition 1
'' published in January 2019 by Mr. Kusagawa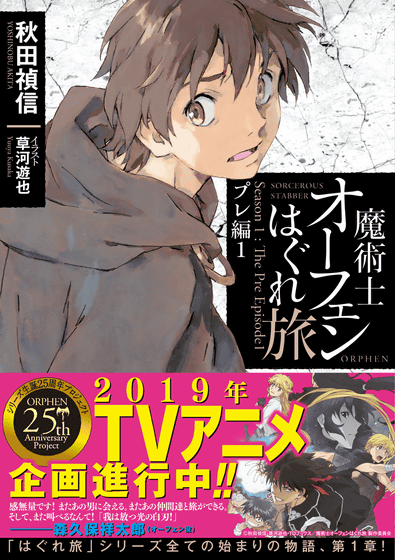 Hamana:
The intention of Mr. Yoshida who designed is big. Since I am a person who is close to animation, I think that it is better to have a design that is easy to move and does not collapse the character, but Mr. Yoshida is conscious of the part of Kusagawa's design where the nuance differs depending on the picture was doing. Yoshida-san sometimes likes 'Kusagawa's paintings'.

G:
When you think of Kusagawa's painting as an 'animation picture', is it a design that is never easy to move?

Hamana:
I agree……. The picture I sent to Mr. Kusagawa was very impactful when viewed as a single picture, but there were some places where the nuances seemed different when viewed side by side. So, there was also a part that said, 'It's similar to the original but I'll fix it.'

G:
If you are watching an anime and feel that it's like Mr. Kusagawa's picture, it means that you're really addicted to Takada Yoshida's aim.

Hamana:
That's it.

G:
In the story of the picture, I would like to ask about the magic circle. In the first PV, the magic circle was drawn as very colorful and beautiful. This time, the staff have been assigned positions such as 'Magic Design', 'Texture Design', and 'Magic Color Design'. How did you create it?


`` Sorcerer Orphen is stray trip '' animation PV 1st-YouTube
Hamana:
We had several meetings with the staff provided by Dean and said, 'I want the magic circle to look like this.'
G:
Is it a plan given by the director to make it a mandala style?
Hamana:
I and Nakada-kun, a producer, decided that way. The design itself was done by the designer. At first, it was simpler, but I got it to look better, and I've tested it a few times and it looks like it's now.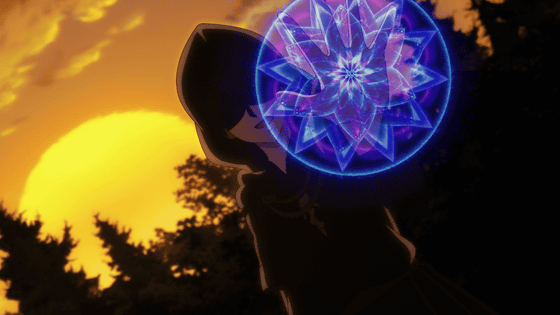 G:
You're a bit far from 'Magician Orphen's Journey', but what kind of tool do you use for writing your script?

Yoshida:
After all (laughs), I use Word very commonly.

G:
What is Word! I wonder if there is a particular editor.

Yoshida:
Is it
O's Editor
?
G:
Yes, I thought Yoshida might have something. In Word, do you set it for yourself?
Yoshida:
The template of the other writer was easy to use, so I will use it as it is.
(Laughs)
G:
'I don't choose Kobo brush.' No matter where you work, why not?
Yoshida:
No, most of the work is only in the workplace. That's why sometimes I think, 'I don't want to be in this space anymore' (laughs). But I feel like I can't write without pressure, or I can't concentrate unless I'm suppressed.
G:
Are there any techniques you can do to meet the deadline?
Yoshida:
Summarize your work plan about once every two weeks. 'Can I write this far today?'
G:
'By this day I will write a script for the episode of that work.'
Yoshida:
If it shifts, I will correct it
G:
It's not something like 'Dead after it!' (Laughs). By the way, when you write, do you just have to write to the PC!
Yoshida:
It takes time to write and concentrate. I just looked at other sites (laughs). But, 'Even if you can only write three lines today, it's important to stay in front of the PC forever.' At night, I sometimes regret sleeping, saying, 'I could only write three lines today. I only advanced to the third page.'
G:
What a pain of birth ... I want to ask more questions, but this is the last question. This time, the broadcast is starting from January, so the story is approaching the end, but since it is also distributed on many sites, read this interview and get interested in the work, 'I'll see it then' I think some people start to see. If there is something you want to tell this person, please do.
Yoshida:
Because Morikubo plays the role of orphan, Morikubo's teacher is Namikawa, and Morikubo's sister-in-law is Hikasa, which is a sort of reversal phenomenon. I think it would be interesting to pay attention to such casting.
Hamana:
I think there are various 'offens' depending on the viewpoint. It is good to pay attention to serious drama, enjoy watching Kurioh and Volcan & Dotin, and enjoy the work of 'Ofen', watching seriously and easily .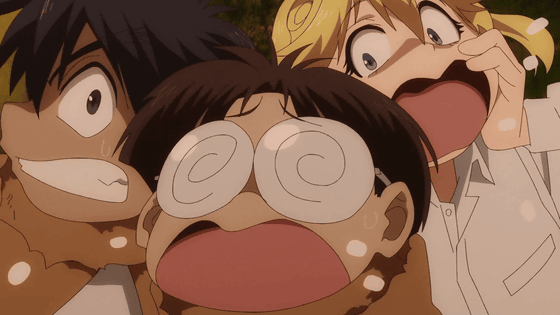 G:
Thank you for today.

'Magic Orphen Hagure Journey' is being broadcast on AT-X, BS Fuji, TOKYO MX and WOWOW. It is also distributed on U-NEXT and other video distribution sites.

`` Sorcerer Orphen is a broken trip '' animation PV 3rd-YouTube

© 秋田禎信・草河遊也・TOブックス/魔術士オーフェンはぐれ旅製作委員会

From Thursday, March 5, 2020 to Tuesday, March 17, 2020, 'Magical Orphan Hagure Juri' POP UP SHOP in Yurakucho Marui has also been decided.