A movie that approaches the state of drawing by Inio Asano who draws manga with Unreal Engine 4 and Photoshop using 3DCG is released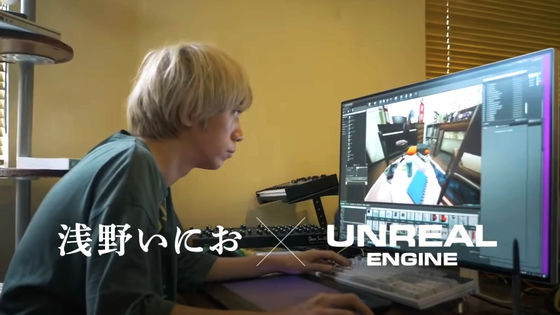 '
Dead Dead Demon's Dede De De Destruction
', which depicts the daily life going crazy by the mysterious disk 'Mother Ship' that invaded Tokyo, and 'Punpun,' a mysterious creature that looks like a chick and blends into human society.
Inio
Asano
, the author of '
Goodnight Punpun
', has adopted
Unreal Engine 4
and Photoshop, which are 3D production platforms, to draw the background of manga, and is creating detailed and realistic drawings.
Manga artist Inio Asano creates atmospheric substratess | Project Spotlight | Unreal Engine --YouTube
Mr. Asano who draws by combining analog and digital.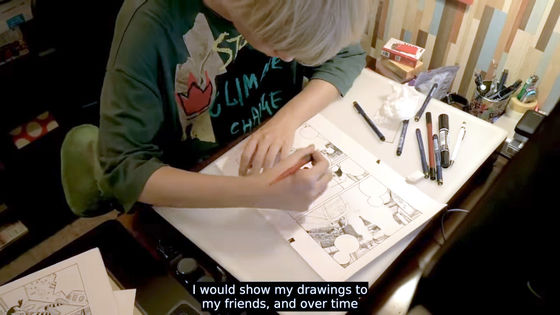 Some of the work is done by hand, such as painting people, solid painting, and penning the background of line art.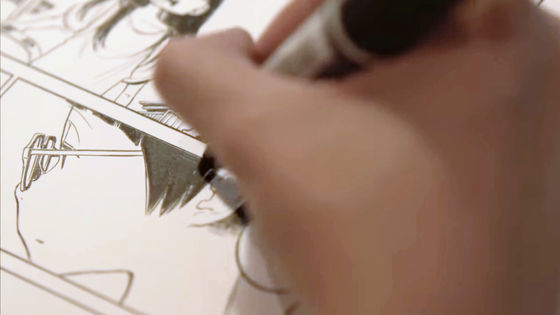 'The background is absolutely necessary as a decoration for human beings, but by showing' where you are and what kind of room you live in ', you can see what kind of humanity you are. You can see it, 'says Asano.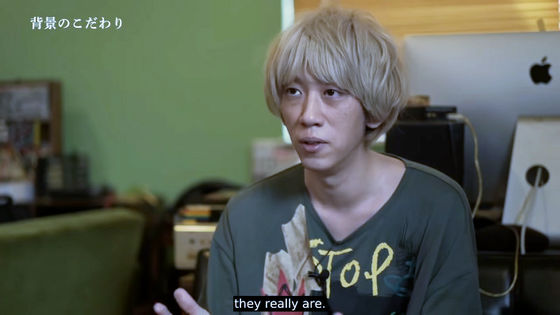 Mr. Asano has a strong commitment to 'realistic backgrounds' and has adopted a method of processing photos and incorporating them into the background before introducing Unreal Engine 4.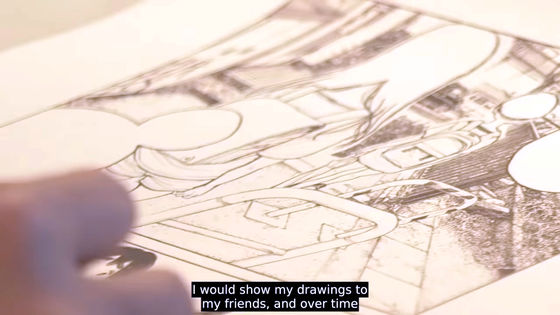 For example, the following is an image that combines the mother ship and the photo that appear in 'Dead Dead Demon's Dede De De Destruction'. The mother ship was a Lego block at the beginning of the series, and after that, it seems that the model was remade with Autodesk 3ds Max and Autodesk Maya .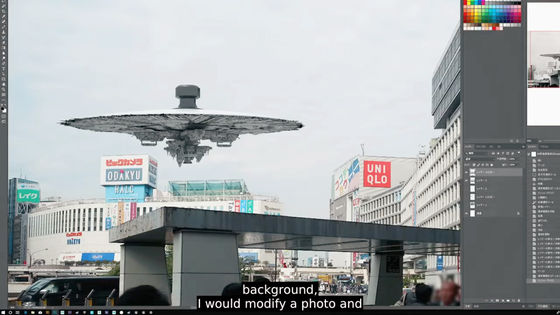 The following images are processed so that they can be easily incorporated into line art, such as converting the composited image into two gradations in Photoshop. Put a pen in this image and create a background.



However, when I realized that the background drawing in the photo was 'not fresh' and 'all the photos were at the height of my eyes', I asked for the freedom of drawing, and as a result,
Unreal Engine 4 can be downloaded for free.
I heard that I decided to use.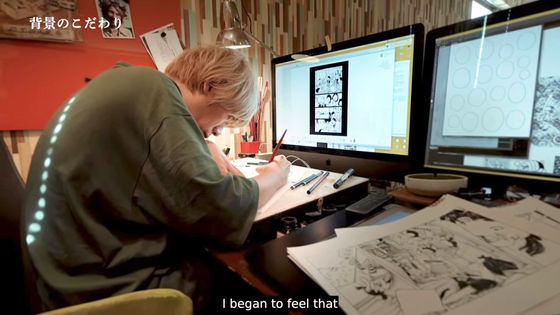 Asano's advantages of Unreal Engine 4 include 'moving around in 3D space', 'easy lighting and color adjustment', and 'accurate shadows'.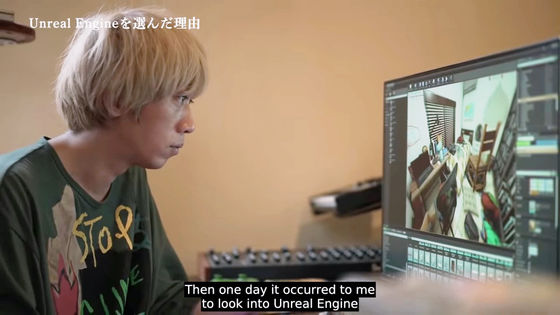 By creating the entire room where the character lives, you can draw from various angles ...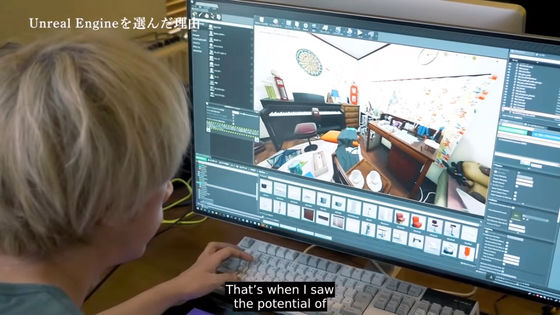 You can also create scenes that cannot be taken with photos.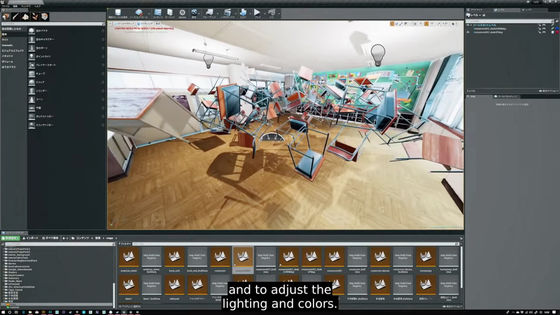 Even complicated arrangements and angles will be drawn using Unreal Engine 4 and Photoshop.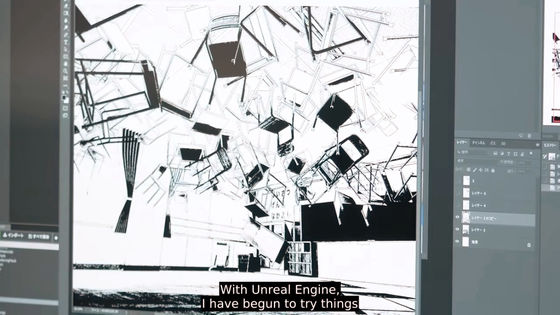 The 3D model of the school is made not only in the classroom but also in the corridor.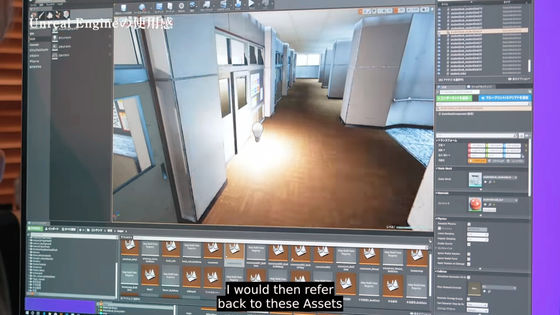 For Mr. Asano, the most difficult thing in drawing the background is 'natural objects'.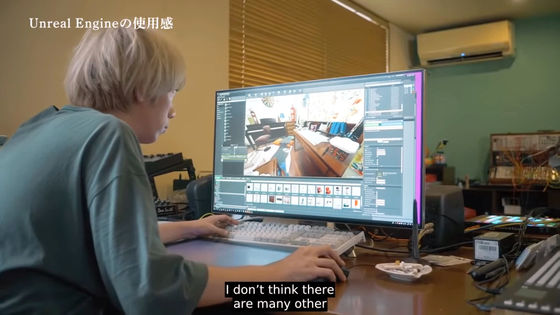 Unreal Engine 4's ability to randomly place objects, Foliage, and 3D models such as plants, makes it easy to create landscapes that are close to nature, such as forests, just by clicking.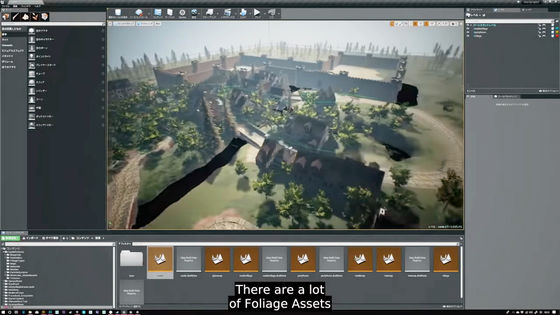 You can also create a city with a fantasy world view.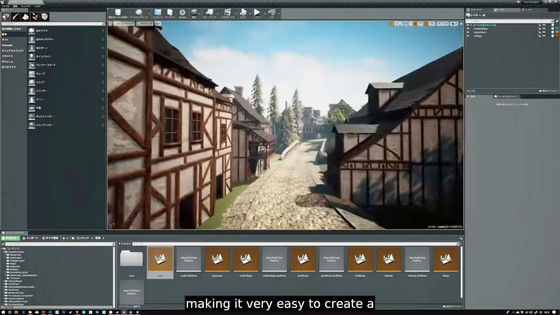 A work called '
Braves
' features many of the towns and forests that Mr. Asano created with Unreal Engine 4 and the most difficult natural objects.
With the introduction of Unreal Engine 4, 'I've come to think that I should stop because it takes time and effort, or I thought I should stop because it seems to be troublesome,' Asano said. I am.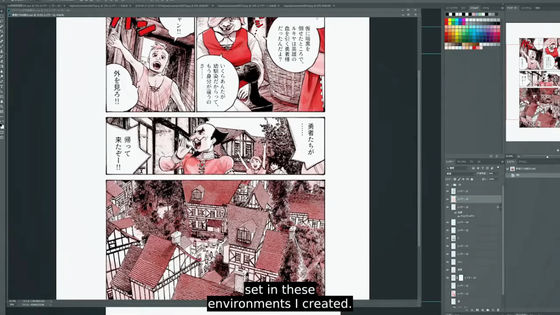 Regarding the background creation with the 3DCG model, Mr. Asano says, 'I can realize what I was looking for in a short time.'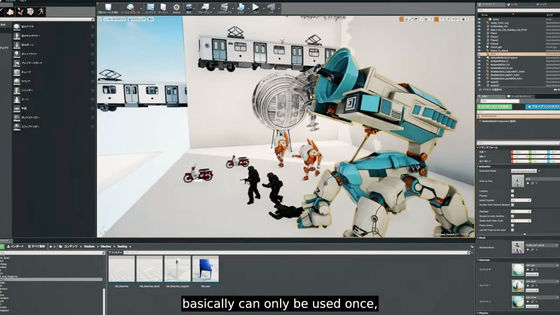 In addition, the advantage of the 3DCG model is that once you make a complicated model such as a school classroom or a mother ship, you can reuse it many times.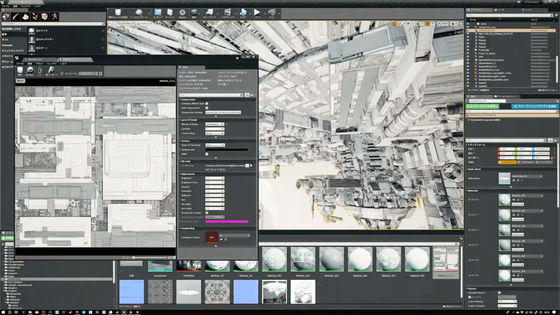 Mr. Asano says that the ideal is to 'make the whole city first and draw a cartoon of what happened in that city.'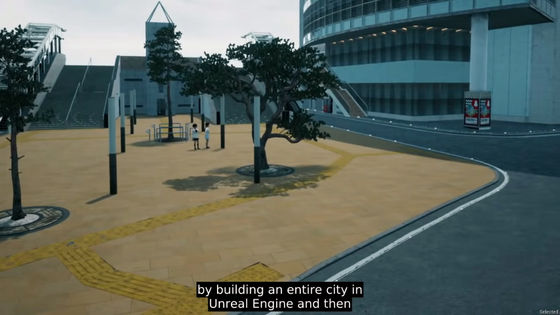 As a message to those who are making things, tools like Unreal Engine 4 that can shape imagination and are easy to obtain are widespread, so 'If you have such an environment, you can do it yourself as much as possible. I think it would be great if we could incorporate more and more things that would bring us closer to the image. '