VTuber active in adult chat bombed overseas, human porn distributors are so popular that they get angry with jealousy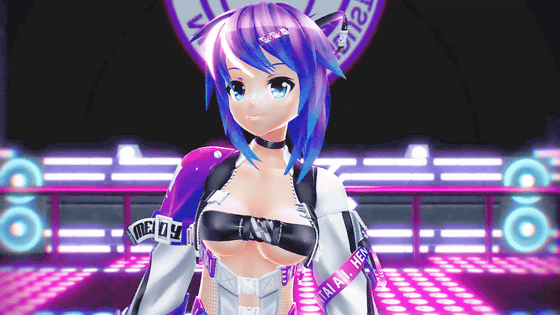 Melody , a two-dimensional character avatar made of CG, is a virtual
cam girl
and a
virtual YouTuber
(VTuber) that delivers sexual images in real time over the Internet. Melody, known as 'Projekt Melody,' started his activity in just three days, attracting over 10,000 followers, and has become so popular that real camgirls, who are in the same industry, are furious.
Projekt Melody-YouTube
https://www.youtube.com/channel/UC1yoRdFoFJaCY-AGfD9W0wQ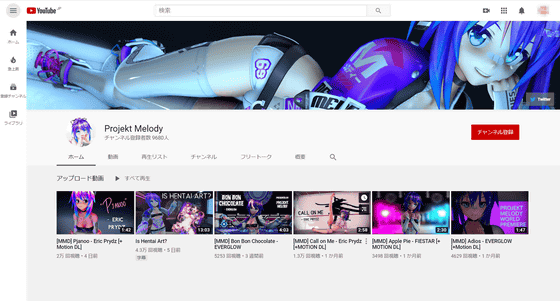 Melody (@ProjektMelody) / Twitter
https://twitter.com/ProjektMelody
A 3D Hentai Camgirl Is Taking Over Chaturbate, and Human Models Are Worried-VICE
https://www.vice.com/en_us/article/epgbz4/projekt-melody-hentai-anime-camgirl-chaturbate
Melody is a virtual woman who works mainly on YouTube and the adult chat site Chaturbate. According to Chaturbate's profile, Meoldy was born on July 7, 2000 and lives in 'Virtual Little Tokyo'. In addition to American English, he can speak Japanese for basic phrases.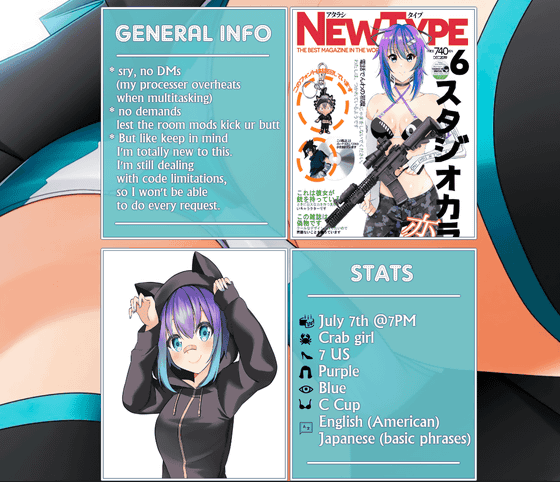 Melody started using Twitter on July 7, 2019 and started working on Chaturbate on February 8, 2020. In Chaturbate, Meolody's followers increased by 13,000 in 3 days from the first distribution. Of course, Melody is not a human woman, but there is a real human actor in the recording studio, fluently moving his arms and legs and interacting with more than 10,000 viewers using a microphone.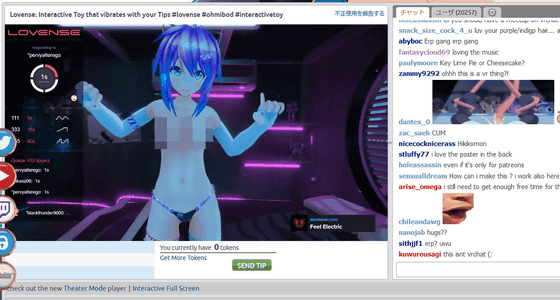 Melody's is 'to YouTube
Is Hentai Art?
(
Hentai
published a movie of how and is the art?)', Japanese anime and manga, for the porn culture of the game commentary. 'I think there is a high demand for strange and fantastic things. Art (unlike in reality) is flexible and it is possible to explore sexual things.' Melody's existence is exactly the result of the combination of the rapidly developing VTuber culture in the Japanese anime and game culture with the Japanese hentai culture.
DigitrevX, who modeled the avatar of Melody concept's Melody is 'a Japanese virtual YouTuber
Kizunaai
and
Miraiakari
,
Yomemi & MoeYoshi
to be affected, such as in', we answer to the interview by the Motherboard of IT-based media . Also, Melody's design is a tribute to
Moto
Kusanagi of '
Ghost in the Shell: Stand Alone Complex
' and the game '
Hyperdimension Neptunia
'.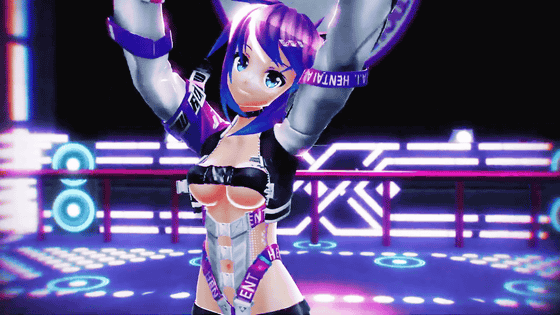 In fact, in the intro to the movie uploaded to YouTube, a logo similar to the laughing man of 'Ghost in the Shell STAND ALONE COMPLEX' appears.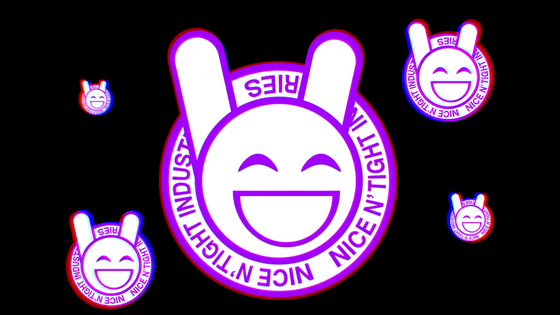 Melody's room, which talks about hentai art, has a design similar to that of Motoko Kusanagi's house, with a poster of Ghost in the Shell.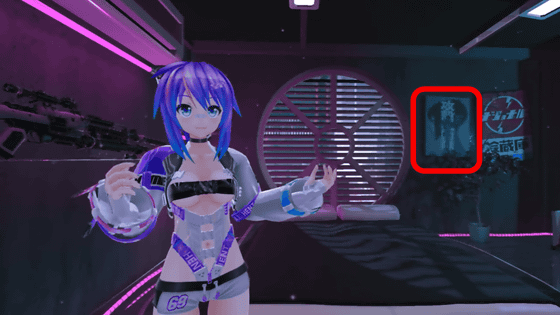 'VTuber has so many fans, but in the case of Melody, being a camgirl is a powerful weapon to increase your fans. Melody is a bit strange, so make sure no other VTuber will do it It will do more fun than I expected, 'said DigitrevX.

However, from the real cam girl, `` Why was Melody who just made her debut could gather more than 10,000 viewers and followers in a short time '' `` Thousands of cam girls delivered for hours every day Is not displayed as a recommended channel on the top page of Chaturbate, but why did Melody, who just debuted, appear on the top page? '

Crystal69Rivers, a cam girl who works in Chaturbate, commented on Melody's activity, 'It is already collecting 20,000 tokens and 15,000 people! It is amazing that an anime girl hits a real human with Chaturbate!' Then, she cast angry replies to Melody's fans. In addition, Crystal69Rivers fired a furious tweet with Chaturbate along with the F word , but it has already been deleted at the time of writing the article.

Wow @chaturbate now it's at 20k tokens amd 15k people !!!!

Good job cartoon beating all use REAL people on Chaturbate

— ???? Crystal69Rivers @ Onlyfans ???? (@ Crystal69Rivers) February 8, 2020


To the angry Crystal69Rivers, DigitrevX, who models Melody's avatar, says, 'I don't want to get into this fuss, but you don't know how difficult it is to deliver Melody. She wasn't targeted at you separately, she just thinks she's self-conscious. '

Not trying to get into drama.But you don't have much of a concept of how hard this is to do.She is made for a open market of people that enjoy anime and internet culture.She isn't targeting you or anyone. If you feel self conscious that's really on you.

— DigitrevX (@Digitrevx) February 8, 2020


Some commented that 'Melody is also a real person after all, just because he or she is wearing a lot of body tracking technology.' 'It's sad that no other model has welcomed me,' Melody told Motherboard. Motherboard also requested Chaturbate to comment, but did not get a reply.

This is still a real person after all.Just wearing a fuck ton of Tech for the body tracking.

— TheSimilier (@SimonGemmel) February 8, 2020