`` We will continue a free weekly game distribution campaign for 2020, '' Epic Games announced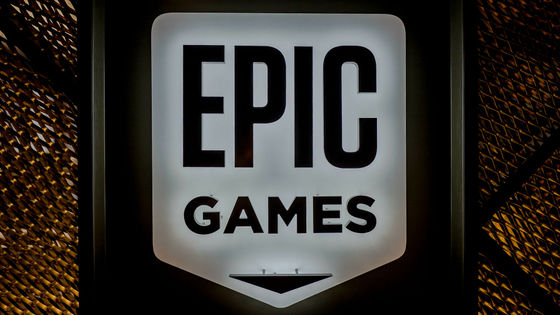 by
Sergey Galyonkin
Fort Knight
and
Unreal Engine
provides, PC game of download sales platform '
Epic Games store
operated by the'
Epic Games
has announced that
'even in 2020 to distribute the game of every week weekly for free.'
Epic Games Store Weekly Free Games in 2020!
https://www.epicgames.com/store/en-US/news/epic-games-store-weekly-free-games-in-2020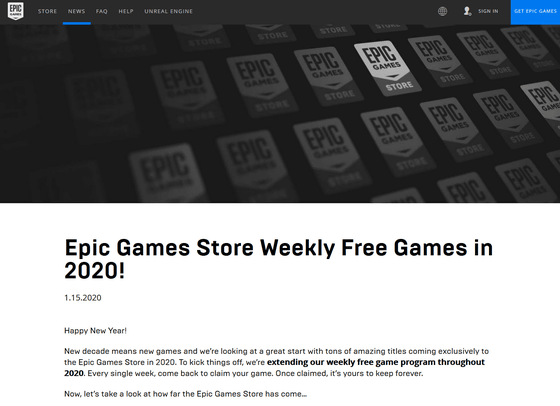 Epic Games has been 'free-distributing games' on the Epic Games store at least once a week since December 12, 2018. The games distributed are
Super Meat Boy
,
Kingdom: New Lands
,
The Witness,
etc., and the main price is around 2,000 yen. You need an
Epic Games
account to get, and you need '
Epic Games Launcher
' to play. Free games obtained from this campaign are treated the same as purchased games and can be played at any time after the distribution period.
For example, from January 24 to January 30, 2020, you can get the 2D puzzle game "
The Bridge
" that combines the tricks of Escher and physics.
The bridge
https://www.epicgames.com/store/ja/product/the-bridge/home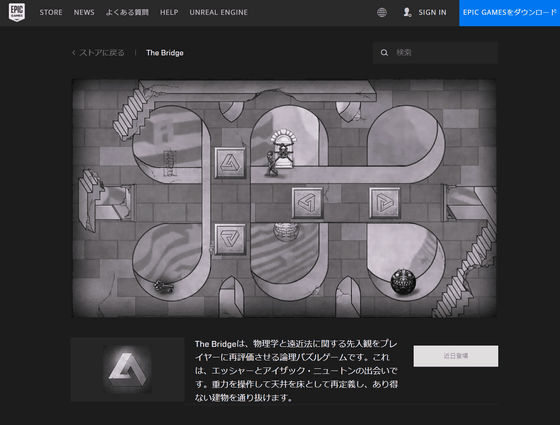 'What game is currently being distributed' can be checked from the following URL. You can also directly access individual pages of the distributed game.

Get Free Games Weekly | Epic Games Store

https://www.epicgames.com/store/ja/free-games
In this announcement, Epic Games also reports 'How much the Epic Games store has grown.' According to the report, the Epic Games store has 108 million users and the total usage on the platform is $ 680 million (about 75 billion yen).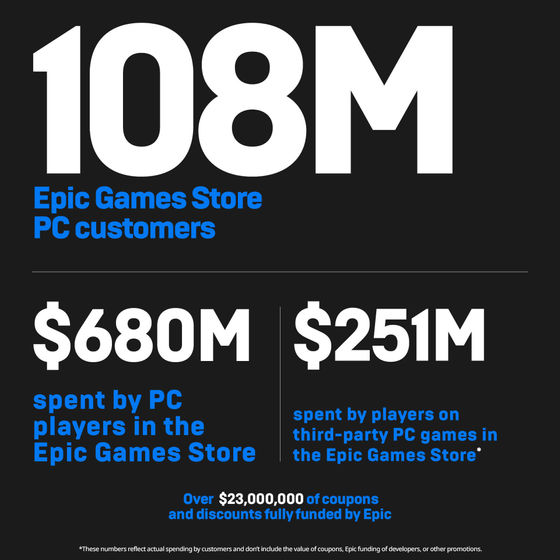 Through a series of free game distribution campaigns, a total of 73 games totaling $ 1,455 (about 160,000 yen) were distributed, and the total number of distributions exceeded 200 million.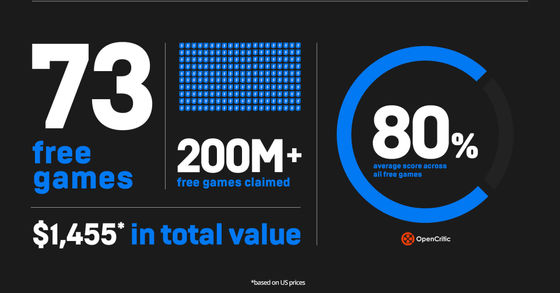 Epic Games exclusive games that will be released within 2020 are `` Predator: Hunting Grounds '' `` Auto Chess '' ` ` Rogue Company '' `` GODFALL '', and many other exclusive games will appear That is.