Map software 'MapFan.net' cancels the provision of alternative PC software planned after the service end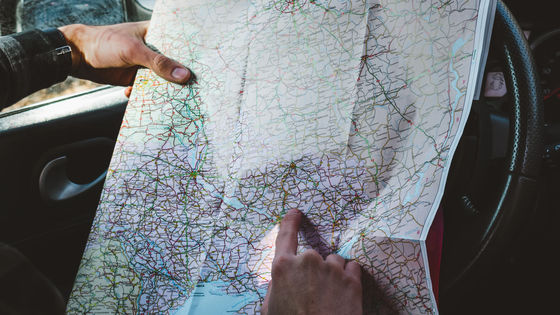 by
Taras Zaluzhnyi
For the
Internet map software '
MapFan.net
'
, the service of
which has been
decided
to
end on March 31, 2020 (Tuesday),
it has become clear that the planned alternative PC version software will not be provided.
Internet map software MapFan.net (map fan dot net)
https://www.mapfan.net/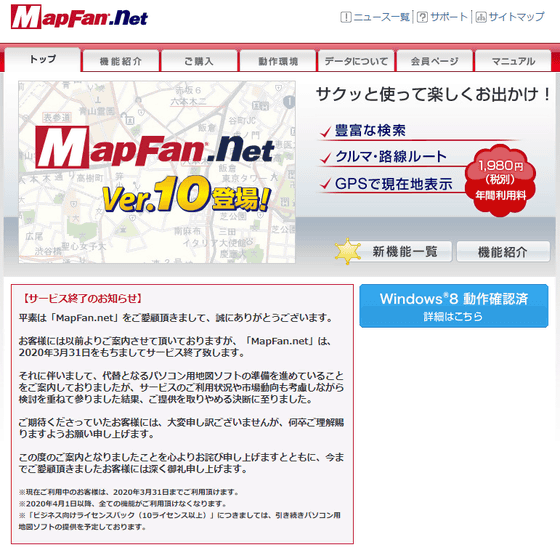 'MapFan.net' is a paid map software that started its service in January 2001. Since the map data was not installed in advance, it was downloaded on the Internet as needed, and it was possible to operate offline as needed, so `` necessary before going on a journey You can load a special map and view the map offline while traveling. '

However, the existence of strong rivals such as Google Maps and the deterioration of the car navigation business of Pioneer's parent company, Inc. To end 'was decided in February 2019.

At this time, there was a notice that 'We are preparing to use PC map software in the service for MapFan premium members (scheduled for FY 2019)', but announcement on January 15, 2020 It became clear that the decision was made to cancel the provision of alternative PC map software that had been provided.

'MapFan.net' says that all functions will be unavailable after April 1, 2020. Regarding the 'license pack for business (10 licenses or more)', it will continue to provide PC map software.