Bluetooth next-generation audio standard `` Bluetooth LE Audio '' is announced, low-power, high-quality playback on multiple devices is also possible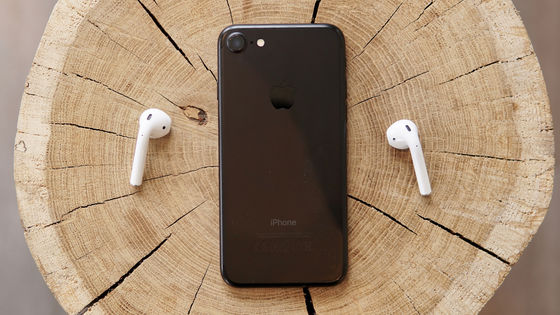 by
Jaz King
Bluetooth SIG,
which manages short-range wireless communication standard
Bluetooth
, announced ``
Bluetooth LE Audio
'' as the next generation standard of Bluetooth Audio, which is a connection communication standard for audio equipment, at
CES 2020
, the world's largest technology trade fair .
LE Audio | Bluetooth Technology Website
https://www.bluetooth.com/learn-about-bluetooth/bluetooth-technology/le-audio/
CES 2020: Bluetooth SIG Announces LE Audio Standard: New Baseline For Next Decade
https://www.anandtech.com/show/15349/bluetooth-sig-announces-le-audio-standard-new-baseline-for-next-decade
Bluetooth LE Audio is a standard that uses
Bluetooth Low Energy (LE)
, a
Bluetooth low
power communication mode. The Bluetooth SIG says that by adopting a new audio codec, Low Complexity Communications Codec (LC3), Bluetooth LE Audio will improve sound quality even at low bit rates compared to the past. In addition, because Bluetooth LE Audio can also reduce power consumption, it is hoped that it will be possible to extend the battery life of the product and reduce the size of the battery.



One of the major features of Bluetooth LE Audio is that it enables multi-stream audio .

With a conventional Bluetooth connection, only one audio sink device such as an earphone or speaker can be linked to an audio source device such as a smartphone that plays sound sources. For this reason, left-right separated complete wireless earphones adopted a method in which one connected to a device via Bluetooth relays a signal to the other.

However, with the introduction of Bluetooth LE Audio, it will be possible to transmit signals independently to the left and right earphones, reducing lag and making the use of voice assistant service from wireless earphones more seamless thing.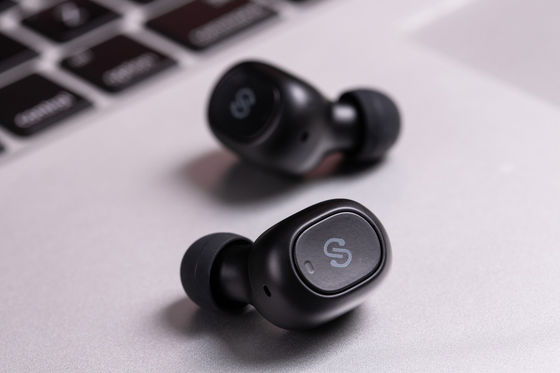 by
vinny1987
Also, there is no limit on the number of audio sink devices that can be connected to audio source devices with Bluetooth LE Audio. Therefore, it is possible to switch smoothly without having to make connection settings every time you change the speaker or earphone, and it becomes possible to share music on your smartphone with family and friends. In addition, sharing audio with Bluetooth LE Audio at public facilities such as airports, bars, gyms, and movie theaters can be expected to support hearing impaired people and provide multilingual audio.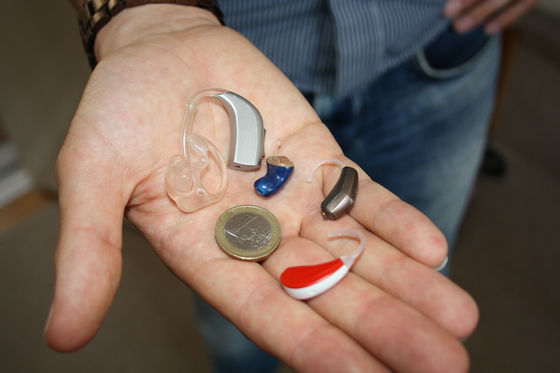 by pb826

In addition, the Bluetooth SIG states that hearing aids will evolve significantly with Bluetooth LE Audio's low power, high quality, multi-stream audio. With the advent of Bluetooth technology, modern hearing aids have become very compact and smart, but with the introduction of Bluetooth LE Audio, hearing aids can be made even smaller and sound quality improved.

The Bluetooth SIG commented, 'The Bluetooth specification defining Bluetooth LE Audio will be released in the first half of 2020.' In addition, the Bluetooth SIG expects that 'products supporting Bluetooth LE Audio will be on the market in the latter half of 2021 to 2022'.