I tried using the slim size of the calendar `` Innovator '' series that fits perfectly under the PC display and does not disturb the screen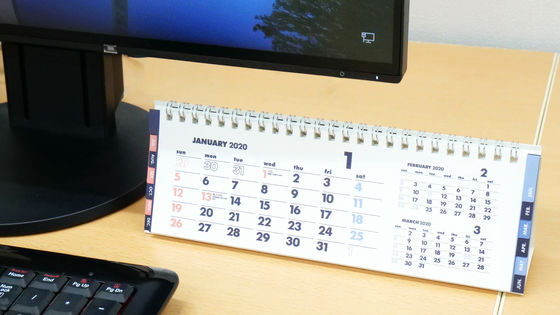 In 2019, there are only a few remaining, and I thought `` I need to prepare a calendar for 2020 ... '', but it fits perfectly under the display of the PC and can be installed where you can see it normally Discover desk calendar. There was enough room to write the schedule without disturbing the display of the screen, but it seemed convenient, so I actually purchased the 'slim size' of the 'Innovator' series and checked the usability. Was.


Amazon | Design Phil Innovator 2020 Calendar Desktop Slim 30919006 | Stationery & Office Supplies | Stationery & Office Supplies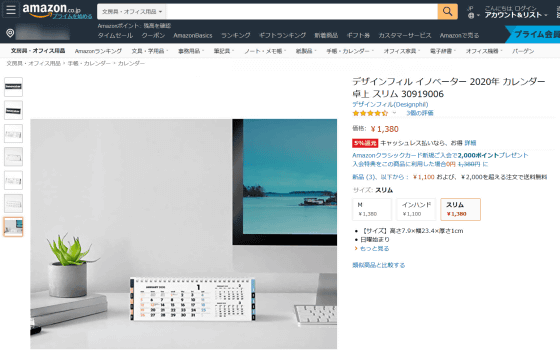 This is the 'slim size' of the innovator series. Since the surface is simple with no pictures, it is a perfect design to put in offices. The size is 7.9 x 23.4 x 1cm.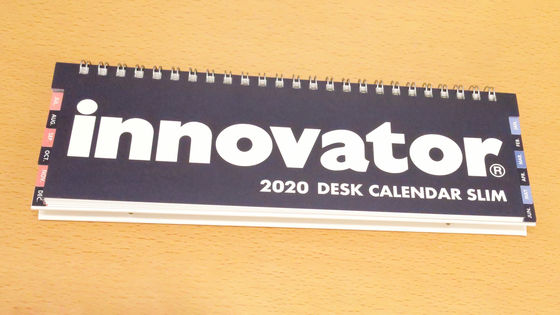 The back is also a simple one with a logo in the center.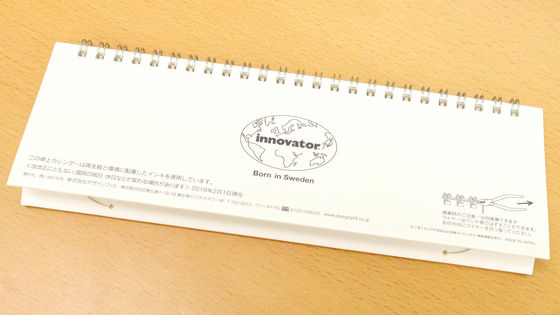 Because there is a round cut on the bottom ...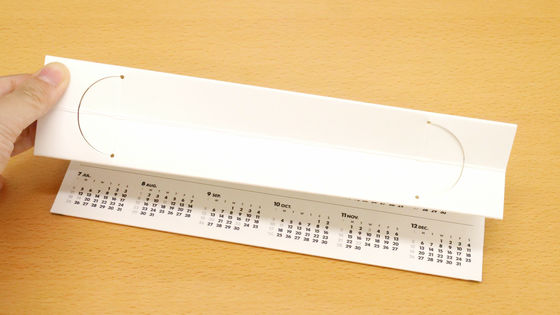 If you fold it inside along the crease, you can put it upright.



The height of the upright state is slightly lower than the transportation IC card.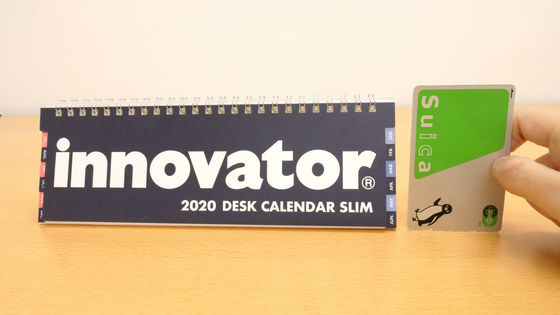 The depth is about 5cm.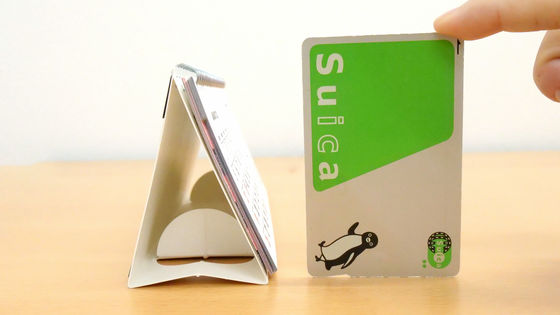 There is a tab for each month, making it easier to turn.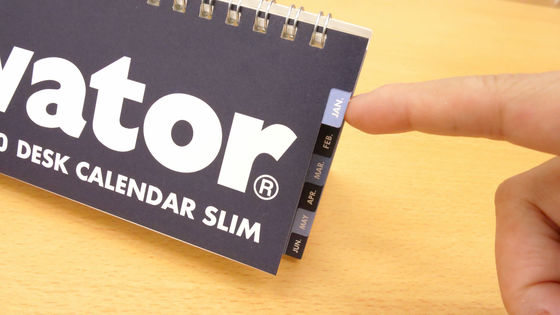 There is a front and back for each month, and you can check up to two months on the front.



The back is only for one month.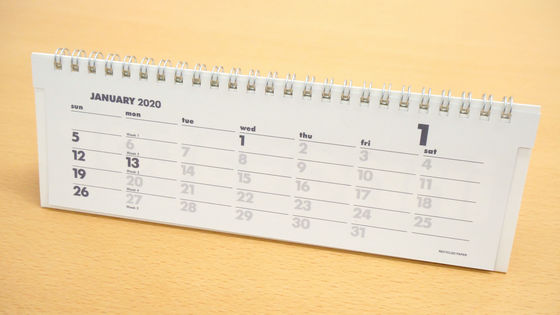 Since the space per day is wide, it seems that you can write a little schedule.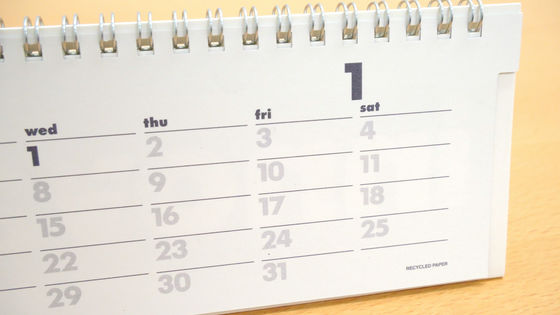 Because there was no height, it was sized so as not to disturb the display even if it was placed near the display of the desktop PC.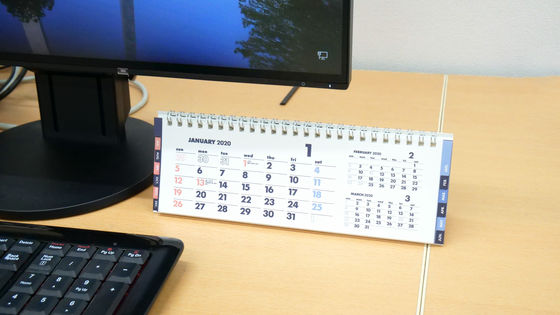 The calendar 'Innovator' series has 'M' and 'In-hand' in addition to 'Slim'. Slim can be purchased at
handling stores
at 1000 yen excluding tax, and Amazon.co.jp was available for purchase at 1380 yen including tax at the time of article creation.
Amazon | Design Phil Innovator 2020 Calendar Desktop Slim 30919006 | Stationery & Office Supplies | Stationery & Office Supplies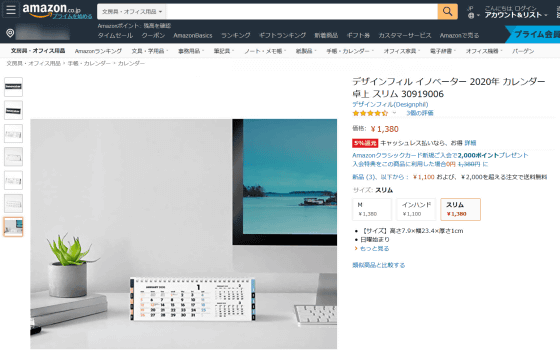 in Review, Posted by darkhorse_log