I have eaten `` Eat-ra-Menma beef bowl '' and `` Eat-ra-Menma curry '' at Sukiya, which can make spices of spices on a pile of eaten oil oil Menma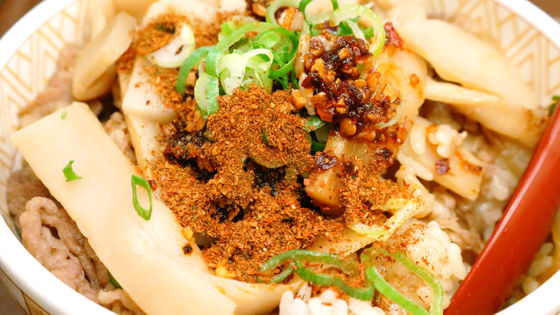 Sukiya has started offering " Eat-Rah Menma Beef Bowl " and " Eat-Rah Menma Curry ", which is characterized by toppings of crispy menma and crunchy rar oil. In FY2019, " Sukiya Original Gokage Spice ", which is a blend of 7 kinds of spices such as 2 kinds of flower buds, will be included as an attachment, so we have eaten both of them as spice mashimashi.

'Eat Ramen Menma Beef Bowl' will be sold from 9:00 am on Wednesday, November 20 | Sukiya

https://www.sukiya.jp/news/2019/11/20191113.html
Arrived at Sukiya.


At the store, the target "Eat Ramen Menma Beef Bowl" was appealing with a banner.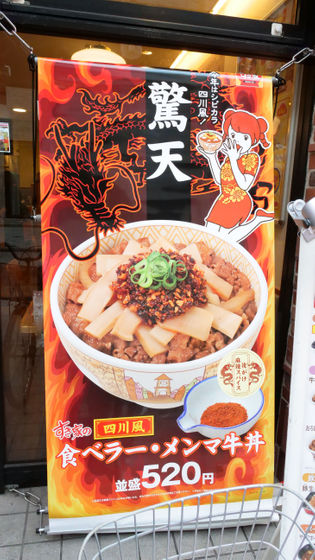 This is "Eat-Rah Menma Beef Bowl" (520 yen including average).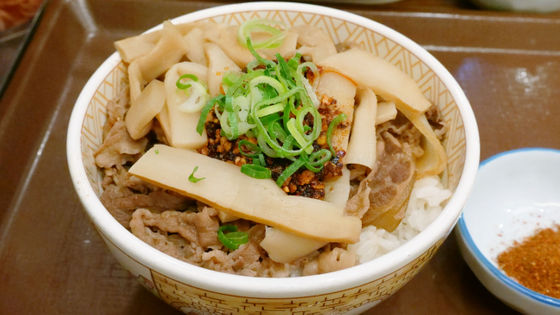 A menu topped with a pile of chili oil and menma eaten in regular beef bowls.
This is a
winter limited menu that
has been available since 2010
.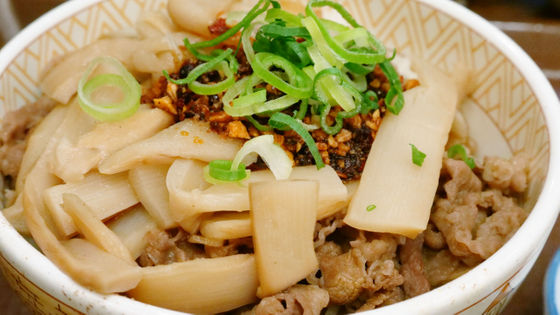 When eaten, the texture of the fried garlic and fried onions of the ra oil that we eat is closer to that of "Zakuzaku", and the spicy taste of the fried garlic onions is effective. Such edible oil is excellent in compatibility with the sweetly-flavored beef bowl, and you can't stop eating it with the taste of meat. The crunchiness of the crispy cricoly has a rich presence in the mouth, and the presence of beef is different from that of beef.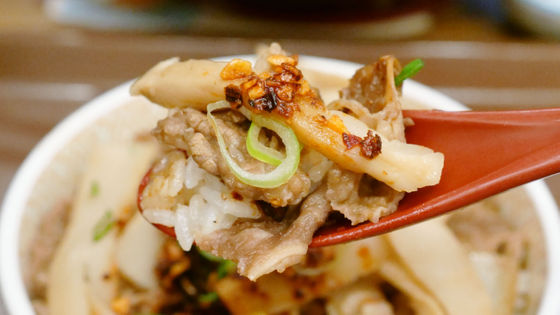 In FY2019, " Sukiya Original Gokage Maki Spice ", which is a blend of 2 types of flower buds, etc. will be included as an attachment. It is said that it is quite spicy, and it says 'Please pay attention to customers who are not good at spicy foods and children.' Regarding the amount to apply, please say 'Please take it as you like', but this time everything is introduced.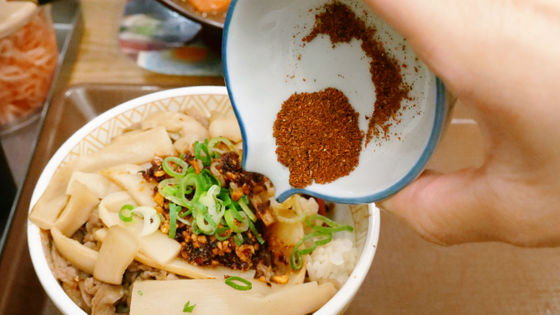 Below is the state of the flower bud.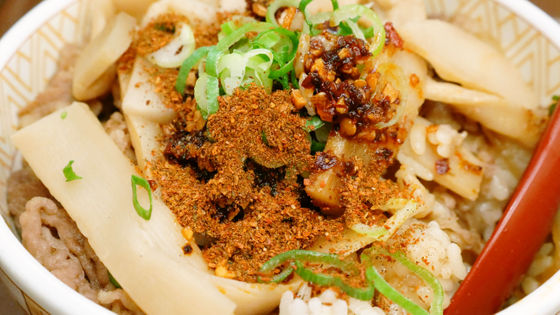 When you eat it, the spicy spicy pepper and the numbness of the groom are felt intensely, giving the impression that the sweetness, richness, and taste of beef bowl are enhanced. For those who are not good at flower buds, you can enjoy "Contrast of sweetness and spiciness" by adding "Sukiya Original Gokage Spice".



" Eat-Rah Menma Curry " (660 yen including tax) is a menu topped with rar oil and menma that is eaten in a regular Sarah pork curry.



Eating chili oil and menma are drunk.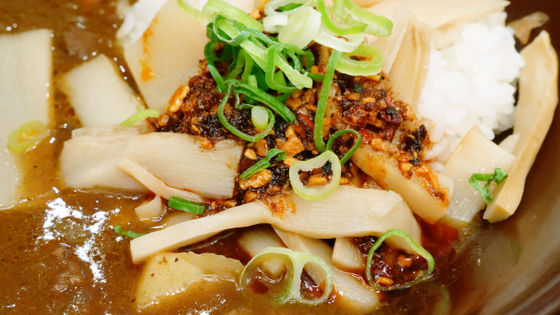 When I eat it, the fried garlic fried onion insists on the fragrance, but also insists on the spices of curry, so the presence of the eaten ra oil feels a little thin. The richness and taste of crunchy menma is batch-matched with pork-based curry.



"Sukiya Original Go-Maki Spice" is also included with Eat-Rah Menma Curry.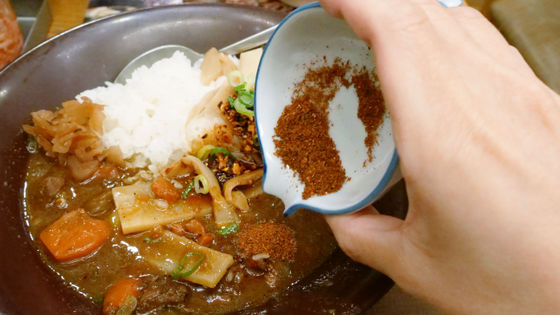 When you try to eat a portion that contains plenty of "Sukiya Original Gokage Maki Spice", it is so hot that you will suddenly say "spicy". First of all, the numbness of the bridegroom rushes into the mouth so that the hotness of the chili overwhelms the mouth, and the spiciness is mixed with it.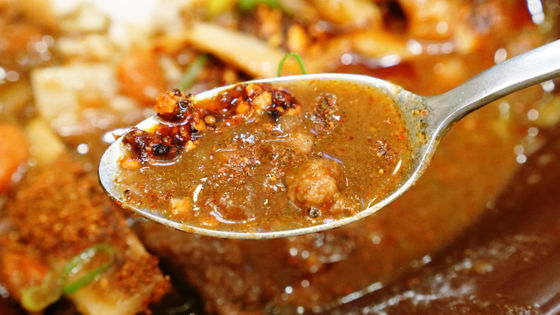 Unexpectedly, my hand reached the water, and I drank it as it was. "Sukiya Original Gokage Maya Spice" can be ordered separately for 30 yen, so it is recommended for those who seek spiciness.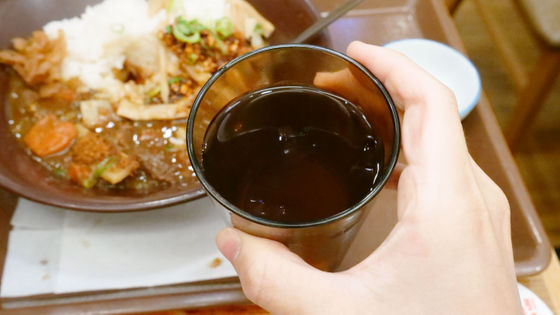 " Eat-Rah Menma Beef Bowl " and " Eat-Rah Menma Curry " can be eaten at all Sukiya stores from November 20, 2019 to the end of December 2019.