'Flatty' review that makes it easy to see the contents of the bag in a transparent case & saves space by storing petanko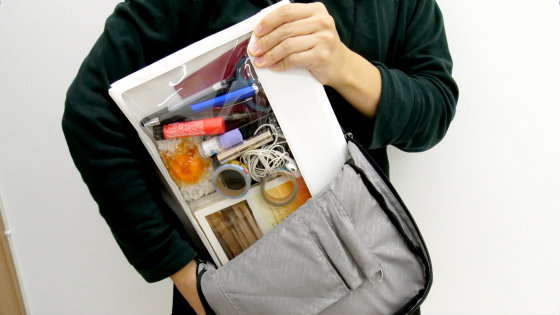 Many people use bag-in-bags to keep their bags clean and to keep only what they need in one place. However, the inside of the bag-in-bag gets messed up, and it takes time to take out things. Meanwhile, King Jim's ' Flatty ' can store things in the bag flat with this design, and the front is transparent, so it seems to be super convenient to know at a glance what is where. , I actually bought it and used it.

Flatty | File Stationery | King Jim of File and Tepra

https://www.kingjim.co.jp/sp/flatty/
Flatty has 'A4 size', 'A5 size', 'envelope size', 'A6 size', 'pen case size' and 'card size'. Also, in September 2019, a
new color
of 'dull pastel color'
appeared, and
this time I purchased both the standard color and the new color. From the left, 'A4 size (white / standard)' 'A5 size (blue gray / new color)' 'envelope size (navy / standard)' 'A6 size (mint green / new color)'.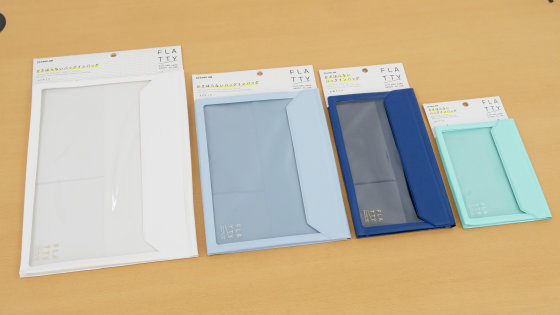 I removed the package and turned the back side. Both have pockets on the back.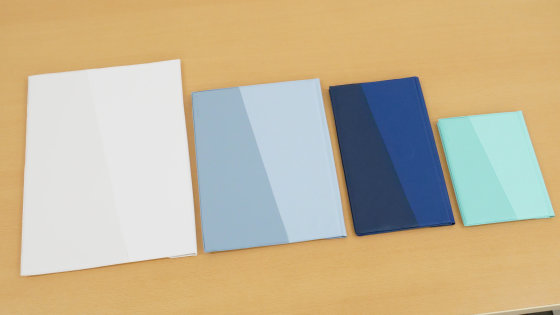 This size difference when stacked.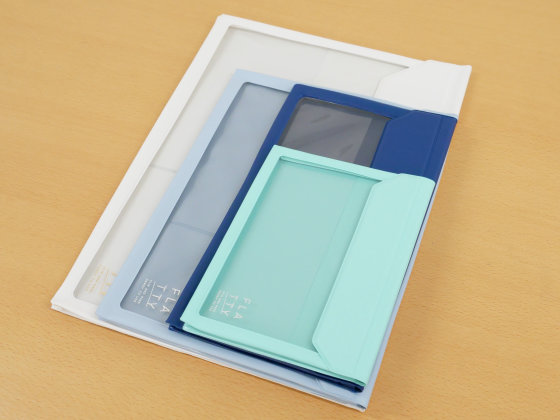 When the contents are not filled, the thickness is flat.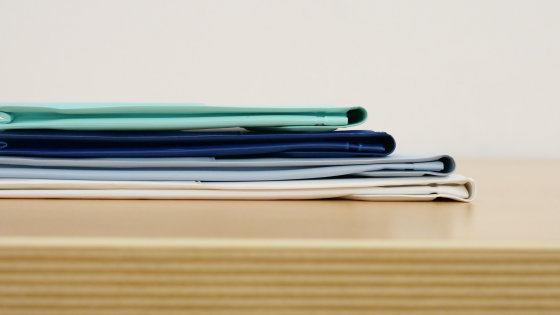 There is a gusset about 2 cm wide on the bottom.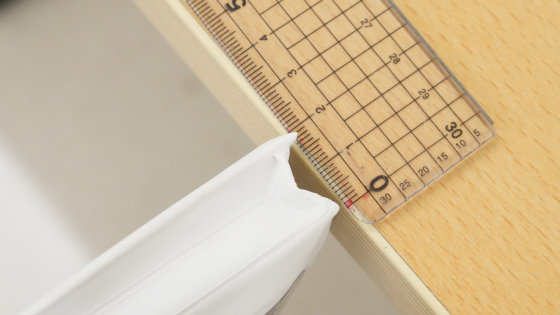 The back and lid are made of a core material, and only the front is made of transparent vinyl.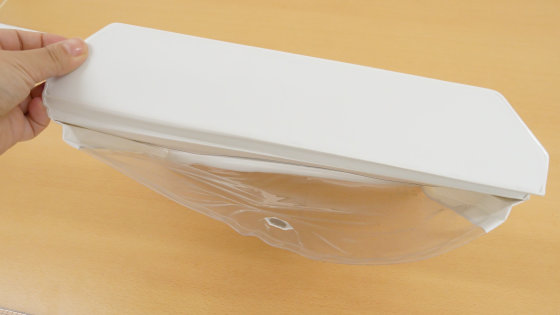 There is a magnet in the middle of the vinyl part, and this is the mechanism that adheres to the lid.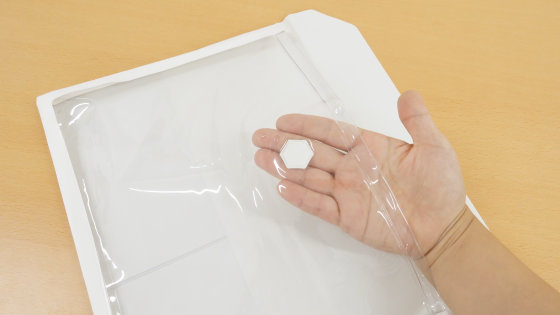 So, I prepared various things to put in Flatty.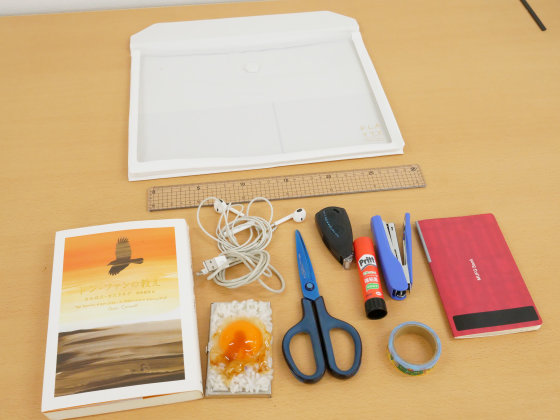 There are two large and small pockets inside, so you can insert thin items such as memos and notebooks.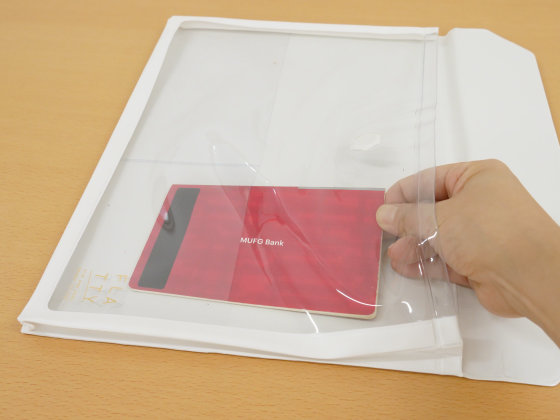 There was a considerable amount, but it was stored safely. With a gusset of 2 cm, a
316-page book
fits comfortably. Since it is made of PVC, it seems to be able to prevent sad accidents such as PET bottles spilling in the bag and the contents getting wet.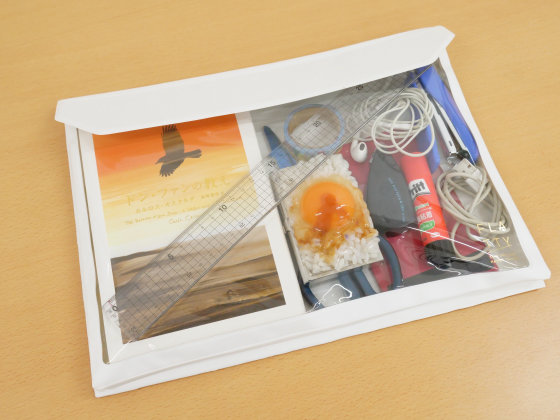 In addition, when you hold it in your hand, it feels like this size. The official page says 'firmly independent', but when I tried it, whether Flatty could become independent depended on what was put inside.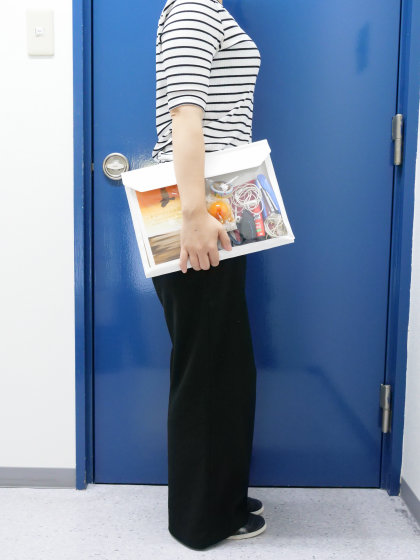 The egg-cooked rice business card case
is quite thick, so the center swells up, but the lid is closed properly.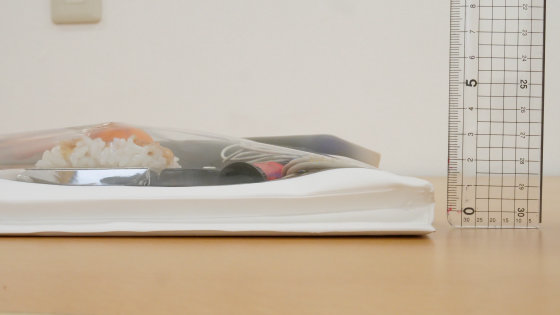 There is a slit on the back of the main unit, so you can put thin items such as memos and rulers here. It is also convenient that you can take it out immediately.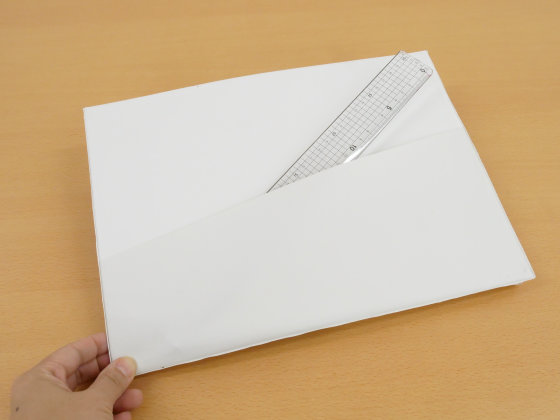 It looks like this when you put it in your bag. Even if you are using a bag-in-bag, you often have to search inside the bag-in-bag every time you try to take out what is important, but in the case of Flatty, you do not have to search by hand at a glance. It is quite convenient to be able to check the contents with. It's thin, so it's nice to have plenty of space in your bag.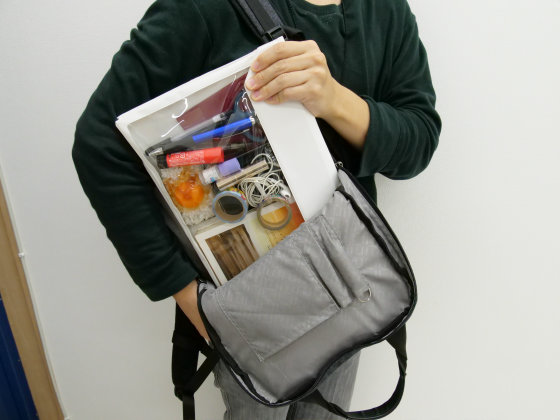 Next, I will try using A5 size.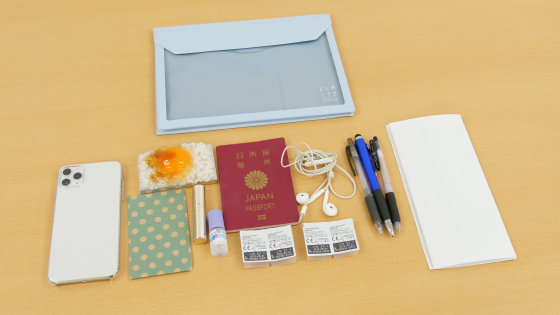 A5 size is a convenient size when traveling abroad, and you can collect all the things you want to collect in one place, such as passports, local currency, and hotel reservations.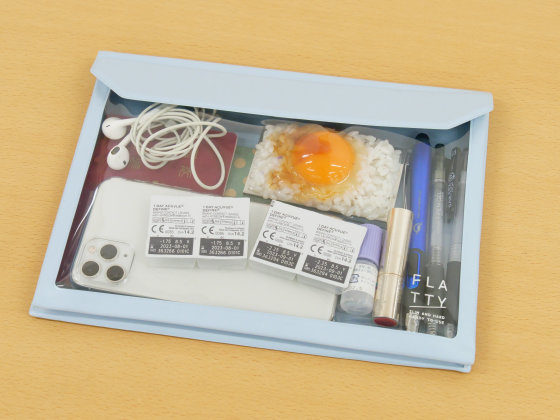 It is convenient to put something you want to take out quickly, such as an E-ticket, on the back side.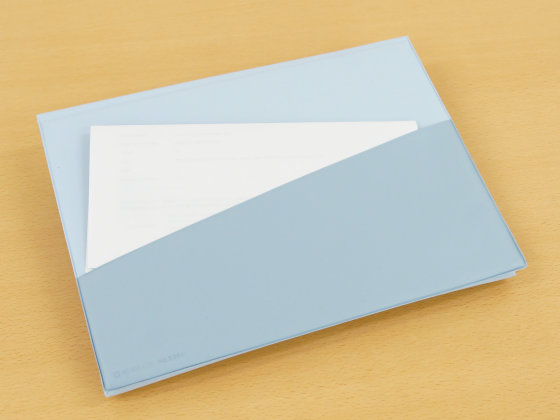 The iPhone 11 Pro MAX can also be stored vertically.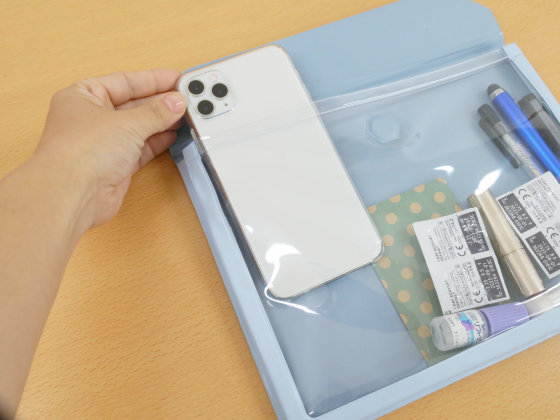 One of the nice things about Flatty is that you can operate it without having to take your smartphone out. The state of operating Flatty from above the transparent part is from the following.


Operating iPhone from outside 'Flatty' --YouTube
The magnet is not very strong, so it is possible that the lid will come off when you drop it. On the other hand, the chuck type pouch is a specification that is quite easy to use for putting things that are often taken in and out because the lid can be opened quickly where opening and closing is troublesome.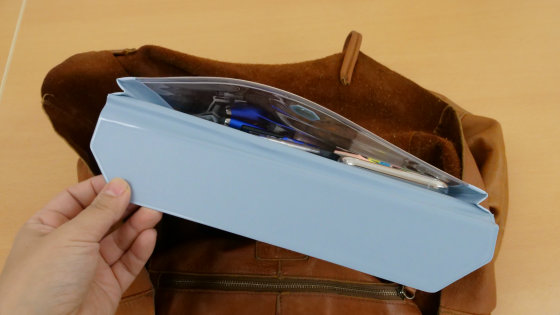 You can see the strength of the magnet of the lid by watching the following movie.


The magnetic lid of 'Flatty' looks like this
When you hold the A5 Flatty in your hand, it looks like this.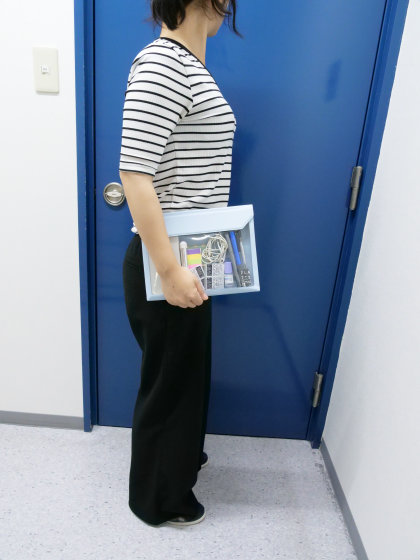 In addition, 'Keep the magnet part away from electronic devices such as personal computers, watches, magnetic cards, etc. that may be affected by magnetism.' Therefore, even if the size is perfect, it seems better to avoid storing iPad etc. in A5 size flatty.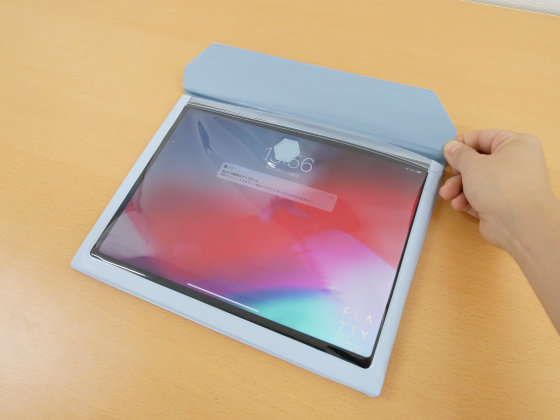 I tried putting it in an A4 size flatty, but it also wore an iPad for a while.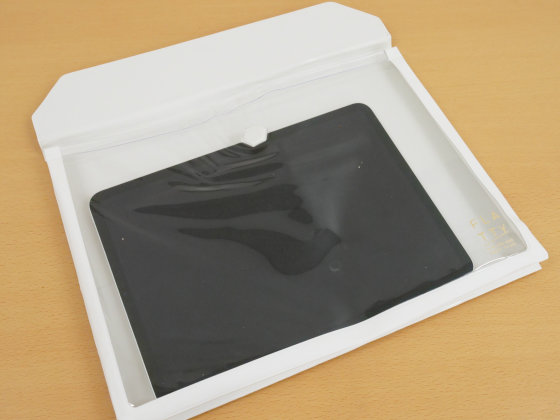 You don't need a very large size, and if you want to store small items, you can use the envelope size. The inside pocket, the outside slit, the magnet opening and closing type, and the size of the gusset are the same as the A4 size flatty. Try putting a card case, smartphone, router, pen, eye drops, etc.



Arranged so that the magnet does not come into contact with the iPhone. Will it close ...? I was a little worried, but ...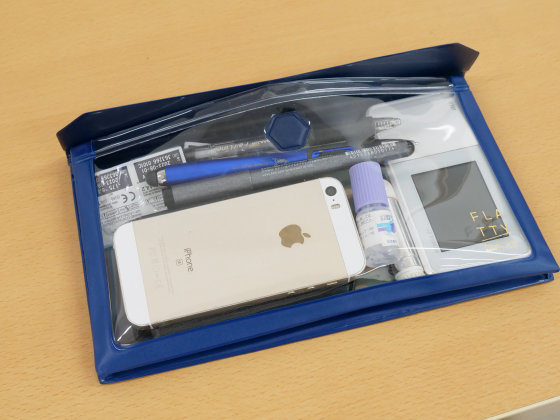 It closes without any problem.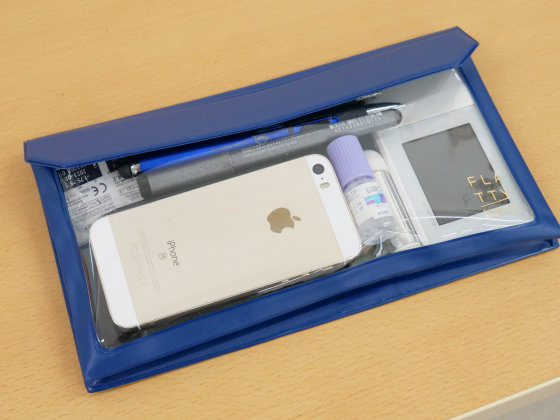 It feels like this size when you hold it in your hand.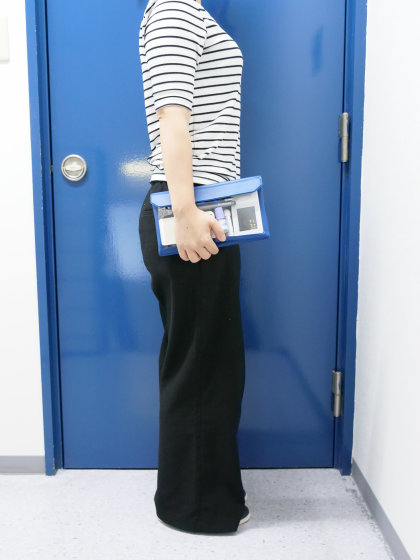 A6 size is a size that can be used as a makeup pouch. So I will add foundation, foundation, mascara, etc.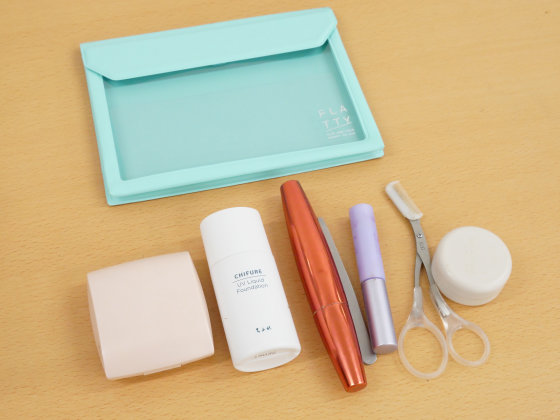 Like this.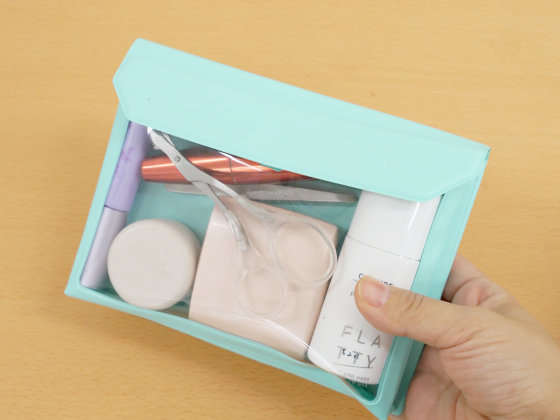 The middle part can be quite thick, but I could store it without any problems.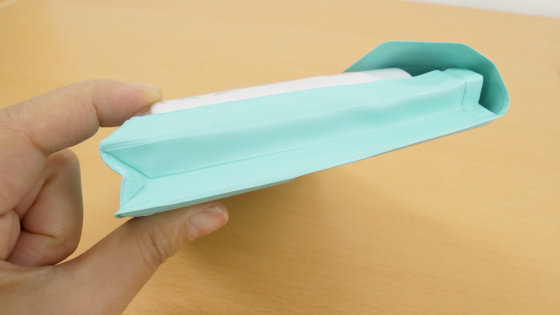 The A6 Flatty is about this size.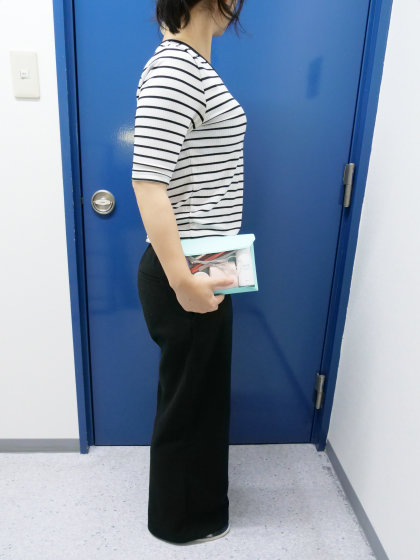 It feels like I've used it, and it's a transparent file and it's in the form of storing things in this state, so at a glance you can check what is where and what you have forgotten, and often ask 'Where did you do that?' If you are looking for a bag, you will find it quite convenient. However, because it is not thick, people who used to use thick bag-in-bags felt that it would be better to choose a size that is one size larger.

In addition, the standard color Flatty is Amazon at the time of article creation, A4 is 772 yen including tax, A5 is 646 yen including tax, A6 is 603 yen including tax, card size is 525 yen including tax, pen case size is 580 yen including tax, envelope size is It can be purchased for 573 yen including tax.

Amazon | King Jim Bag-in-Bag FLATTY A5 Navy 5364 Ney | Case File / Carrying Case | Stationery / Office Supplies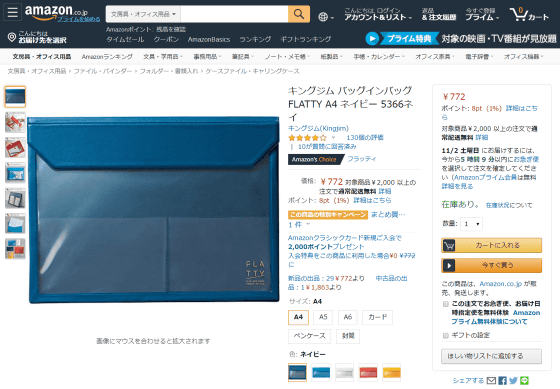 The new color Flatty was 992 yen including tax for A4, 776 yen including tax for A5, 607 yen including tax for A6, 638 yen including tax for card size, 704 yen including tax for pen case size, and 668 yen including tax for envelope size. ..

Amazon | King Jim Bag-in-Bag FLATTY A5 Lavender 5364 Lahe | Stationery / Office Supplies | Stationery / Office Supplies