An incident occurred where pornographic images were shed on billboards along the highway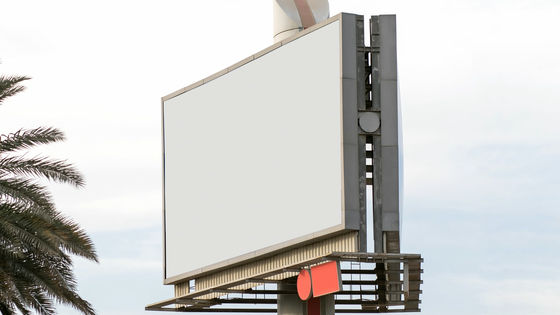 by Kate Trysh

On the billboard along Interstate Highway 75 running north and south in Michigan, an incident occurred in which pornographic images were shed for about 20 minutes. At the time of the incident, the security camera shows the two men invading the building with the equipment that manages the video to be sent to the billboard. The

2 suspects scaled 6-foot fence to put porn on Michigan freeway billboard-mlive.com
https://www.mlive.com/news/2019/09/2-suspects-scaled-6-foot-fence-to-put-porn-on-michigan-freeway-billboard.html

The video of the security camera announced by the police is here. Men don't know their identity, they wear hoodies and wear sunglasses. Also, immediately after the intrusion, he noticed the security camera and turned the camera while turning his face.


This building was surrounded by a fence with a height of about 1.8m, but the men got over the fence and entered. I operated a computer that manages the billboard, and played pornographic images.

Immediately after the crime, the driver on the interstate highway next to the billboard reported the police, and the porn video was stopped as the police contacted the advertising company that managed the signboard. It takes about 15 minutes for the men to commit crimes, and the maximum duration for pornographic video is about 20 minutes.

According to the person who succeeded in shooting the billboard at that time, it seems that such a video was flowing. Be careful with the viewing environment because it is a pornographic video.

Y'all someone was playing porn on the billboard on I 75 near M59 I am dying ???????????????? pic.twitter.com/0g9yF1B8cY

— Ako si jae ???? (@jaeblasia) September 30, 2019


The Auburn Hills Police Department is conducting an investigation with the help of a management company. In Michigan, where billboards are installed, obscene logistics and advertising are illegal, and men can be prosecuted for heavy theft.