I tried drinking `` Tapioca Hot Milk Tea '' `` Hot Matcha Drink '' with hot tapioca with Mr. Donut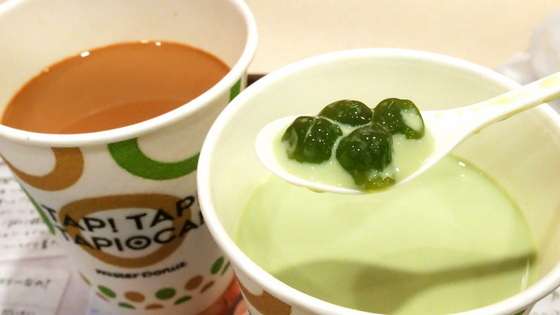 " Tapioca Hot Milk Tea " and " Tapioca Hot Matcha Drink ", combined with hot drinks to enjoy tapioca even in the chilly season, have been available in Mister Donuts as a fall / winter limited menu from Friday, September 20, 2019. Many tapioca drink specialty stores store hot tapioca in cold drinks, but if the drink is cold, tapioca will soon get cold. I went to drink because it seems that I can enjoy a hot tapioca for a long time if it is a hot drink.

Tapioca Drink | New Products | Mister Donut

https://www.misterdonut.jp/m_menu/new/190920_001/
Arrived at Mr. Donut.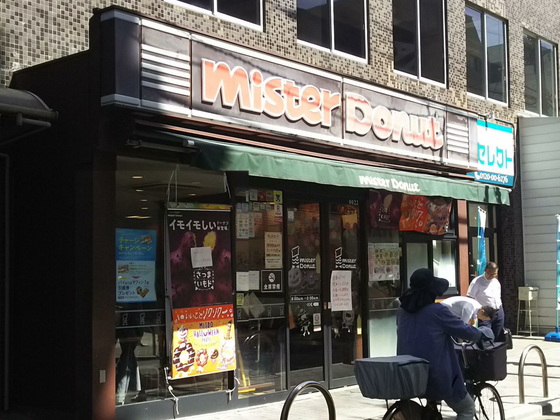 Order tapioca hot milk tea and tapioca hot matcha drink at once. The same cup is used for both, and a brown and green pattern with the image of tea and matcha is drawn on a white background.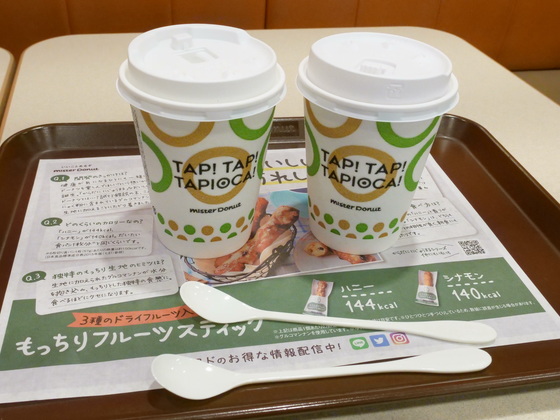 The size of the cup is about this compared to a transportation IC card.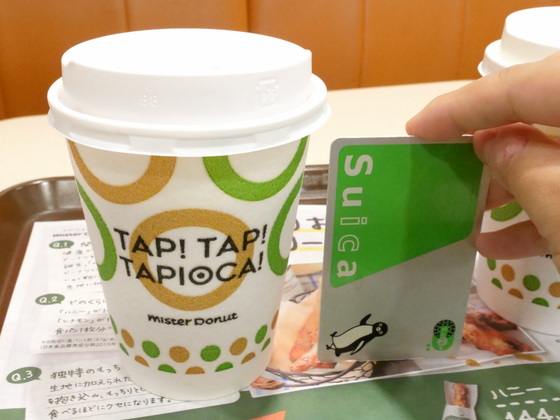 Hot milk tea has a gentle sweetness of milk and a sweetness reminiscent of chocolate, with a mellow finish that does not feel the astringency unique to tea.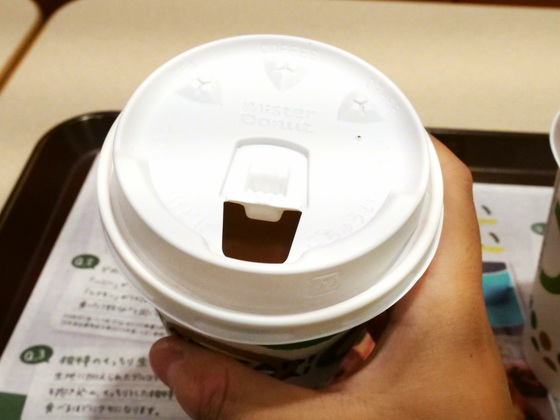 Opening the lid of the hot milk tea will spread the fragrance of the tea leaves. The company uses royal milk tea made from Uba tea leaves.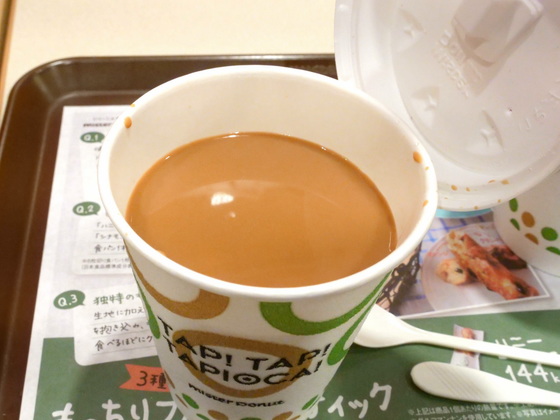 Black Titapioka, which has a texture that is small but has a moist texture, makes you feel a bit of astringent tea. It is difficult to eat tapioca when the lid is closed, so you need to open the lid and rinse with a spoon.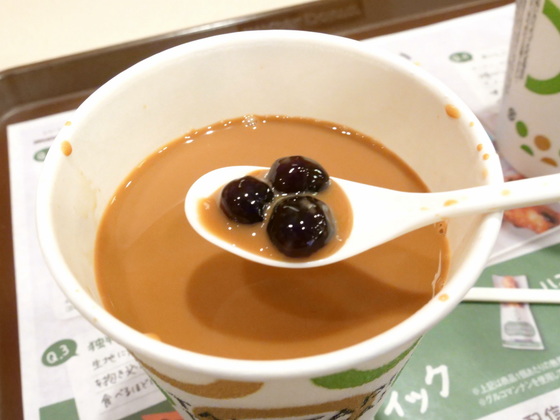 Next, hot matcha drinks don't have much bitter taste of matcha, and the darkness and sweetness of milk is strongly felt.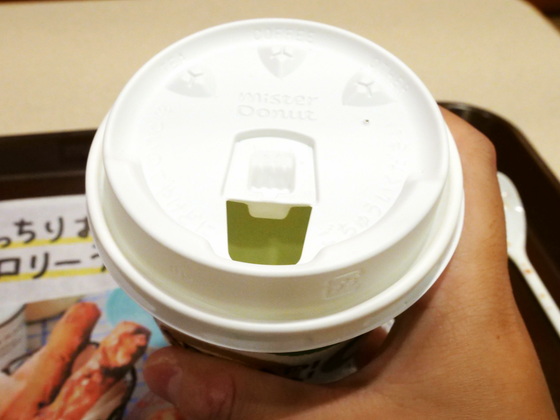 When the lid is opened, the sweet scent of milk drifts more than the scent of Matcha.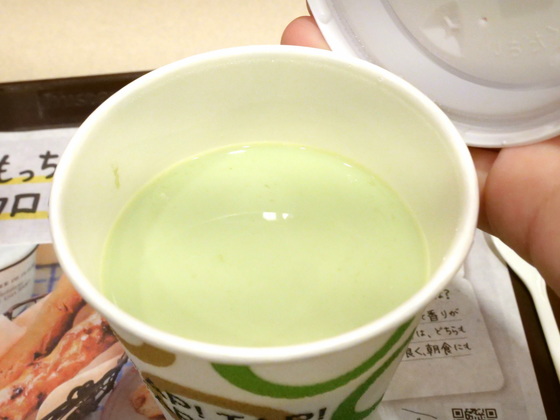 Tapioca uses matcha tapioca, which is different from hot milk tea. The drinks seemed to have a taste of Matcha, but Tapioca had a stronger matcha taste, and by eating the drink and tapioca together, a well-balanced Matcha milk taste was completed.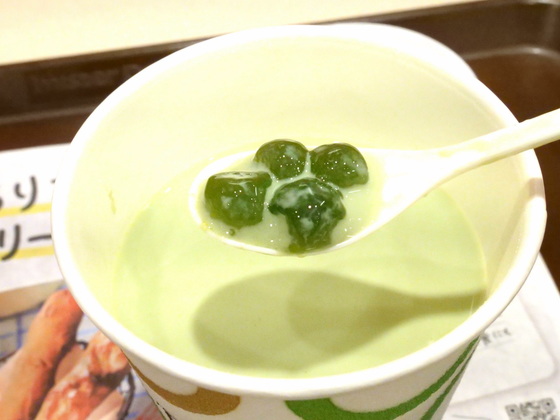 Tapioca Hot Milk Tea and Tapioca Hot Matcha Drink can be purchased at Mister Donuts nationwide except for some stores, and the price is 496 yen including tax. Not only hot but also iced drinks are offered, and the price is 496 yen including tax.