Amazon employees 15,500 protest against global warming, Jeff Bezos CEO promises to order 100,000 electric trucks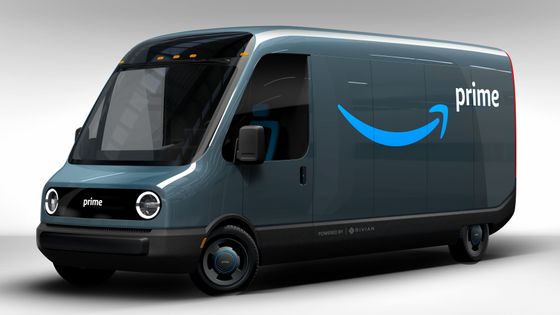 On September 19, 2019, Amazon CEO Jeff Bezos came up with climate change measures such as "buy 100,000 electric cars". There is a persistent criticism that Amazon is lagging behind measures against environmental problems, and many employees also say `` Amazon emits a large amount of substances that promote global warming such as greenhouse gases '' I insisted.

Amazon Co-founds The Climate Pledge, Setting Goal to Meet the Paris Agreement 10 Years Early | Business Wire

https://www.businesswire.com/news/home/20190919005609/en/
Jeff Bezos pledges that Amazon will swiftly combat climate change-The Verge
https://www.theverge.com/2019/9/19/20873834/amazon-sustainability-jeff-bezos-climate-change-pledge-emissions-paris-accord
Amazon will order 100,000 electric delivery vans from EV startup Rivian, Jeff Bezos says-The Verge
https://www.theverge.com/2019/9/19/20873947/amazon-electric-delivery-van-rivian-jeff-bezos-order
Jeff Bezos's newly committed commitment to climate change is an attempt to achieve the
Paris Agreement
, an international framework for combating global warming, 10 years ahead of schedule, and its content will be reached by 2030 By raising the share of renewable energy such as wind and solar power to 100% of energy consumption, the greenhouse gas emitted by Amazon as a whole will be zero by 2040. Prior to that goal, Jeff Bezos said he would start
delivering
electric vehicles (EVs) by 2021, and 100,000
Livian
EVs will be on the streets by around 2024. It was. The following is a predicted external appearance of Revian's Amazon delivery truck.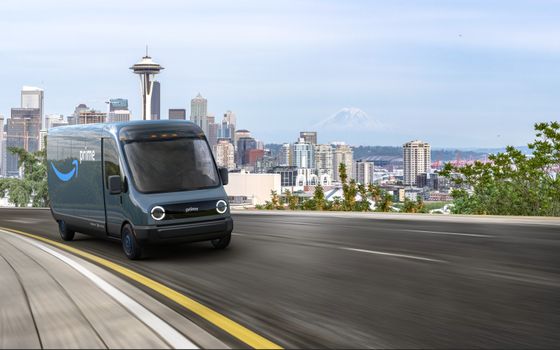 Livian is an emerging EV startup company, but in February 2018 it made a large investment of 700 million dollars (about 76 billion yen) from Amazon, and 500 million dollars (about 54 billion yen) from Ford in April 2019 It has been successfully received and attracts attention. As of September 2019, the Livian lineup reached 60 mph (96 km / h) in less than 3 seconds, and a minimum charge of $ 69,000 (approx. EV pickup truck million) '
Rivian R1T
and', was replaced by a loading platform part of R1T in three rows of seats of the 7-seater '
Rivian R1S
' only.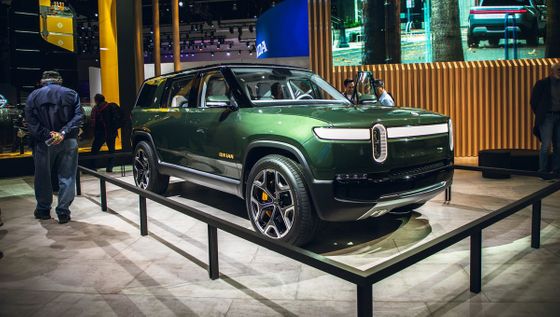 The background to Amazon's new climate change countermeasures is that many employees are disagreeing with the current state of the company, which emits large amounts of greenhouse gases. Amazon's 15,500 employees have announced that they will strike from September 20th for the `` UN Climate Action Summit 2019 '' to be held in New York on September 23, 2019 , and thousands more Announces that it will resign to protest against pollution by Amazon and Amazon supporting the fossil fuel industry.

Amazon employee group ' Amazon Employees For Climate Justice ', who has been protesting environmental issues, announced that 'this is a huge victory' following the announcement of CEO Jeff Bezos. However, even this promised content says that it is "insufficient".


Amazon's Climate Pledge is a huge win for @AMZNforClimate & we're thrilled at what workers have achieved in under a year.But we know it's not enough.The Paris Agreement, by itself, won't get us to a livable world. , we celebrate.Tomorrow, we'll be in the streets.pic.twitter.com/vTMzGKahTR

— Amazon Employees For Climate Justice (@AMZNforClimate) September 19, 2019