Seven-Eleven's "Overdoing! Spicy Maya Man" Tasting Review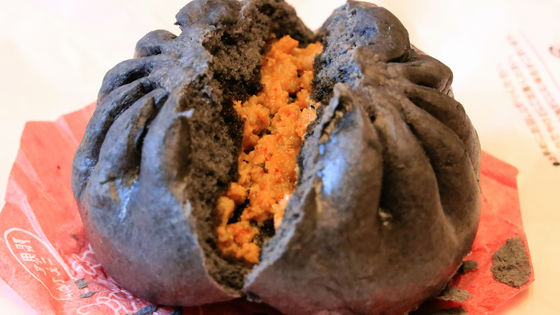 In recent years, "
Makimi
", which can taste the spiciness of chili and the spiciness of Hua Jiao, can be tasted at
fast food restaurants
and
cup noodles
.
I
tried to see what kind of taste the Chinese flavored "Chinese
buns
" "
May be too hot!
" Appeared from Seven-Eleven.
Overdo it! Spicy Maya Mansion-Seven-Eleven
https://www.sej.co.jp/i/item/0303001500440.html
The wrapping paper for "Too much! Spicy Maki Man" is the same as other Chinese buns.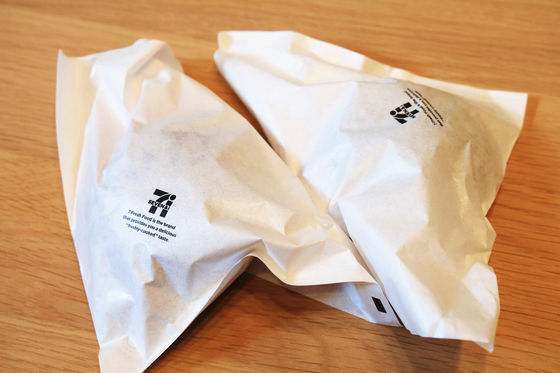 It looks like this. Bamboo charcoal is kneaded into the dough for Chinese buns, so it is black.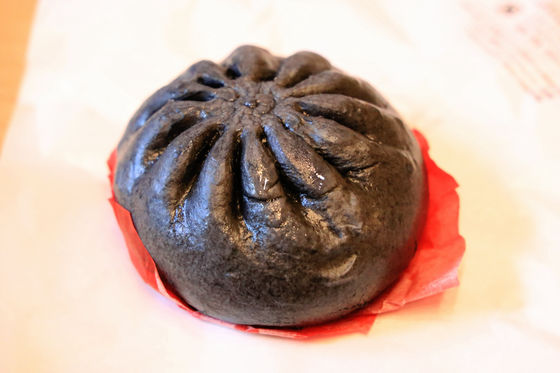 On the wrapping paper, the words "too much!" The contrast between red and black is eye-catching.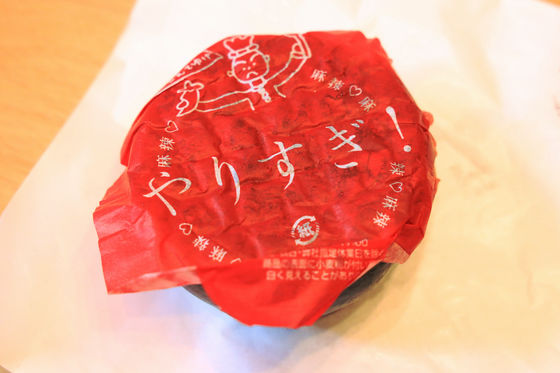 A feeling of this size when placed on the palm of an adult male.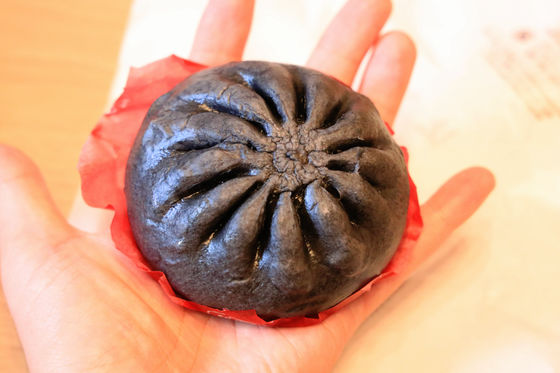 When I opened it up, I saw an orange-colored tool. The base of the ingredients is pork. Besides garlic and kneaded sesame seeds, chili pepper, chili oil, bean sauce, and huajao oil are also added. If you look closely at the ingredients, you can see the finely chopped peppers.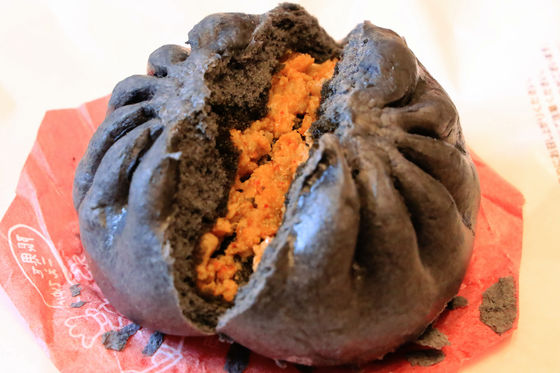 Though I thought, "It 's a Chinese convenience store and it 's a mild taste for everyone," it tastes more authentic than I imagined. The umami taste of pork and garlic and the pungent spiciness are outstanding, and just eating will make your body warm.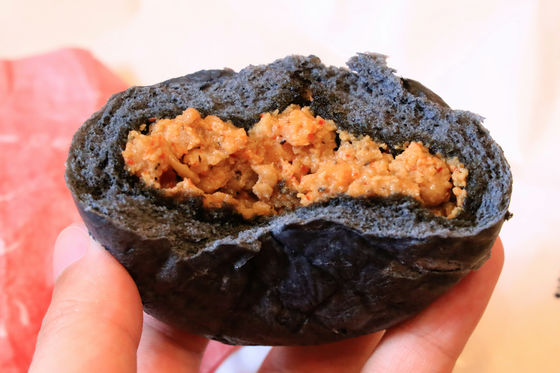 "Too much! Spicy Maya Man" is available at Seven-Eleven nationwide for 149 yen including tax.