A real person who cosplayed Shun II's "Chun Li" on Twitch will be suspended for distribution as "too sexual"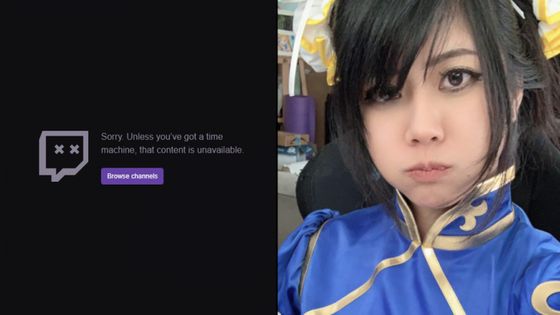 Chun Li,
which appears in "
Street Fighter II
", a fighting fighting game that is popular worldwide, is a character that has been popular with many people for many years. A Twitch distributor with such Chun-Li cosplay has been suspended for reasons of 'too sexual'.
Twitch streamer banned over "sexually suggestive" Chun-Li cosplay | Dexerto.com
https://www.dexerto.com/entertainment/twitch-streamer-banned-over-sexually-suggestive-chun-li-cosplay-1028273
Twitch Suspends Streamer After She Wears Chun-Li Cosplay [Updated]
https://kotaku.com/twitch-suspends-streamer-after-she-wears-chun-li-cospla-1838142321
The distribution platform Twitch
regulates
direct
nudity and pornography
to keep the platform healthy, and also keeps an eye out for "sexually suggestive content". As for the dress of the distributor, "As for game distribution, distribution from the home, and images appearing on profiles / channels, it is appropriate to wear clothes like going out or going to shopping malls and restaurants" It is written.
On the other hand, there are many distributors who have cosplayed and distributed their favorite characters on Twitch. Such distributors are troubled by the drawing of the line 'Which line is considered sexual content?'
Quqco,
who often distributes paintings while doing cosplay, seems to have delivered Chun-Li's cosplay on September 15, 2019. Then, after delivery was over, Twitch received an email saying `` I judged it was content that suggests sexuality '', and Quqco reported on Twitter that he had been suspended for 3 days .
I just got banned again for wearing a Chun Li cosplay.I am fully covered.I don't understand @TwitchSupport @twitch how is this sexually suggestive content? Pic.twitter.com/qP1WoBbZL3

— Quqco ???? TwitchCon (@quqco) September 15, 2019


In August 2019, Quqco also delivered a cosplay of Mai Shiranui that appeared in "The Legend of the Fury ". In this distribution, underwear is visible when bent over to pick up things, and has been suspended .

I'M Live Hello! Https://T.Co/kadsVe5jDc Pic.Twitter.Com/Gy9VwVBn0E

— Quqco ?? TwitchCon (@quqco) August 18, 2019


With this one thing, Quqco seems to have been careful not to expose the problematic part when wearing Chun-Li's cosplay, and bought a cosplay costume of a size that does not make the slit of the thigh too deep That was. "The slit of this costume is shallower than the running wear I have," Quqco commented.

However, for Chun-Li's cosplay, Twitch decided that it was sexual content and was suspended. The distribution in question has already been deleted from Twitch, and I don't know exactly what part was the problem. Game media Kotaku has asked Twitch to comment on Quqco's case, but at the time of writing the article, there was no reply from Twitch.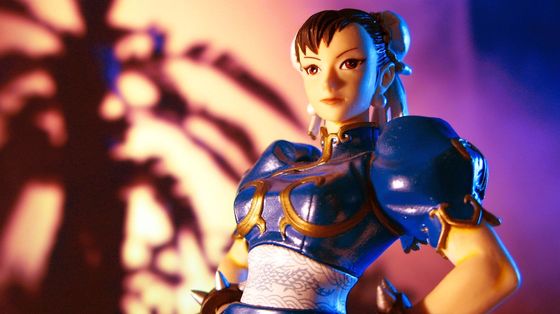 by Dean Lin