Google announces policy to eliminate medical advertisements without scientific basis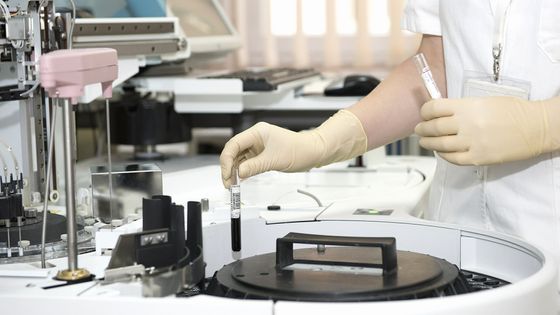 by
DarkoStojanovic
In recent years, the rise of
anti-vaccines
has become a major social issue. Major technology companies, such as Facebook embarking on
misinformation spreading measures related
to
vaccines
against this problem, or Amazon
deleting books that
`` can treat autism by drinking bleach ''
from the site
Shows the movement of countermeasures. Google has also announced a new stance of "
eliminating medical advertising without scientific grounds
".
A new policy on advertising for speculative and experimental medical treatments-Google advertising help
https://support.google.com/google-ads/answer/9475042
Healthcare & Pharmaceuticals-Google Advertising Policy Help
https://support.google.com/adspolicy/answer/176031
Google bans ads for 'unproven' therapies, including stem cells
https://techxplore.com/news/2019-09-google-ads-unproven-therapies-stem.html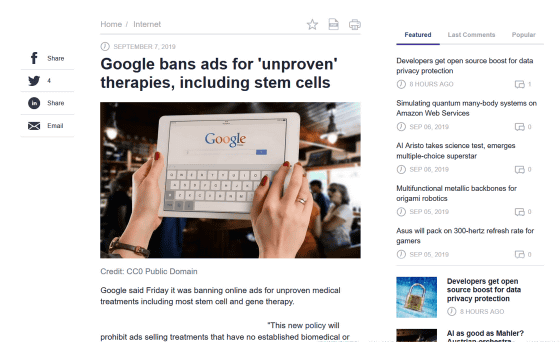 Google's policy advisor, Adrian Bidings, announced a revised advertising policy on a Google advertising blog posted on September 6, 2019. According to the new policy, Google will ban advertisements for medical technologies such as stem cell therapy and gene therapy that have not been proven or are experimental.

In recent years, unlicensed stem cell clinics that have not been approved by the
US Food and Drug Administration (FDA)
are spreading throughout the United States, and the effect of realizing `` cancer vaccines optimized for individuals '' is
high, and medical expenses are high Has been viewed as a problem
. As a result, Google has decided to eliminate advertising on treatments that have no established biomedical or scientific basis.
Biddings points out that formal clinical trials are essential for treatments used in a wide range of patients, and basic scientific knowledge and preliminary clinical trials are necessary for treatments excluded by the new policy. Includes those based on. For treatments that have not been proven to be effective or safe through the right process, malicious clinics can use them for fraudulent activities to gain profits from individuals, but also to take health risks. It states that there is a possibility of bringing.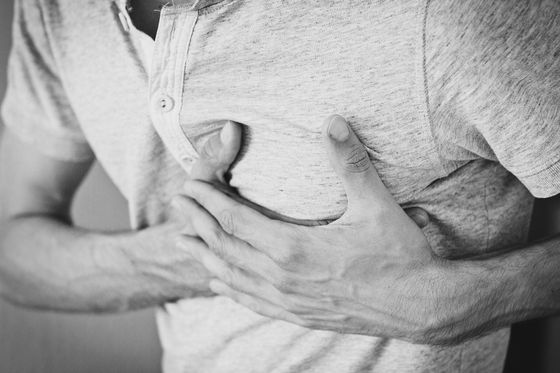 by
Pexels
Google's regulations are also approved by US President Deepak Srivastava of the
International Society for Stem Cell Research
. In his blog post, Srivastava said, "Stem cells have the potential to understand and treat a wide range of diseases, but many stem cell therapies are experimental and only in well-regulated clinical trials. Should be provided. '
President Srivastava expressed concern that unproven stem cell therapies would be used commercially too early, threatening public health and biomedical research and adversely affecting the development of legitimate treatments . Google also acknowledges that there are outstanding researchers in the field of stem cell therapy, and in some countries, he will continue to publish public notices recruiting subjects for important clinical trials, Bidings said It is.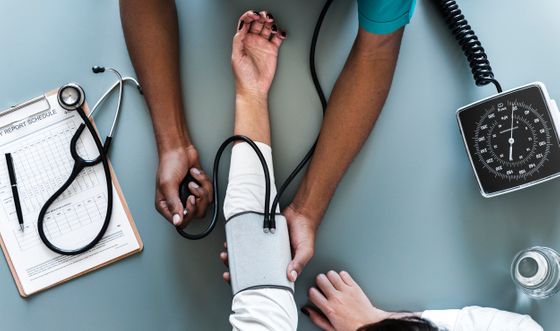 by rawpixel.com