Fort Knight production company Epic Games donates 130 million yen to open source software 'Blender'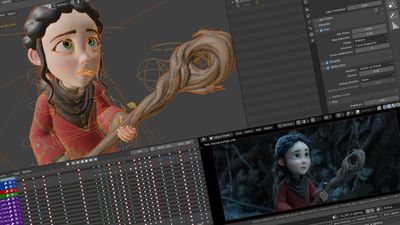 Epic Games
, known for its popular battle royal game '
Fort Night
' and
FPS
game '
Unreal
' series, is funding $ 1.2 million (approximately 130 million yen) to
Blender Foundation
to manage open source 3DCG software '
Blender
' It became clear by the joint statement of both groups that it provided. The contributions will be phased out over the next three years and will be used for the Blender Foundation's business.
Epic Games supports Blender Foundation with $ 1.2 million Epic MegaGrant — blender.org
https://www.blender.org/press/epic-games-supports-blender-foundation-with-1-2-million-epic-megagrant/
Blender is Free Software — Blender Developers Blog
https://code.blender.org/2019/06/blender-is-free-software/
Blender is an open source integrated 3DCG creation software that allows you to create, render and edit 3D models. Under the framework of the
GNU General Public License
, which permits program execution, source code browsing, redistribution, etc., it can be used free of charge by both commercial and non-commercial users, and it is versatile and powerful. It has been widely used to create 3DCG content.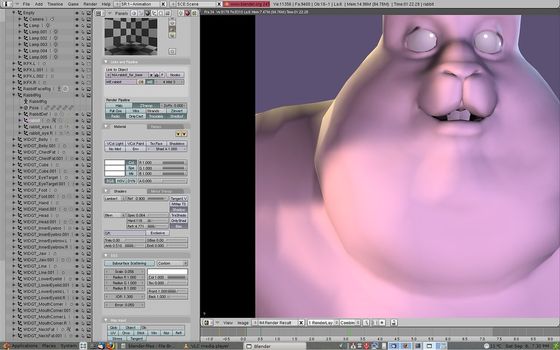 by
Floyd Wilde
Epic Games is known for the development of the popular battle royal 'Fort Night' that provided $ 1.2 million (about 130 million yen) for such Blender. Epic Games has been focusing on supporting and nurturing game developers for some time, and in 2015, it established the creator development program
Unreal Dev Grants
with a total cost of $ 5 million (about 540 million yen). In January, the game development engine
Unreal Engine 4
was released for free.
Read the following articles to learn more about how Unreal Engine 4 was released for free:
'Unreal Engine 4' is available to everyone free of charge, and existing users are refunded and provided with approximately ¥ 3500 credit-GIGAZINE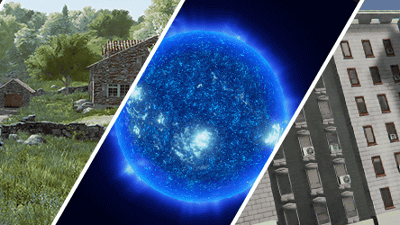 And, it is the creator support program
Epic MegaGrants
of a total $ 100 million (about 10 billion yen) scale newly established on behalf of Unreal Dev Grants which ended in March 2019. The funding was also part of the Epic MegaGrants initiative, and the contributions will be used for the Blender's software development business called the 'Professional Blender Development Initiative'.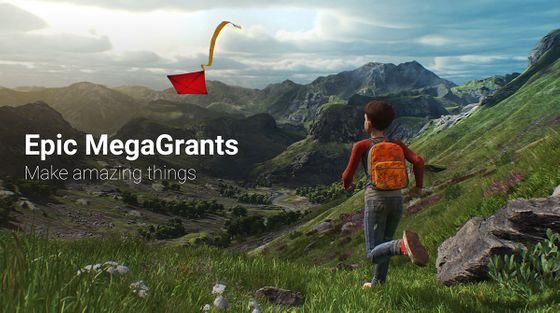 "This funding will help us further expand our efforts, such as continuing support for new users and encouraging best practices leading to improved software quality," said Blender Foundation founder and chairman, Thank you very much.

In addition, CEO Tim Sweeney, founder of Epic Games, said in the statement that 'an open source tool library platform is an integral part of the future of digital content' and is a shared property of creators It emphasized the significance of supporting the development of Blender.