What features will be focused on Google search engines, which will change 3200 items in a year?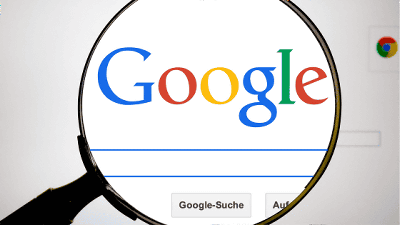 by
422737
The most popular search engine in the world ·
Google search
has been changed 3200 as many as 2018 alone. Google publishes 'Points focused on making search function convenient' which is important in SEO measures of Google search that continues to evolve every day.
How we keep Search relevant and useful
https://www.blog.google/products/search/how-we-keep-google-search-relevant-and-useful/
Google made 3,200 changes to search in the past year-Search Engine Land
https://searchengineland.com/google-made-3200-changes-to-search-in-the-past-year-319506
Google's goal is to help people get helpful information as quickly as possible, and over the years Google search has been steadily improved. The fact that changes are made to Google search means that people who want to display sites operated with consideration for
search engine optimization (SEO) above the
search results will also need to be adapted to the changes To do. As a result, publishers need to pay attention to the changes and policies Google makes. Google's blog describes the features of Google search and the policy for displaying search results.
◆ 1: Emphasized snippet
The 'emphasis snippet' is a function that highlights the web page that Google's system has judged from the search word as 'it is likely to contain the information you are looking for particularly' and displays it at the top of the search screen. For example, when you search for the word 'Super Moon', the Wikipedia 'Super Moon' item is displayed in the highlighted snippet at the top of the screen as shown below.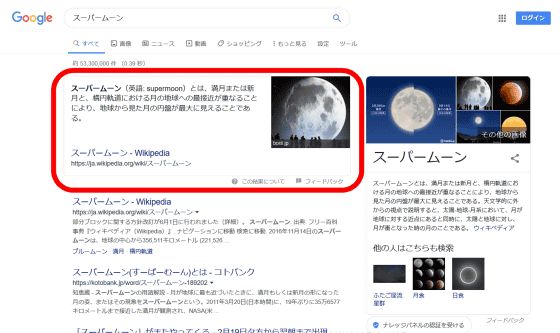 Since the website shown in this highlighted snippet is judged to be 'a website that is guaranteed by Google,' Google has published
a policy on highlighted snippets
. Google highlights snippets of websites such as 'explicit sexual expression, discriminatory / violent expressions', 'harmful and dangerous', 'a high publicity but lack of expert consensus' It is said that it is not displayed in Also, websites that were deemed unsuitable for display in the highlighted snippet are said to be removed from the highlighted snippet's candidates in sequence, but this is only shown in the highlighted snippet and will be displayed as search results It seems to continue being done.
◆ 2: Knowledge graph
A knowledge graph is information collected and organized by Google's algorithms about people, places and things in the world, and may be displayed as a panel on the right side of the search screen. For example, when you search in 'Tokyo', the panel is displayed as below, and it is possible to confirm organized information at a glance.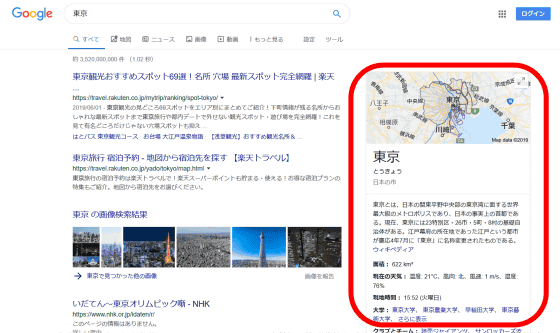 Google intends to make the knowledge graph accurate based on facts, but if the user's feedback shows that the information is incorrect, correct the mistake and display the correct information. That you are trying.

◆ 3: Predictive search function
Google is a system that displays automatically predicted search suggestions as you type words in the search bar.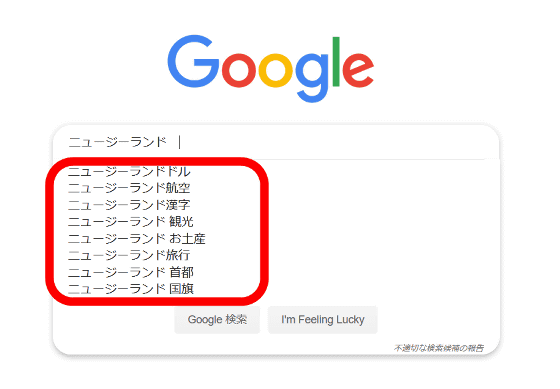 While this feature allows you to perform searches more quickly, Google does not necessarily show all the possible search suggestions. In particular, search candidates are not intended to be displayed on the basis of the user's intention to be displayed, so that negative effects or offensive / impulsive candidates are not displayed. about. Therefore, when a candidate that should naturally rise for a search word is not displayed, it may be that the search candidate may not be so popular, but may be intentionally excluded from the search candidate by Google policy. is.

◆ 4: Organic search results
Although Google search has many features, what is important for many people is the list of search results displayed according to the search word. You may see a website that contains information about words ...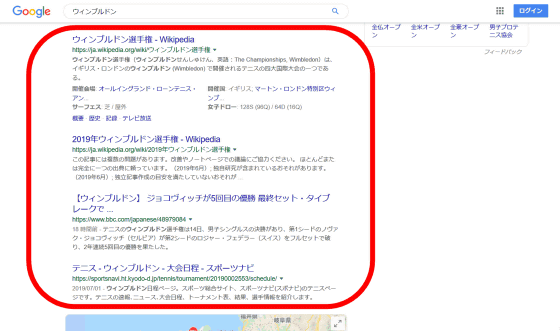 You may see movies and pictures.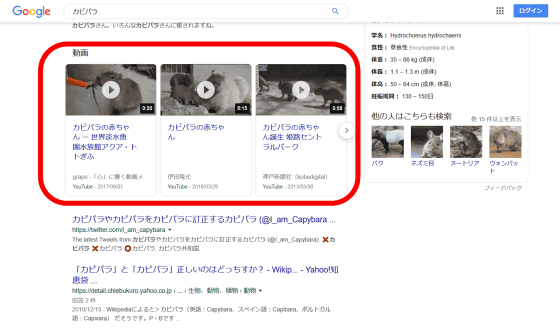 Such search results are ranked by an algorithm, and Google strives to display appropriate results in favor of reliable sources for specific topics, but the system is still It is not perfect. As a result, websites that are far from search results may sometimes be displayed at the top or inappropriate websites that are unreliable.

Some users report such search results to Google and ask, 'Do you intend to fix the problem?' In this case, most users keep in mind that 'Google manually rearranges or deletes search results and intervenes in ranking,' but Google deals with specific search results. Because he does not take an approach to intervene manually.

Since Google receives trillions of search queries annually, it is one of the reasons why Google does not manually intervene in that intervention in one search result does not help to improve the overall search results. . Google seems to be dealing with the problem by improving the search engine system, and after rigorously testing whether the solution really benefits the user and does not adversely affect other search results. It has been introduced. Unlike responding to content that violates Google policy itself, search engine ranking issues are likely to be time-consuming to identify and slow to change.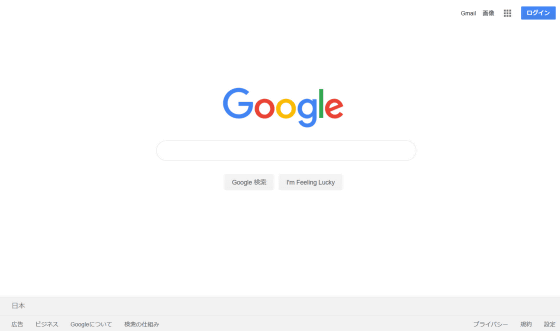 ◆ 5: Anti-spam
Although it takes time to change the search engine itself, it does not mean that Google is not responding to malicious spam. Google uses a spam protection system to ensure that search ranking systems do not benefit spam content.

◆ 6: Delete search results based on legal actions and policies
Google has ruled out content such as 'child abuse images' and 'copyright infringing movies' from search results in a few cases, such as those requested by law enforcement agencies. Also, according to Google policy, content including sensitive personal information and specific names of people may be excluded from search results.