Netflix announces that it will animate the popular cult-like action action shooter 'Cuphead'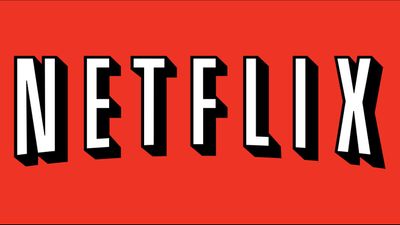 by Global Panorama

Netflix announced on July 9, 2019 the production of a new series 'The Cuphead Show!' Of animation based on the shooting game ' Cuphead '. The animation is to be an 'adult animation' that fully reproduces the original atmosphere.

KING FEATURES AND NETFLIX ANNOUNCE ALL-NEW ANIMATED SERIES THE CUPHEAD SHOW! BASED ON GLOBAL VIDEO GAME PHENOMENON
https://media.netflix.com/en/press-releases/king-features-and-netflix-announce-all-new-animated-series-the-cuphead-show-based-on-global-video-game- phenomenan

The Cuphead Show! | Netflix Official Site
https://www.netflix.com/jp/title/80242531

Cuphead Netflix TV Show Details-IGN
https://www.ign.com/articles/2019/07/09/cuphead-netflix-tv-show-details


Coming to you in full color and cine-sound, it's ... The Cuphead Show! Witness the wondrous Inkwell Isles as you've never seen it before in an original series Inspired by classic animation styles of the 1930s. talented team at @Netflix Animation! pic.twitter.com/4xA59eVLra

— Studio MDHR (@Studio MDHR) July 9, 2019


Cuphead is a 2D action shooting game released in September 2017 by Canadian independent game developer StudioMDHR, and its biggest feature is the gold of the American animation of the 1930s, as represented by Mickey Mouse , Tom and Jerry. It is a point that the style of the times is widely used throughout the game.

If you look at the trailer for a minute or so below, you can see what Cuphead is like in one shot.

Cuphead Launch Trailer | Xbox One | Windows 10 | Steam | GOG-YouTube


At first glance it's a comedy touch visual like American children's animation, but the difficulty of the game is made quite hard, and when you look at the tweet at the time of release on Twitter, 'Cuphead is unbelievably hard' Post and ...

'Cuphead is INCREDIBLY HARD'

Watching Crendor and Jesse just breeze through it. I dunno who to believe

— TotalBiscuit (@Totalbiscuit) September 29, 2017


You can check the tweets that say 'It's difficult but it's as beautiful as it is.'

Is Difficult As Cuphead As It Is Beautiful - Https://T.Co/gmX094Q0wf Pic.Twitter.Com/LRZDSSLlz6

— Rock Paper Shotgun (@rockpapershot) October 2, 2017


It looks like Japanese players are struggling.

Before, I said that I am not good at shooting. That is a lie.
I am not good at ...
It is too difficult for the expert ... #CupHead pic.twitter.com/EXvLxYZyOj

— Ryusuke (@bcg_ronsuke) July 9, 2019


There is only a catch phrase 'Don't Deal with the Devil', and the story is 'The cup head and Magman brothers who live on the magical island of Inkwell lost their bet with the demon. It is a hard content that it is ordered to take out the debtor's soul.

StudioMDHR, who developed the original work as an executive producer, participates in production as well as Dave Wasson who was in charge of the director and screenplay for the TV anime series ' Short Mickey Mouse! ' And the screenplay in the animation ' Rocko's Modern Life: Static Cling ' Mr. Cosmo cigarson who works will be the producer.

Chad Mordenhauer of StudioMDHR talked about the anime, 'The story is not for children, it just reproduces the game atmosphere and looks like it would be interesting for adults,' an animation that can be enjoyed by a wide range of ages. It was pushing the taikoban when it became.