Amazon asks authorities for permission to launch more than 3000 satellites to build broadband services using satellites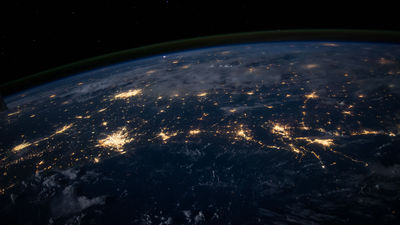 by
NASA
It has been reported that Amazon is planning satellite-based broadband services, but the new
Federal Communications Commission
(FCC), which oversees the US broadcast communications business, has 3,000 It has become clear that an application form for launching super broadband satellites has been submitted.
Amazon plans nationwide broadband—with both home and mobile service | Ars Technica
https://arstechnica.com/information-technology/2019/07/amazon-follows-spacex-into-satellite-broadband-asks-fcc-to-ok-launch-plan/
It has become clear that Amazon is seeking approval from the US government to launch 3236 broadband satellites that can cover the entire United States and elsewhere. The FCC is seeking approval from Amazon's subsidiary Kuiper Systems, which
filed an application
in the first week of July 2019.
According to the document, Kuiper Systems will launch a broadband satellite to cover 'the range from 56 degrees north to 56 degrees south,' 'customers in mainland America, Hawaii and the US territory will use Kuiper Systems' broadband service. You will be able to do this, and you will also be able to use the service in countries in many other coverage areas, but most of the state of Alaska will be out of coverage as it will be outside the coverage area. ' It explains.
The fact that Amazon is using satellites to provide broadband services was also reported in April 2019. The coverage revealed the existence of a grand project called 'Project Kuiper' that covers the entire earth using more than 3000 satellites.
Amazon Launches 'Project Kuiper' That Covers The Whole Earth On The Internet With More Than 3000 Satellites-GIGAZINE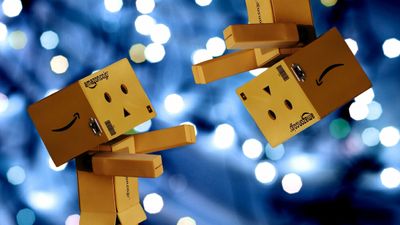 As was the case with the Project Kuiper, Amazon is asking the FCC for permission to launch more than 3000 satellites, but within the six years of the FCC's rules of approval. As it is necessary to launch 50% or more of the satellites scheduled and launch all satellites within nine years, it is expected that the broadband service using satellites by Amazon will be launched within that time.
The broadband service that Amazon is using satellites to create is not only a fixed Internet service for home use, but also plans to provide a circuit for mobile use. According to the application, Amazon states that its network will be available to mobile operators, where small regional carriers purchase bandwidth from Amazon and have poor coverage of mobile networks. It has been suggested that we could be able to provide more comfortable network services.
In addition, Amazon said, "Kuiper Systems complements the efforts of landline and mobile operators on the ground, and can provide network services to geographically difficult or expensive areas. Help fill in the existing network service quality gap, 'described in the application. It also states that Amazon offers
backhaul
services for Internet service providers.
It is not clear whether Amazon will sell broadband services directly to consumers or to carriers. However, Amazon states that they will build customer terminals that provide Ethernet connectivity for homes and businesses.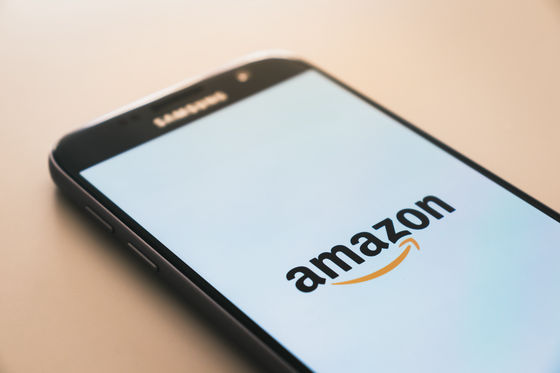 by Christian Wiediger

Kuiper Systems is a wholly-owned subsidiary of Amazon, whose president is Rajeev Badyal, a former vice president of SpaceX, who also intends to use satellites to build broadband networks . The SpaceX has received permission from the FCC to launch 4200 satellites, and will eventually launch 12,000 satellites.

Authorities sign up for SpaceX's 'Starlink' program, which provides nets worldwide with more than 4000 satellites-GIGAZINE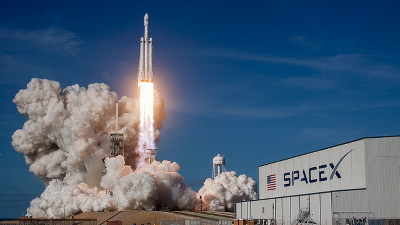 Amazon will operate satellites at altitudes of 590 km, 610 km and 630 km, and such low orbit satellites can achieve much shorter waiting times than existing satellite systems. Therefore, Ars Technica of foreign media pointed out 'it could be a viable alternative' to existing wired broadband networks. In Japan, high-speed fixed broadband communication services are available in many areas, but even in advanced countries there are many cases where high-speed broadband communication services can not be used in some areas even from a global perspective. Amazon is appealing to the FCC that it will help eliminate digital disparities by providing satellite broadband communications services to areas where fixed broadband communications services are difficult to reach.

In addition, Amazon does not specify the exact transmission speed or price range of the broadband service that will be provided in the application form. However, we promise to be a 'fast and low latency' broadband service.

Amazon plans to launch 3236 satellites in five phases. The first phase is to launch 578 satellites and then start commercial operations. However, Amazon needs to convince the FCC that there are enough plans to avoid debris in orbit after satellites have reached lifetime. Amazon seems to plan to burn it in the atmosphere by reorienting satellites that are to be discarded, but it will take about a year after the operation is suspended.