I have eaten "Summer vegetables and soup tororo rori set chicken for a limited time, etc. for a period of time to taste and entwined with plum meat & tororo to enjoy crystal chicken of slick texture"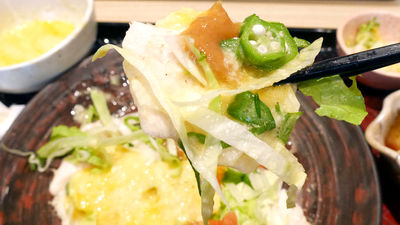 Otoya of the set meal chain which listed 'Chain, rice' as a catchphrase, ' Wednesday of Tate Tatara ' and ' Natural vegetables and a set of crystal chicken set meal with summer vegetables ' will be provided from Wednesday, July 3, 2019 doing. The menu that is perfect for this season, which is tired and prone to loss of appetite, has actually been eaten in order to gain strength to fight the summer bat that is about to come.

Salad set meal of pottery chicken Tatsuta | Guidance of menu | Otoya

https://www.ootoya.com/menu/detail/003204.html
Summer vegetables and soup loin crystal chicken set menu | Menu guidance | Otoya
https://www.ootoya.com/menu/detail/003203.html
I came to Otoya.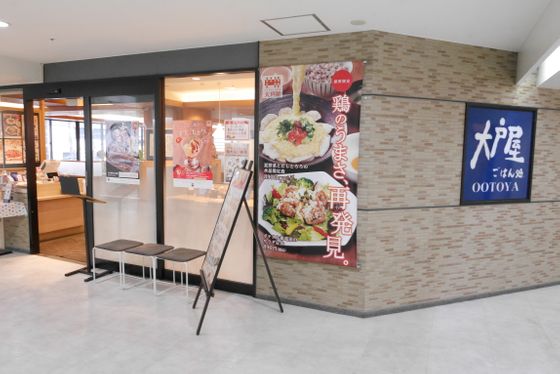 Two kinds of limited-time menus were appealing at the storefront saying, 'Bad chicken, rediscovery.'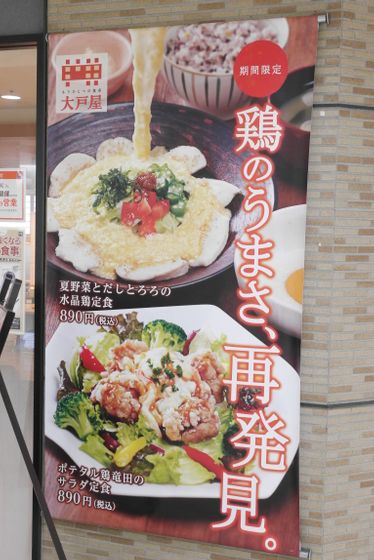 Such as summer vegetables and miso taro crystal chicken set meal (tax-included 890 yen) which has been ordered and carried in about 10 minutes.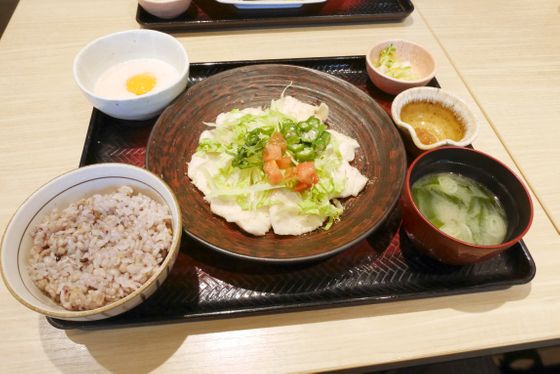 Crystal chicken is boiled with buttered chicken breast. Topped with lettuce, tomato, okra and large leaves.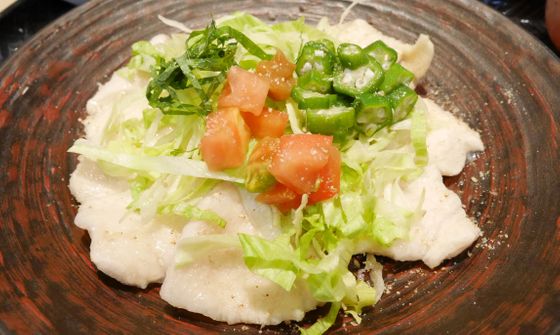 Crystal chicken looks like this. When eaten, the surface is smooth and smooth, but it also has elasticity like a breast. It's a little warm, you can feel the taste of chicken well, but there is little fat, so it's a refreshing aftertaste. It was not particularly seasoned.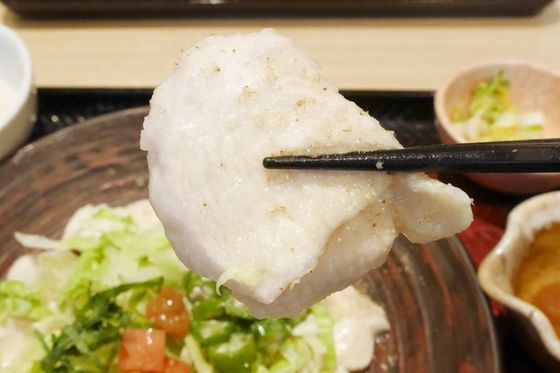 When eaten with vegetables, the crispy texture is a good accent in the elasticity of the chicken. However, it might be a bit naive if it is this way ....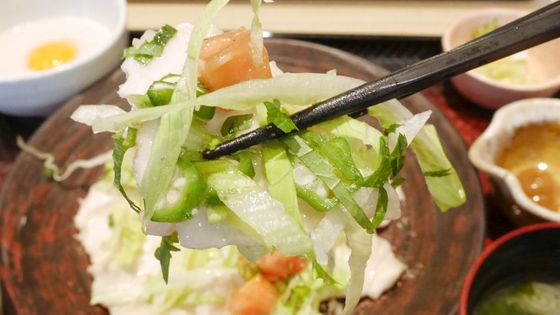 Therefore, plum meat and set meal and set ...



I try to put the egg yolk on to the crystal chicken.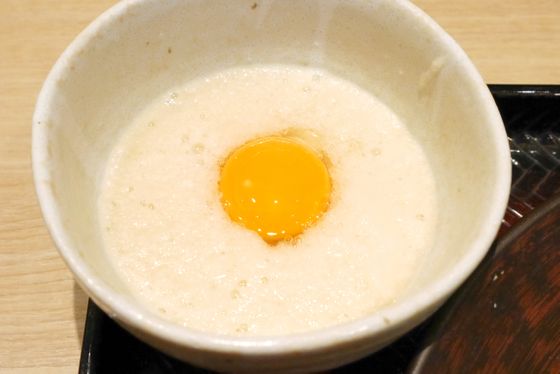 The salty and sour taste of plum meat makes it taste fresher as the heat gets hot. By adding egg omelet, the sourness becomes mild and it becomes easy to eat. In addition, the umami taste of tomato and simmering, the texture is added to the texture.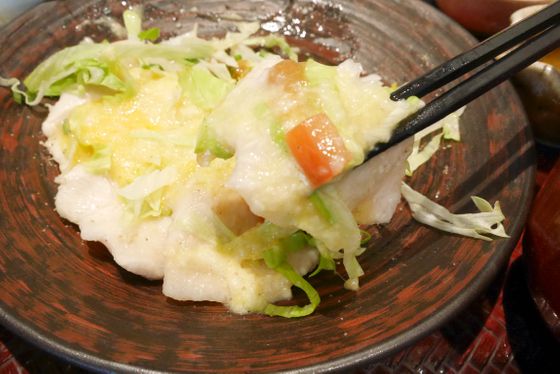 It was an ant to eat over tororo with rice left over.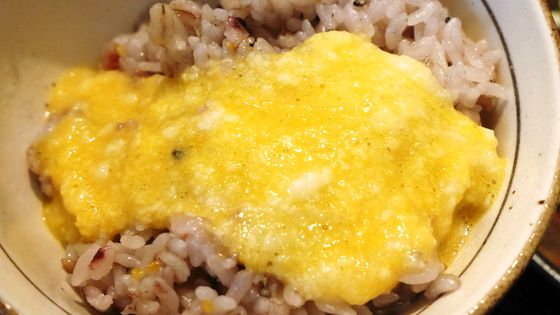 This is the set meal of the pottery chicken Ryuta (including tax 890 yen).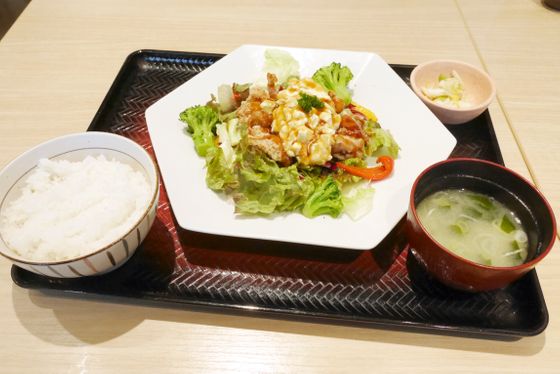 A chicken tartar sauce is covered with a tartar sauce of congee and potatoes, and a brown black vinegar-based sauce is hung on it.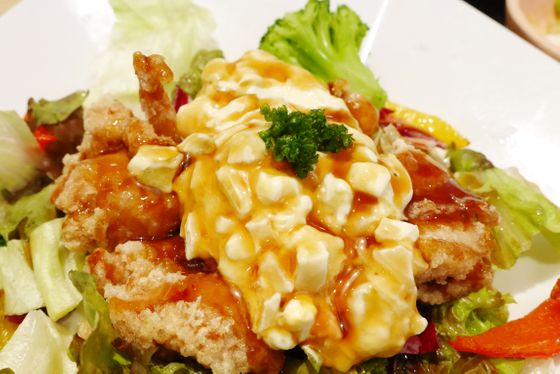 The vegetables are broccoli, lettuce and paprika.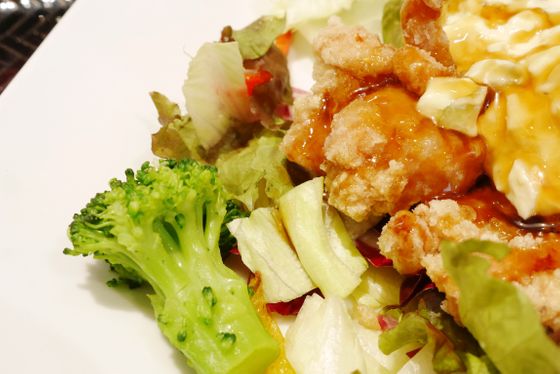 Potato tartar sauce is often entwined in the crispy clothes of Chicken Tatsuta, where the umami of eggs and potatoes can be felt firmly. The black vinegar-based sauce has an acidity, but the sweetness of the potato tartar sauce makes it mellow and gives a good appetite.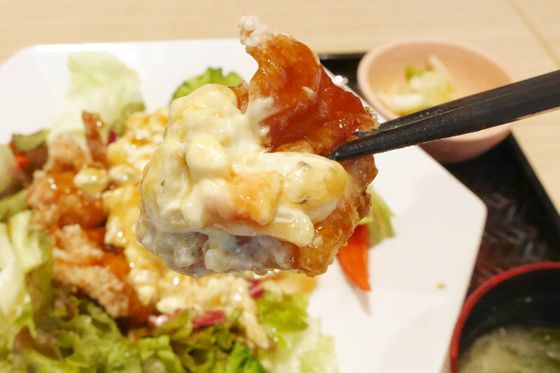 The vegetables were steamed and were able to be eaten in connection with the fresh black vinegar based sauce.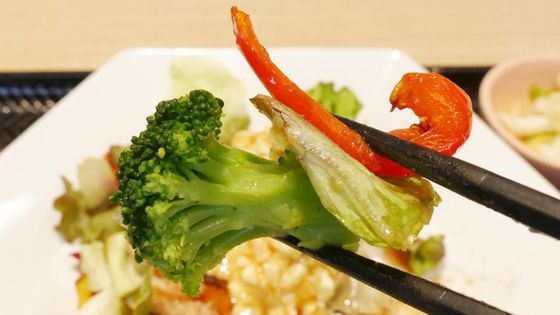 In addition, if you order a set meal of summer vegetables, a soup taro and a crystal chicken set meal and a pottery chicken Ryuta salad set, you can order the figure dessert offered from June 25, 2019 (Tuesday) for 50 yen discounted tax-included 230 yen You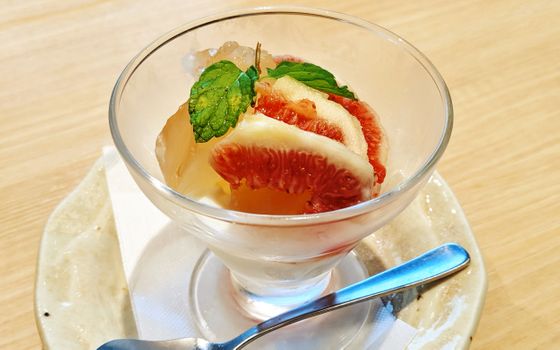 Sweet and sour figs and honey ginger jelly are tangled in coconut pudding with milk pudding and fig sauce. The texture of the fig juice and the texture of the pull jelly is exquisitely matched. It was finished in a refreshing sweet like summer, with a moderate sweet and sour taste.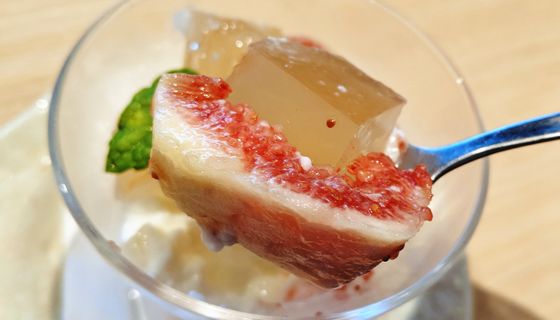 Summer vegetables and soup taro with crystal chicken set meal and pottery chicken ryuta salad set meal are offered for a limited time from July 3, 2019 (Tuesday) with 700 yen for single items and 890 yen for set meals. In addition, fig dessert is offered with tax-included 280 yen from June 25, 2019 (Tuesday) 2019, and if you order a salad set meal of summer vegetables and simmering quartz chicken or pottery chicken Tatsuda, it will be 50 yen discount It is possible to order.