Story mode of `` Super Mario Maker 2 '' where you can play Mario with your own hands and learn how to use basic operations and new elements carefully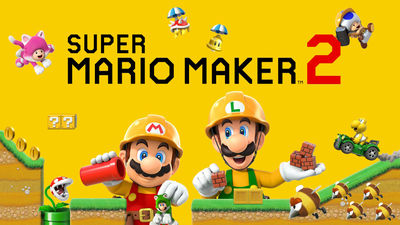 Super Mario Maker 2, the latest game of
Super Mario Maker,
a game called "Make and Play" with the
Super Mario series
that has created numerous masterpiece 2D side scroll actions as software for Nintendo Switch Released on June 28, 2019. I tried to play 'Story Mode' where I could learn how to use the
new elements that did not exist in
the basic operation of Super Mario Maker 2 and the
previous work
.
Super Mario Maker 2 | Nintendo Switch | Nintendo
https://www.nintendo.co.jp/switch/baaqa/pc/index.html
Super Mario Maker 2 has two modes: "Create" and "Play". The "Make" mode is basically the same as the previous one, where you can place your own blocks and items to create your own course. In contrast, the "Play" mode is ...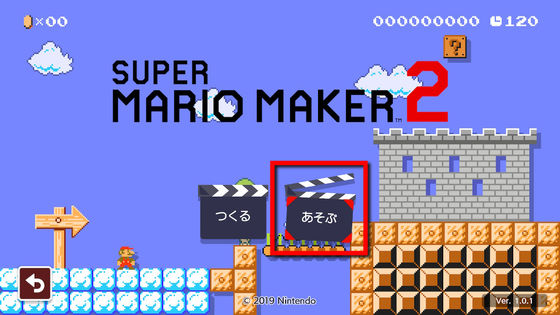 , 'Story Mode' where you can learn about the operation method and various items and gimmicks that appear in the game while clearing the stage in story format, 'World Course' where you can play courses made by Mario players around the world, 3 course robots that can be downloaded offline and played offline are available. First, select 'Story Mode' where you should learn the basics of Mario Maker.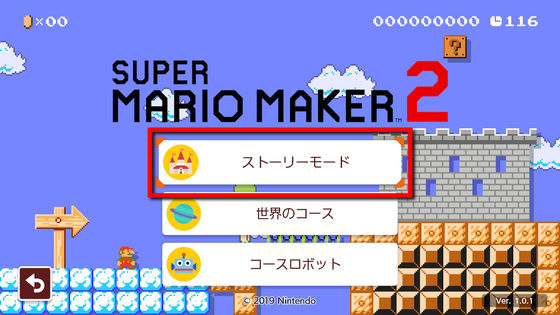 Then the story started. Where Mario and Kinopio worked hard to complete the castle ...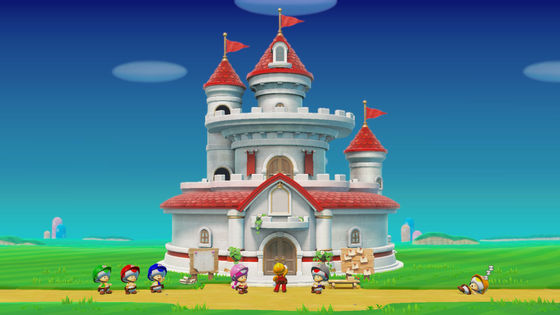 I discovered a reset rocket that I forgot to clean up.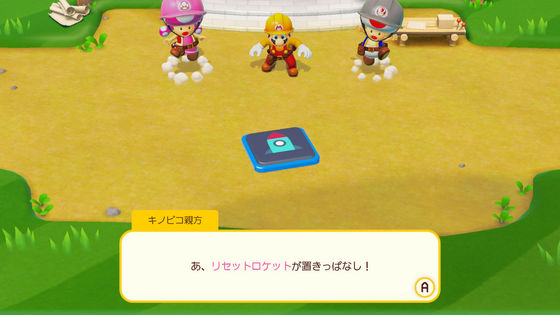 Click!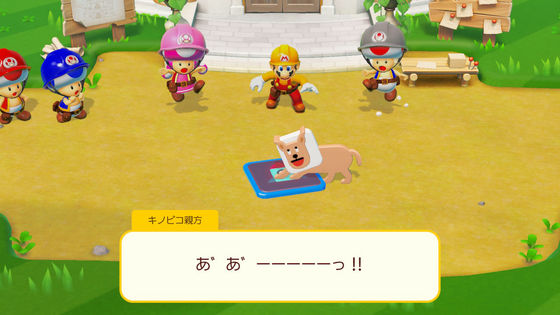 The castle you built will be reset without a trace.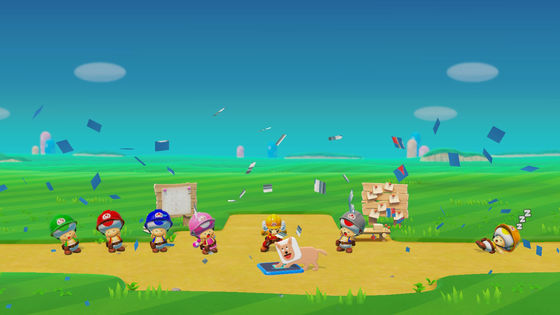 Mario gathers coins and Kinopio builds the castle again because there are no coins to buy the materials necessary to build the castle.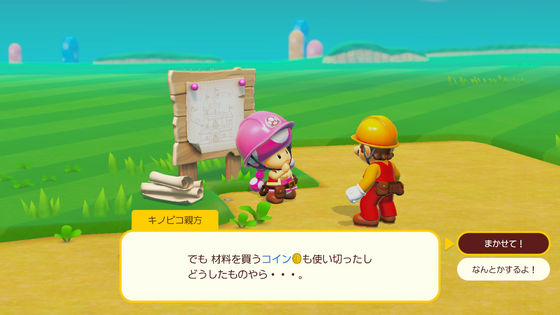 Mario will clear the 'Please' gathered under the reception Kinoppio to collect coins and will receive coins as a reward.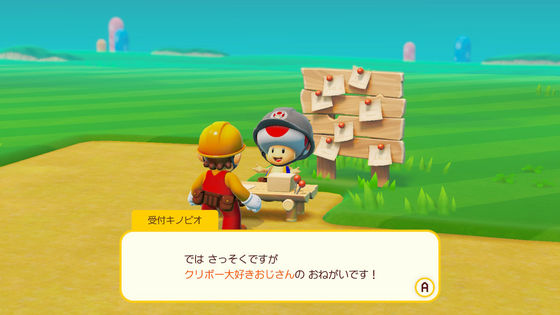 You can understand the basic flow of the story mode by actually receiving and clearing 'Please' and getting coins as a reward by watching the following movie.


I tried playing the story mode of `` Super Mario Maker 2 ''-YouTube
Once you have cleared your wishes and collected coins, go to the parent of Kinopico ...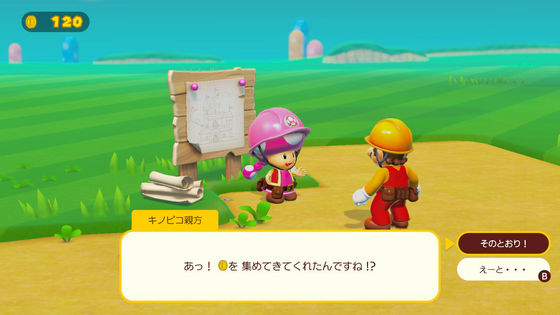 I will build castle parts.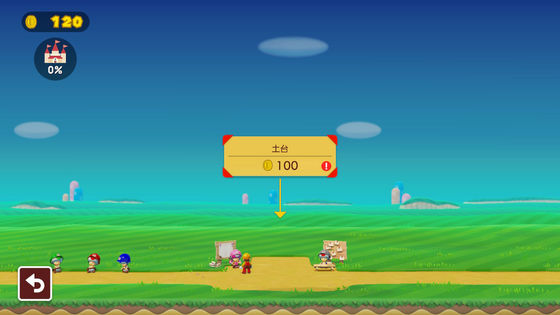 The castle is built in stages, and the part that is currently under construction is written as "base", and the hammer mark displayed below it indicates the time it takes to complete.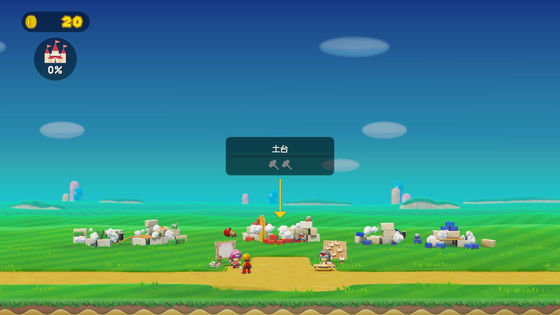 That's why you can clear the wish list from one end. The number of coins written on the right end of the course is a reward that can be received by clearing the course, and separately, the coins collected in the course will be collected. You can also play a course once cleared, but you can only get rewards when you clear the first time.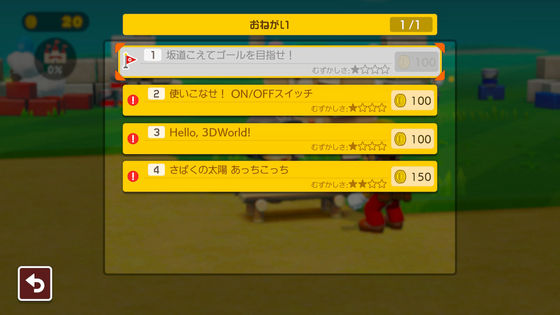 Each course has a course where you can experience various gimmicks that appear in Super Mario Maker 2. 'ON / OFF switch' newly appeared in Super Mario Maker 2 ...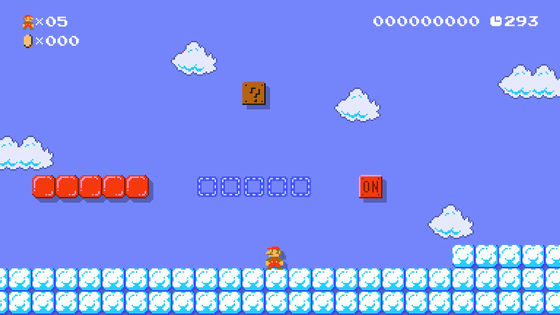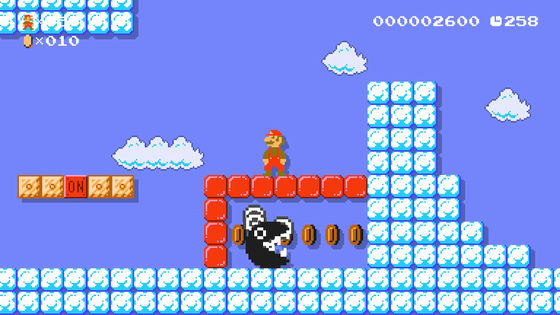 'Sun' attacking Mario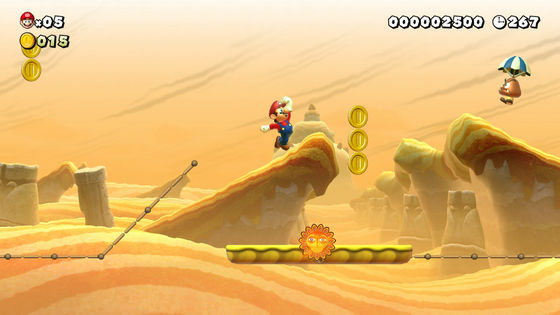 A transparent clay pipe where you can see Mario inside



'Branco crane' swaying from side to side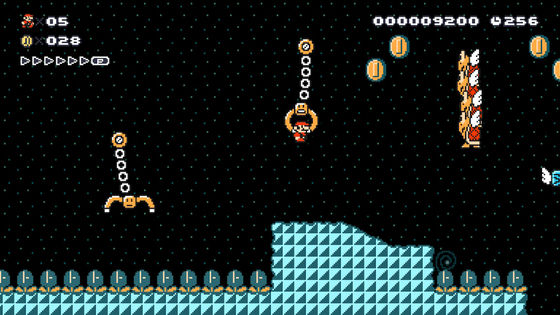 You can play and experience a variety of new and old elements, such as the "seesaw" that leans to the left and right.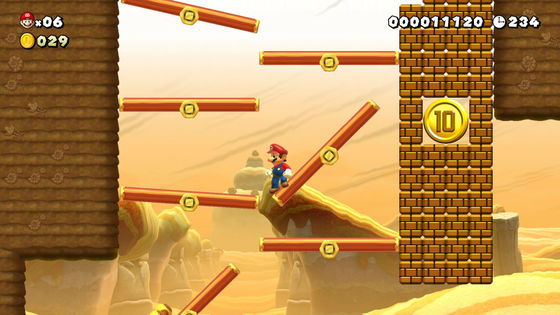 There are also gimmicks that can be used as a hint to create a course. A course that cannot be cleared without skillful use of Yoshi ...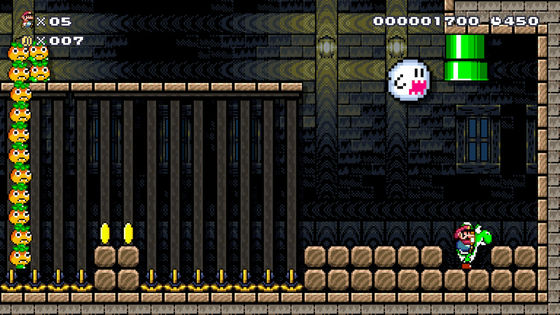 Course with clear conditions such as 'Goal after all coins (30) are collected'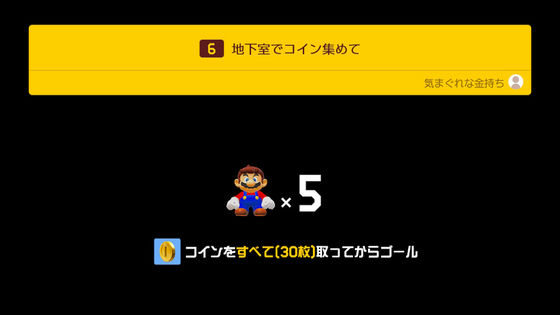 The more you play, such as the course of skillfully using the ON / OFF switch to get a star, the more ideas you will have when creating an original course.


`` Super Mario Maker 2 '' ON / OFF switch gimmick-YouTube
If it is difficult to clear, press the "-" button ...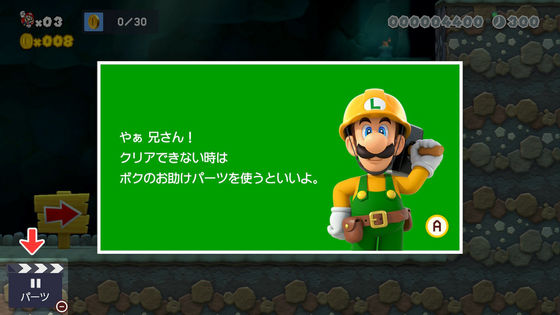 OK if you place an item.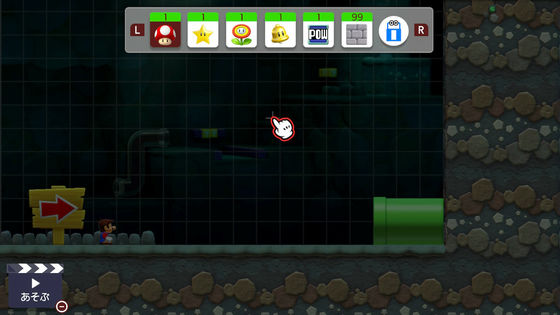 It is a point unique to Super Mario Maker 2 that you can arrange your favorite items and blocks like this, and raise and lower the difficulty of the course yourself.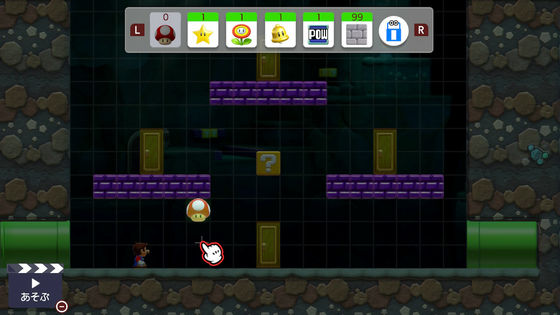 Each time you clear one course, one hammer mark of the part under construction accumulates ...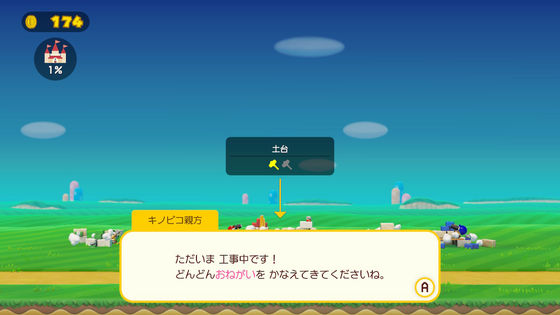 Parts become complete when it becomes Max.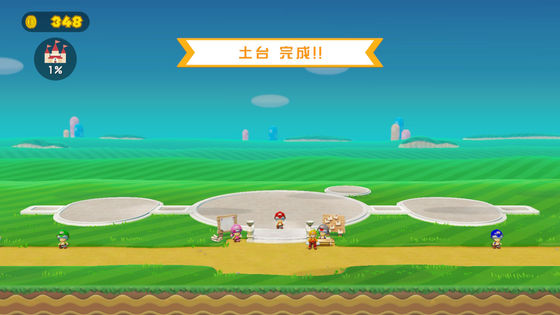 There are various parts that can be built as follows, so it is important to clear the course efficiently while collecting coins and building parts.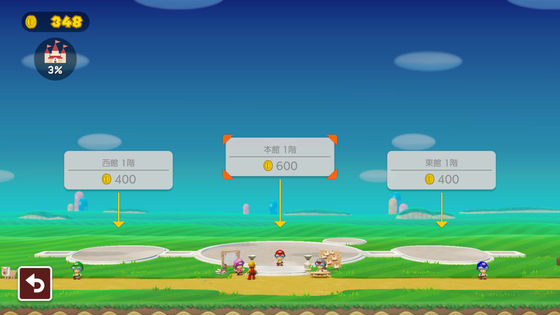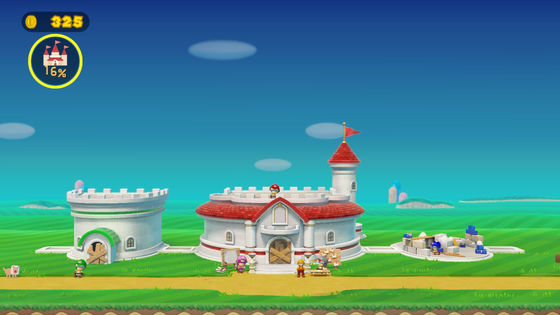 The main menu can be opened by pressing the "+" button. Select "Yamamura Dojo" in the list.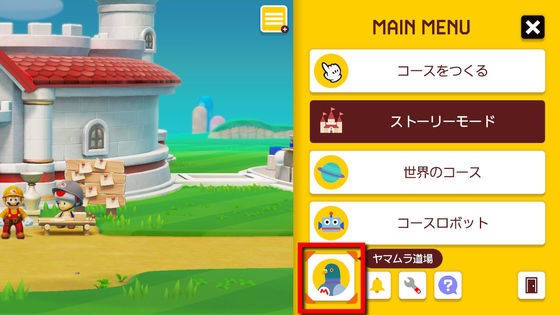 Select "Mario's sophistication".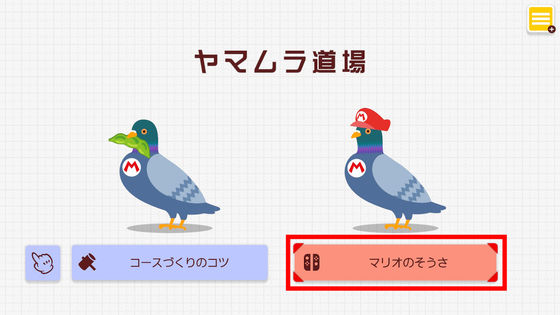 From here, you can check the difference in operation for each series. In particular, "Super Mario 3D World", which was newly introduced in Super Mario Maker 2, has many unique operation methods, so if you have n't played, check it out.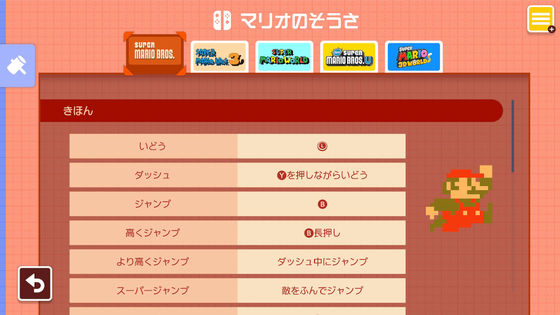 The state of playing the Super Mario 3D World Skin course is as follows. There are many 3D world-specific actions, and it seems that the range of courses that can be created by choosing 3D world skins will also expand.

Super Mario 3D World Skin course first appeared at `` Super Mario Maker 2 ''-YouTube


When I actually played story mode, the concept of the prepared course is very easy to understand, and there are plenty of examples of how to incorporate new elements such as `` ON / OFF switch '' and `` Branco crane '' into the course Various things such as stuffed things and ideas that can be cleared by arranging items and enemies well. The content is perfect for 'the first person to play Super Mario Maker', and the course gradually becomes more difficult, but it is also a nice point that you can always place help items on the course yourself. Not only beginners but also those who are not very confident in the Super Mario series can first learn the operation method and the gimmick of the course by playing the story mode, and it is possible to pile up the lower level to the more difficult online mode is.

In addition, 'Super Mario Maker 2' is on sale at Amazon.co.jp with a package version of 5622 yen including tax and a download version 5863 yen including tax.

Amazon | Super Mario Maker 2 -Switch | Games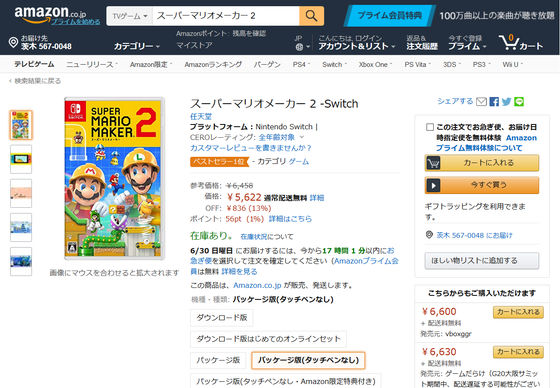 Amazon | Super Mario Maker 2 -Switch | Games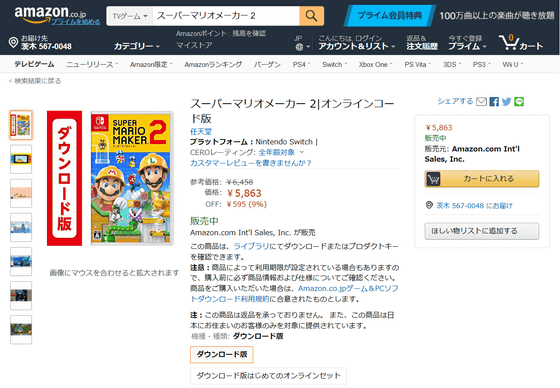 ・ Continued
I tried playing a popular course at `` Super Mario Maker 2 '' where original courses made by Mario craftsmen around the world can be found-GIGAZINE